Network Like a SuperHuman By Making "Impossible" Connections on LinkedIn®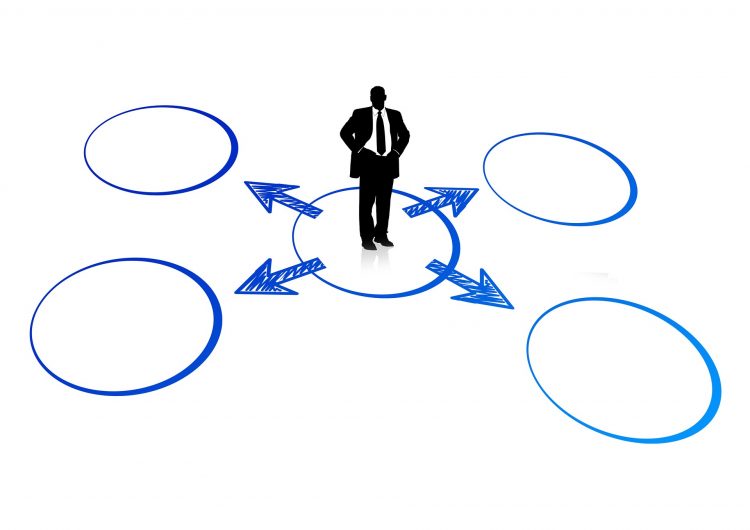 Foreword from Jonathan:
Whether you're applying to business schools, looking for a new job, raising money for your startup, or trying to close a sale; networking is one of the most important superhuman skills imaginable. It takes courage, persistence, and focus. Research at the world's best business schools has taught us that having a wide and diversified network, even if it's comprised of "weak" ties, can make a MAJOR difference in your success and efficacy as a professional.
Of course, we must acknowledge the fact that we're living in 2015. You can hardly mention the term "networking" without touching upon LinkedIn®. This startup has become synonymous with professional networking, and has become the go-to tool for salespeople and entrepreneurs alike.
For this reason, I asked one of the best networkers and career counselors I know, fellow Udemy instructor Davis Jones, to write a few words about how he is able to make seemingly "impossible" connections on LinkedIn®. Davis teaches a number of courses on the subject, and has helped thousands of people accelerate their careers.
I hope you find the article informative and enjoyable – let me know if you'd like to see more posts like this on productivity and career hacks!
---
---
With a little bit of practice and persistence, you can connect with (almost) anyone on LinkedIn.  this is important because these people can be gateways into almost any future you can imagine for yourself. For example, last week I was able to arrange a one to one conversation with the SVP for new products at a major Fortune 500 company. He then connected me with his team – and we're looking at a collaboration that could mean rocketfuel for Eazl, my EdTech startup.
When using this strategy, your objective is simply to get an "informational chat" where you can genuinely evaluate whether are not you in this person have any professional overlap. Here's how the strategy goes:
Set up a light CRM system for yourself
I recommend using Podio (here's a blog post I wrote about using Podio for CRM). Alternatively, you can use your calendar application.
Identify 2 or three people…
who represent the kind of people who would make a difference for you and your career. Don't connect with them right away. Instead, look at the "other people have viewed" section, identify others like them, and open their profiles in new tabs in your web browser. Your goal is to have 30-40 networking targets that fit the profile you're seeking.
Send connection requests using the "friends" option
Send a custom message. A good word track would be:
"Hey XXX, My name is YYY and I'm looking to network with folks in the ZZZ industry here on LinkedIn, so I'm hoping we can connect. Kind regards, YYY"
Monitor your inbox for connections
When someone accepts your connection request, add them into your CRM system.
Ask them for an introductory chat
You might say something like this:
"Thanks so much for connecting withme here on LinkedIn. The reason you're hearing from me is that I'm hoping to learn more about XXX and it would make a huge difference to speak with someone like you. Is there any way that you and I could catch up for a quick (5-10 minute) intro chat at some point? Nothing formal—just to say hello. Hoping we can connect at some point, YYY."
Then, log a task on their profile in your CRM system to monitor their response (or lack of one). Give them 5-6 business days to respond.
If they haven't responded when you are reminded about it…
send them a follow-up message that says something like this:
"Hey XXX, You received a message from me last week about catching up at some point. I know you're busy so this is just to bubble the conversation to the top of your inbox. Is there any way we can touch base for 5-10 minutes?"
Log yourself another reminder to follow up again in 10 business days
If they don't respond, then let them go.
Your goal in the intro chat is not to pitch or ask for things—just get to know them. What are their professional interests? What are their current projects about? Look for genuine overlap between your activities and theirs and respect their time.