Cal Newport On How To Live A Focused Life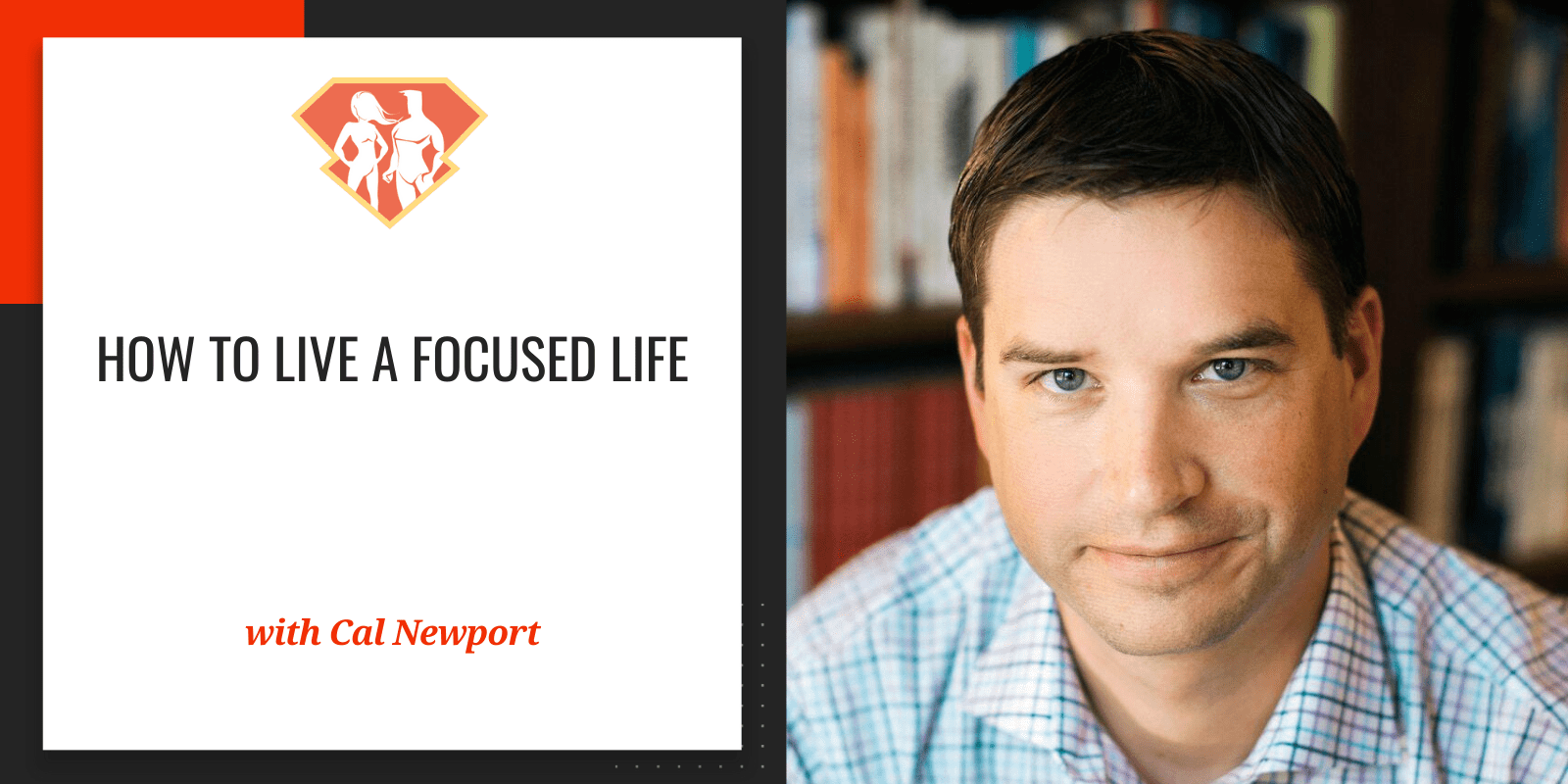 Tags:
Entrepreneurship
,
Life
,
Lifestyle
,
Lifestyle Design
,
Performance
,
Podcast
,
Productivity
,
Success
"There are two ways to live. You can live deeply, or you can live shallowly."
— Cal Newport
Greetings, SuperFriends!
Today we are joined by none other than Cal Newport. Cal is an Associate Professor of Computer Science at Georgetown University, but most people don't even realize that, because, in addition to that, he is one of the greatest best-selling authors in the personal development and productivity space of our time.
Cal's work has been published in over 25 languages and has been featured in many major publications, including the New York Times, Wall Street Journal, New Yorker, Washington Post, and Economist. You probably know him as the author of Digital Minimalism, Deep Work, and So Good They Can't Ignore You.
In other words, he is one of the most critically acclaimed guests of all time, and in this episode, you will, without a doubt, understand why. Cal is a very unique thinker, and he has thought very deeply about productivity, work, and getting things done. His ideas have shaped what has become the common standard for getting more focused work done in your day, and also putting controls in how technology impacts your life outside of work.
Now, in this episode, I had the privilege of getting to go deep into Cal's work, because he is currently releasing a new online course with Scott Young, which talks about many of the subjects that he wrote years and years ago about. That means that I was able to go back in time and ask him questions, without shame or embarrassment, about things that he published a decade ago.
So, we talked about digital minimalism, about deep work, accelerated learning, the importance and neuroscience of focus, and the mistakes so many people make that prevent them from actually developing the skill of paying attention. We also go into digital habits, and in why it's your phone that is in control of you, and not the opposite.
I honestly think it's one of the better episodes we've ever done, and I'm sure you will enjoy it!
-Jonathan Levi
In this episode, we discuss:
Who is Cal Newport, what does he do, and how did he get here? [5:00]
What did Cal Newport discover while writing So Good They Can't Ignore You? [13:00]
The truth about multitasking and task-switching [20:00]
For how long can we actually stay focused? [24:45]
How does Cal structure his own time and work? [27:00]
How did Cal arrive at the routine he currently follows? [31:30]
What does digital minimalism entail? [36:00]
How did we become so addicted to our phones? [44:00]
How does Cal use technology and social media? [50:20]
Some homework for you by Cal Newport [52:45]
What does Cal do when waiting for the train? [54:45]
Where can you learn more about Cal Newport? [59:10]
Cal Newport's final takeaway message [1:00:20]
Resources Mentioned in This Episode:
Favorite Quotes from Cal Newport:
"Getting really good at things is the foundation of cultivating passion in your career."
"If you want to get better at a cognitively demanding task, you have to stretch yourself past where you are comfortable."
"Focus is a 100% trainable skill."