Discovering the Secrets of Ayurveda with Hanah One Founder Joel Einhorn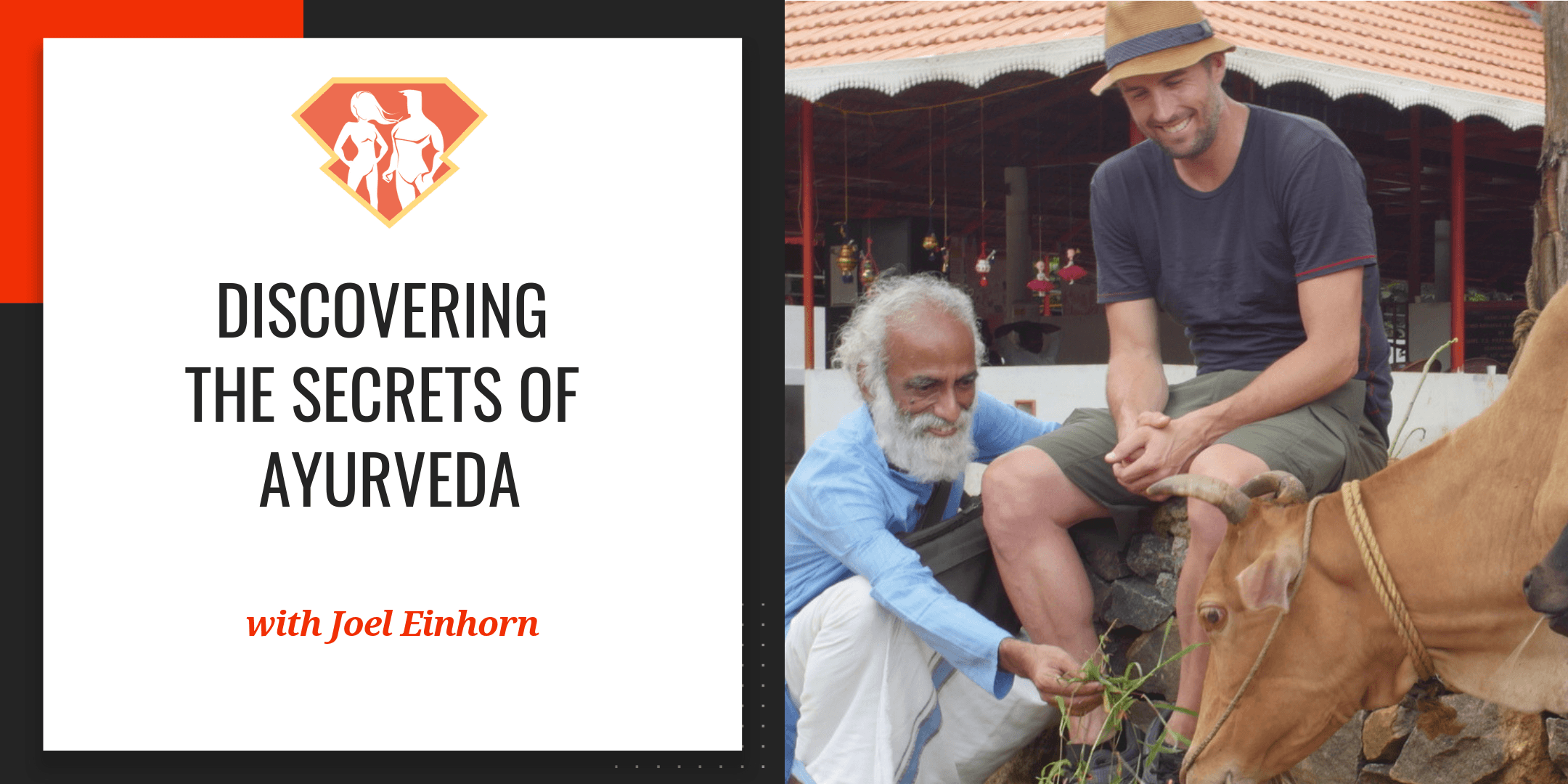 Tags:
Nutrition
,
Podcast
,
Supplements
"These animals and these herbs are here for a reason, and somebody has to make sure that these traditions don't die.
— Joel Einhorn
Greetings, super friends and welcome to this weeks show!
This week, we are joined by another interesting fellow that I met at the Summit at Sea conference at the end of last year. I met him because there was a ton of buzz all throughout the ship about his product called Hannah One. After hearing enough celebrities and pro athletes talking about how awesome it was, I connected with today's guest and we started chatting and sharing common interests. In this episode, we're going to talk about his journey of discovering ayurvedic medicine, healing, and developing his superfood product along with experts in India… and much, much more. You're going to love it! And if you do, please remember to leave a review.
In this episode with Joel Einhorn, we discuss:
Joel Einhorn's very eclectic journey, and how he came to become involved with ayurveda
How a gruesome accident changed Joel's life direction forever
What is "Ayurveda," and how did Joel use it to accelerate healing?
What are the 5 elements we are all made up of?
The 3 "life forces" of ayurveda, and what it means to be dominant in one over another
What do the scientific and medical communities say about Ayurveda?
The story of Hanah One, Joel's Ayurvedic product
What were some of the unexpected and positive side effects of Joel's herbal supplementation?
What are "rasaiyanas" and what do they do?
Which herbs are used in Hanah One, and how do they work?
Why is ashwaganda called "the magical herb?"
What's the big deal with vechur ("vertically challenged") cows?
What are the biggest takeaways Joel Einhorn has learned from Ayurveda?
What books and resources does Joel Einhorn recommend?
Resources Mentioned in This Episode:
Favorite Quotes from Joel Einhorn:
"I healed myself in 60 days, as compared to the 90 days that they were saying…"
"Every human being is a unique combination of 5 elements… and there are 3 vital life forces."
"Modern science has just figured out that when you mix turmeric with black pepper, it increases the bioavailability of the turmeric by 2,000%… and they've been doing this for 5,000 years."
"When you're doing 20 hours of training a week, you have to take some kind of supplements. It's just impossible to eat a pound of steak and beans every day."
"Using all of these different herbs… I had more energy, I had more focus, I had more clarity."
"I would just call it horsepower. I had more horsepower."
"Ashwaganda is considered to be the magical herb; nature's gift to mankind."
"The most powerful takeaway from ayurveda is preventative medicine."