Dr. Barbara Oakley: Understanding Learning And How It Works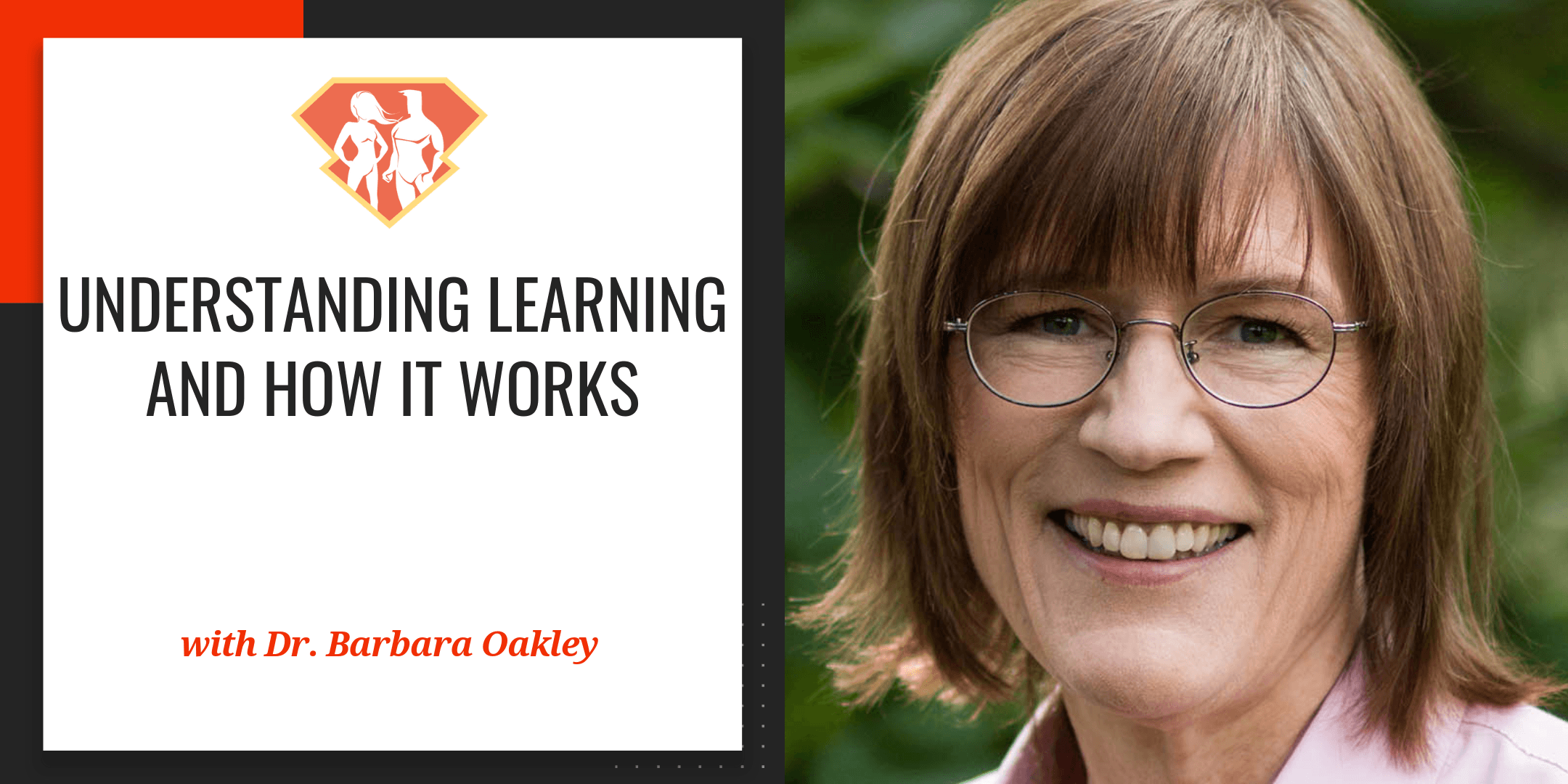 Tags:
Deliberate Learning
,
Learning
,
Memory
,
Online Learning
,
Podcast
,
Pomodoro
,
Procrastination
,
Progressive Overload
,
Speed Reading
"Learning is creating a pattern in your brain. The more you practice, the stronger and the more available it will be for you in the future."
— Barbara Oakley
Greetings, SuperFriends!
Today we are joined by Dr. Barbara Oakley. If that name sounds familiar, it should, because not only is she a professor of engineering at Oakland University, but she also teaches the world's largest and most popular online course, literally. It is called Learning How To Learn and has over 2 million students. You have probably also seen Barb's, as she told me to call her, Ted talk, which is a viral hit and definitely worth checking out.
So, it is pretty obvious why I wanted to have Professor Oakley or Barb on the show. There is so much overlap between the things that we do, and we completely hit it off. We agreed on so many different things in this talk, but we also learned from one another. At a certain point she shares with me some ways in which the techniques that I've been teaching for years can be used, that I didn't know of and at another point I shared with her some of the visual mnemonics and gave her some advice as to how she can overcome a memory and learning challenge that she's been going through.
We had an incredible groove recording this episode. We're definitely going to have Barb back on the show and I know you guys are just gonna love this episode and learn so much.
In this episode, we discuss:
Who is Barbara Oakley? How did she become the teacher of the largest course on the web on how to learn? [4:35]
Using teaching to improve learning [8:50]
How do we learn and how do we learn better? [10:30]
Impediments standing in your way to learn [11:10]
The biggest problem for every learner: Procrastination, and a solution [12:30]
Online Courses and how they deal with procrastination [20:10]
Online Learning vs Traditional Learning: Thoughts by Barbara Oakley [24:00]
The transformation towards online learning [28:00]
More tips on how we can optimize our learning [34:25]
What chunking is and how it can be applied in learning any subject [36:40]
Progressive overload: working at the level where things are interesting [41:00]
Deliberate learning versus lazy learning [42:00]
Speed Reading: When Barbara Oakley uses it and when she doesn't [44:30]
Differences in our styles of teaching how to learn [52:00]
A specific learning challenge of Barbara Oakley's [53:00]
How to memorize names and what prevents us from doing so [55:00]
How Barbara Oakley unwinds [58:30]
Using real life examples to learn faster and better [59:20]
Resources Mentioned in This Episode:
Favorite Quotes from Barbara Oakley:
"If you are looking at something difficult from an outsider's perspective, the best way you can understand it is to simplify it to its essence."
"Creating patterns in your brain is what learning is all about."
"What you are already naturally good at is generally the kinds of things that everybody is naturally good at."
"With seeming 'amateurs', you can see more innovation, more creativity and more useful material than you can from some of the most elite institutions."
"How to make the learning patterns your own? Practice makes perfect."
"Sometimes the most effective learning is the most painful one."
"The more we can talk to one another and learn from one another and put a focus on learning about learning, the better of we are going to be."