Dr. Brett Wingeier On Halo Sport & The Effects Of Brain Stimulation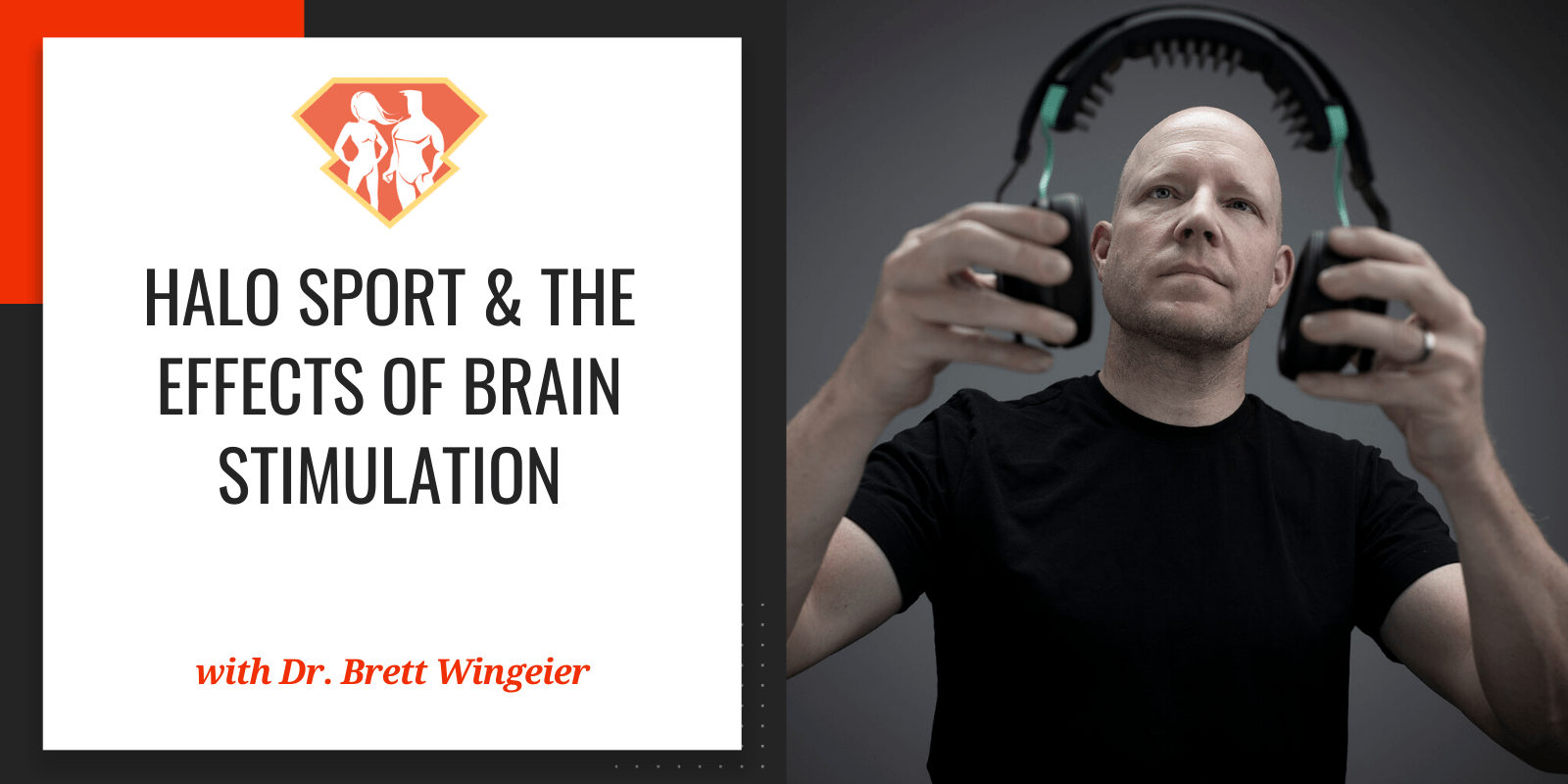 Tags:
Biohacking
,
Health
,
Neuroscience
,
Performance
,
Podcast
"You can learn almost anything, at any point in life!"
— Dr. Brett Wingeier
Greetings, SuperFriends!
Today we are joined by Dr. Brett Wingeier, currently CTO and co-founder of Halo Neuroscience. Dr. Brett himself is an engineer and neuroscientist with twenty years of experience creating science-based products to unlock human potential and treat disease. He is also the co-creator of Halo Sport, the world's first convenient, wearable neurostimulator for athletic training. Prior to Halo, Dr. Wingeier was a principal engineer and clinical scientist at NeuroPace, bringing to market the first fully-implantable responsive neurostimulator for epilepsy. Really cool stuff!
Now, I wanted to have Dr. Wingeier on the show because many of you have reached out to me and asked about the Halo Sport, this device that you supposedly put on your head and it makes you learn motor skills faster. So, I reached out to the company, told them that my audience is asking about their product, and requested that I talk to someone from their team. They said "absolutely", they were kind enough to send me a unit, and they told me that I could ask all the questions I want to their CTO and co-founder.
And that's exactly what I did. So, for those of you that want to know whether this works, yes, it does. If you want to learn how it works, you will learn more about Dr. Wingeier himself in the episode.
I really enjoyed the episode because it gave me the opportunity to go into a part of accelerated learning that I normally don't get to go so deep on, and that I normally feel is a hole in my knowledge. That is, can we accelerate the learning of physical motor skills, and can we make our brain connect to our body in faster and more efficient ways?
Spoiler alert, the answer is yes, and in this episode, you will learn how. We also go a bit deeper into the crazy ways that you can use electronics and technology to change our brains.
I really enjoyed this episode, and I'm sure you will do so as well!
-Jonathan Levi
In this episode, we discuss:
Who is Dr. Brett Wingeier, what does he do, and how did he get here? [5:00]
What does a biomedical engineer do? [7:10]
How does Halo Sport's technology work? [8:30]
Is the technology behind Halo Sport safe? [10:30]
Does Halo Sport continue working in the long-term? [13:25]
What can this technology be used for? [14:30]
How can Halo Sport enhance athletic performance? [17:20]
What are some other devices or services Dr. Wingeier finds interesting? [19:45]
What are some other things that Dr. Wingeier utilizes to perform at a high level? [25:00]
How much difference does Halo Sport make in athletic performance? [30:00]
Dr. Wingeier's piano practice and how he weaves Halo Sport in it [33:30]
How quickly do Halo Sport and brain stimulation produce results? [36:35]
What is the future of biomedical devices? [39:00]
Dr. Brett Wingmeier's final takeaway message [49:35]
Resources Mentioned in This Episode: