Dr. Enric Sala On The Health Of Our Oceans And The Ecosystem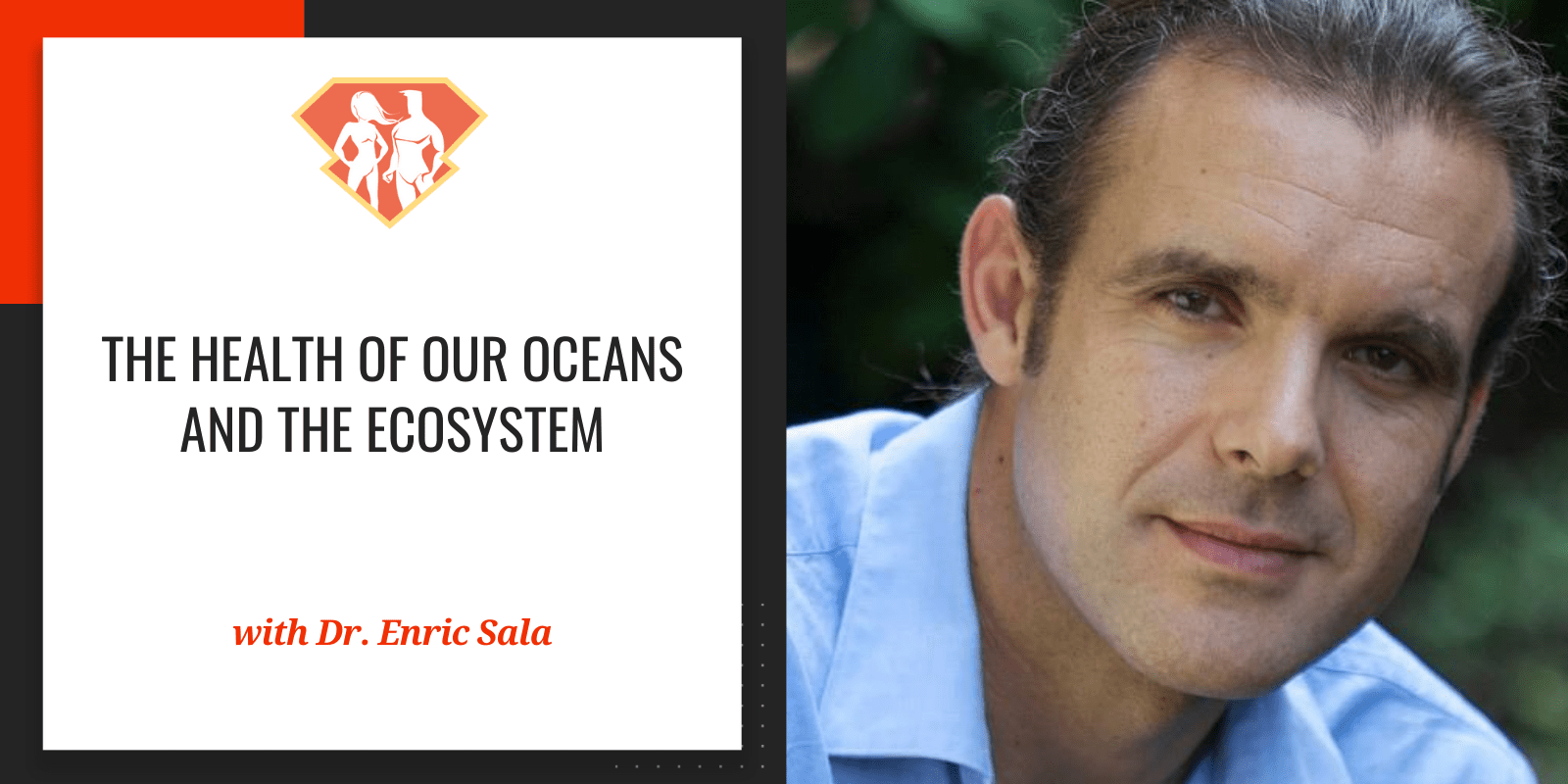 Tags:
Health
,
Inspiration
,
Life
,
Nature
,
Podcast
"Nature is our mother – don't abuse your mother!"
— Dr. Enric Sala
Greetings, SuperFriends!
Today I was joined by Dr. Enric Sala. Dr. Sala is a National Geographic explorer in residence, dedicated to restoring the health and productivity of the ocean. He's authored over 120 scientific publications, which are widely recognized and used for real-world conservation efforts, such as the creation of marine reserves.
Dr. Sala has also founded and leads National Geographic's Pristine Seas, a project that combines exploration research and media to inspire country leaders to protect the last wild places in the ocean. To date, they've created 13 of the largest marine reserves on the planet, covering an area of 4.5 million square kilometers. Dr. Sala has also received a ton of awards, including the Young Global Leaders award by the World Economic Forum, the 2013 Research Award from the Spanish Geographical Society, and many, many more.
Now you might be wondering, what does an environmentalist and conservationist have to do with being SuperHuman? Well, if you've listened to the last 289 episodes you know that so much of optimizing our health is dependent on the health of our planet. It's dependent on things like being able to get healthy and high-quality foods, and on being able to enjoy the sunshine, nature, and fresh air.
And, lately, I have been more and more concerned about the state of our planet, and about the condition we are leaving it in for the next generation. And yet, like so many of you, I've felt powerless, and I've not known how I, not an engineer, not a politician, not a leader of a Fortune 500 company, how can I make a difference and ensure that we all have a place to live, that is habitable for us 50 years from now.
So in this quest, I had the opportunity to interview, Dr. Sala who turns out is a big fan of the show, and asked him, why is this important and how can we actually make a difference. I think you're going to be very empowered by this episode – I certainly was! There are some real actions that you can take, and in this episode, you're going to learn not only why the health of our oceans is so important to our health, but also how you can take action and how you can make a difference.
-Jonathan Levi
In this episode, we discuss:
Who is Dr. Enric Sala, what does he do, and how did he get here? [5:25]
Why are the oceans so important? [8:50]
How interconnected is everything when it comes to nature? [11:20]
Will the COVID-19 pandemic create any meaningful change? [14:10]
What are the most important issues when it comes to the oceans? [16:20]
The bias of people that profit from the destruction of nature [19:30]
Protecting a larger part of the ecosystem will have a positive effect on our economy [21:40]
What can we do to actually make a difference? [28:50]
How much can entrepreneurs make a difference? [40:00]
A conversation on Dr. Enric Sala's upcoming book [42:20]
One or two small actions you can take to make a difference today [45:10]
Dr. Enric Sala's final takeaway message [47:30]
Resources Mentioned in This Episode:
Favorite Quotes from Dr. Enric Sala:
"Eat more plants."