Essential Oils: Everything You Need To Know W/ Melyna Harrison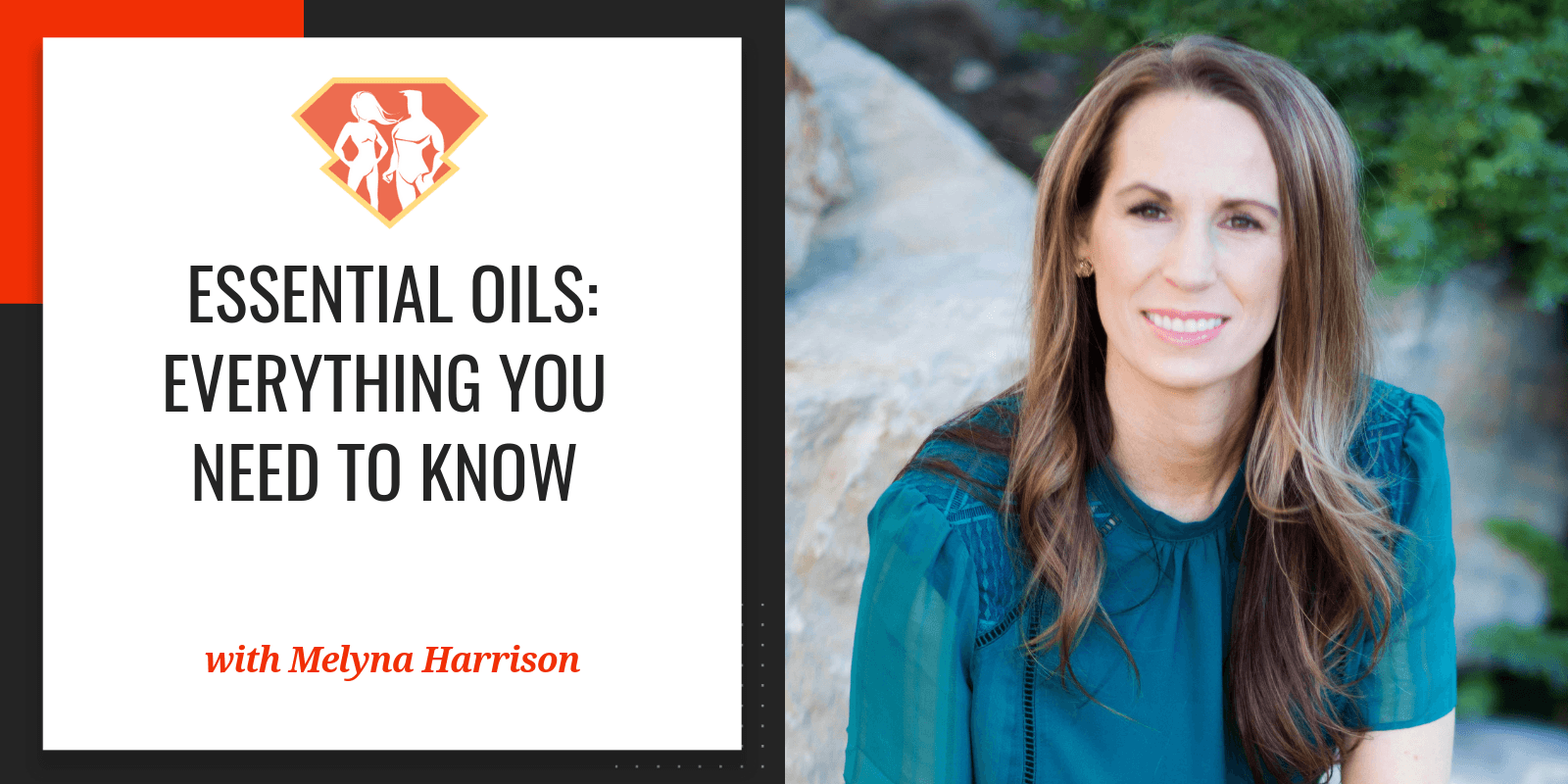 Tags:
Anxiety
,
Biohacking
,
Essential Oils
,
Health
,
Podcast
,
Supplements
"Health doesn't have to be complicated. It just has to be a priority."
— Melyna Harrison
Greetings, SuperFriends!
Today we are joined by Melyna Harrison. Melyna is one of the most successful entrepreneurs that I know, a fellow genius Network member, and I refer to her as the queen of essential oils. She has been featured on the cover of Reinventing Healthcare, in Leadership magazine, as well as in the book The Power Of Essential Oils – plus in many other places.
Over the last decade, Melyna has onboarded and taught over 260,000 people about the health benefits of essential oils. In the process she has built a family of 4 kids, as well as a multi-million dollar business, helping people use essential oils as natural alternatives to many different nutritional supplements, medication, and many things.
I wanted to learn about this entire fascinating world, because I see that there is something here. More and more I hear about essential oils as alternatives, as treatments, as solutions for a lot of different things, whether that be anxiety or fever, and I wanted to learn more, as this is something I know very little about.
Over the course of the episode, Melyna taught me so much, and got my mind so completely blown, that I'm ordering a care package from Melyna to arrive on my doorstep so I can start playing around with some of these things, and seeing how they can replace some of the things that I use as health and self-care products.
I really enjoyed this episode, and I'm sure you will too!
-Jonathan Levi
In this episode, we discuss:
How did Melyna get here? [5:30]
The scale of the network Melyna has built around essential oils [8:00]
Why essential oils? [9:40]
The importance of using natural products [13:15]
Using essential oils for anxiety & performance [16:15]
How essential oils work in the body [17:05]
What are some of the most common things you can use essential oils for? [20:00]
The properties of each essential oil are more important to know than what you use it for [22:00]
Using essential oils to help entrepreneurs [24:10]
Influencing emotions with essential oils [26:30]
How can you start with essential oils + what should you know? [31:05]
What is the essential oils brand that Melyna recommends? [36:40]
What are some other things Melyna does to perform at her highest level? [40:20]
Melyna's personal essential oil routine [43:00]
What are some of Melyna's favorite books [45:45]
Where can you learn more about Melyna Harrison? [47:40]
Melyna Harrison's final takeaway message [48:35]
Resources Mentioned in This Episode:
Favorite Quotes from Melyna Harrison:
"Things that are on this Earth, that your body can actually recognize as something it knows what to do with, make a huge difference."
"It's really hard to do essential oils wrong – it's all a matter of quality."
"It's difficult to go wrong with essential oils if you use common sense."
"Sleep has one of the largest impacts on our health."