How Food Affects Our Brains And What To Do About It W/ Susan Peirce Thompson, Ph.D.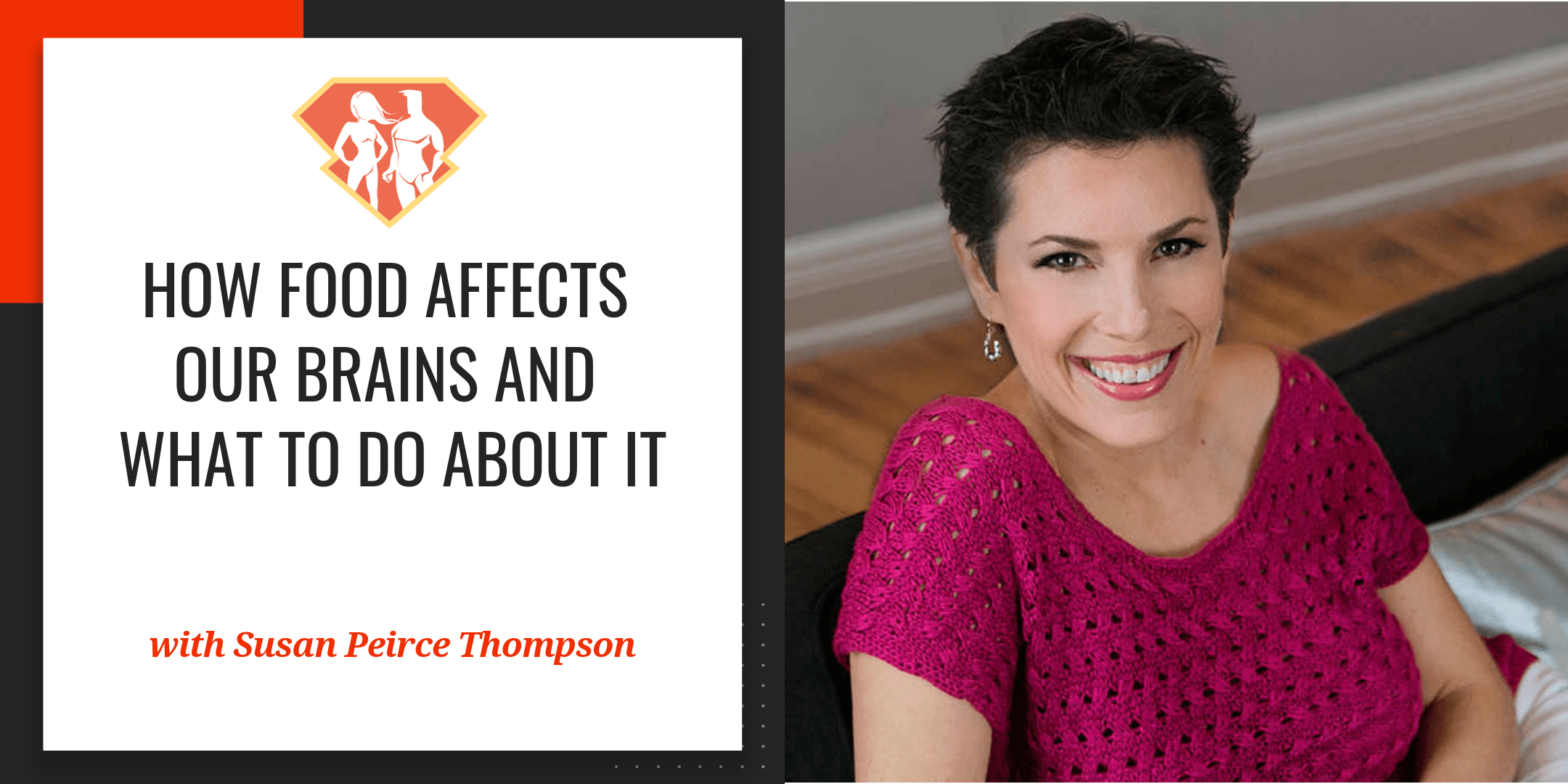 Tags:
Diet
,
Health
,
Inspiration
,
Meditation
,
Neuroscience
,
Nutrition
,
Podcast
"Not everybody is the same when it comes to food."
— Susan Peirce Thompson
Greetings, SuperFriends!
Today we are joined by Susan Peirce Thompson, Ph.D., who is an Adjunct Associate Professor of Brain and Cognitive Sciences at the University of Rochester. But Susan is also better known for being an expert in the psychology of eating. She is the author of the New York Times bestselling book Bright Line Eating: The Science of Living Happy, Thin & Free, she is president of the Institute for Sustainable Weight Loss, and the founder and CEO of Bright Line Eating Solutions. This is a lot of stuff.
Susan and I had an incredible conversation about some of the cutting-edge research that she's been doing. We also talked about her past experiences, dealing with drug addiction and then dealing with obesity. We talked about the psychology and the neuroscience behind the food that we eat and the not-so-food that we eat, and how it is setting so many people up for failure. And then we talked about some other very interesting things.
I definitely learned some stuff that I'm going to apply in my daily life, and I think you guys will as well. If you love this episode, go ahead and send us a tweet and let us know what you think, or comment below!
-Jonathan Levi
In this episode, we discuss:
Small talk with Susan about her trip to Israel [5:00]
Susan's amazing story of how she got to where she is today [5:55]
How we are taking the essence of harmless plants, and refining them into powders till they are drugs [8:15]
How similar is the brain's reaction to foods like sugar compared to drugs? [10:10]
The social pressure behind eating sugar and flour-based foods [12:00]
Not everyone is wired the same way regarding food-addiction [14:10]
Being highly susceptible to food addiction means you are resistant to leptin, a hormone that regulates eating [18:00]
If you are like that, moderation is not the solution. You need to stay away from some foods completely [20:20]
To make this work, you have to actually want it. [22:40]
The simple, yet effective, hacks Susan Peirce Thompson utilizes in her life [26:20]
A simple, unconventional hack to help your brain adapt to a lower-fat setpoint [28:30]
Various important details in setting your diet up [30:30]
Salt may not be as bad as you think – again, it depends on the person [33:00]
Books that have played a role in Susan Peirce Thompson's life [36:30]
The service Susan couldn't live without [38:00]
Where can you find more about Susan Peirce Thompson? [38:50]
The takeaway message Susan wants to leave you with [39:20]
Resources Mentioned in This Episode:
Favorite Quotes from Susan Peirce Thompson:
"Food is harder to kick than crack cocaine."
"If you live in a western-society city, you have to do things really differently than everyone around you to be healthy."
"Food addiction isn't hitting everybody equally."
"High insulin levels and high inflammation cause leptin resistance."
"If you keep your food really simple, your brain will go right along for the ride and adopt a lower fat setpoint again."
"We live in a really toxic food environment, and it's not affecting us all equally."