How To Be Happier And More Productive By Working Remotely W/ Liam Martin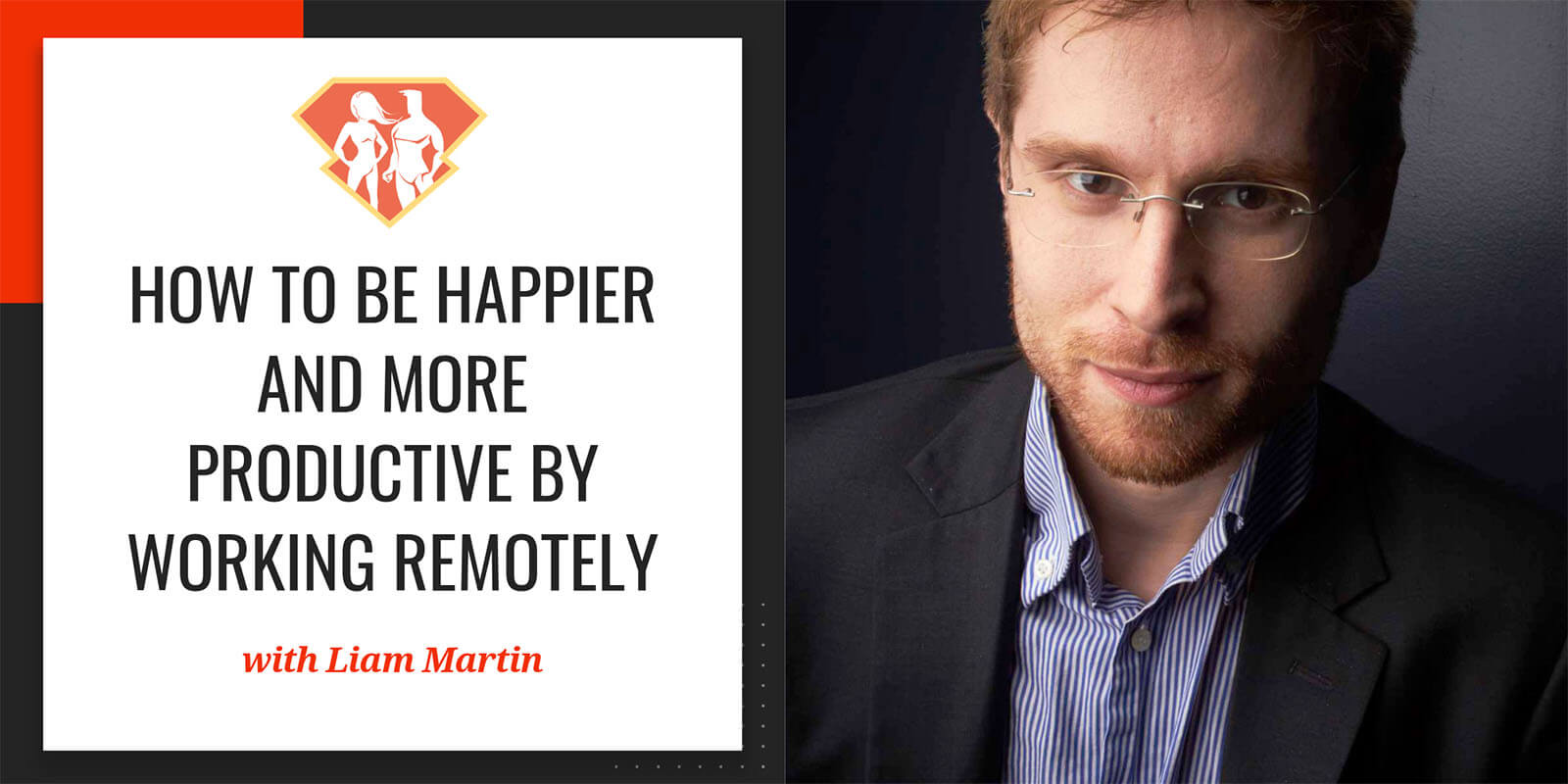 Tags:
Entrepreneurship
,
Performance
,
Podcast
,
Productivity
,
Remote Work
,
Success
"Remote work is going to be the most important work movement in the last few decades."
— Liam Martin
Greetings, SuperFriends!
Today we are joined by Liam Martin. Liam is the co-founder and CMO of TimeDoctor.com, Staff.com, and is the co-organizer of RunningRemote.com, which is the largest conference on building remote teams – in fact, he has worked with remote teams for over 10 years. He is dedicated to furthering outsourcing and is passionate about getting insights and empowering people all over the world to work remotely.
Now, you might ask, what does this have to do with being SuperHuman? Well, every single week on the show we talk about different ways to become more productive – but, did you know that you can not only be more productive but also significantly happier if you work from home or remotely?
I also wanted to explore this because, as you all know, our team is 100% remote or distributed, however you want to call it, and thus I wanted to explore this trend and how it is impacting lives and businesses.
So this episode turned out into a fascinating conversation with Liam. You can tell that he and I definitely see eye to eye on a lot of different things, and I think it was very eye-opening to see just how much of a difference remote work can make in helping you live the ideal life.
Please enjoy!
-Jonathan Levi
In this episode, we discuss:
Who is Liam Marting and what does he do? [3:40]
Why is having the option to work remotely so important? [4:40]
Why does working remotely increase productivity and happiness? [5:25]
How many people are really working remotely? [9:00]
How can you position yourself to be able to transition into a remote job? [10:30]
How do people feel with time-tracking software? [13:40]
The importance of using data to improve personal productivity [14:40]
What are the true levels of productivity in computer work? [16:45]
The problem of  "pretend working", and what Liam thinks is a solution [19:00]
Why people often focus on the wrong things when it comes to productivity [22:25]
What are some other hacks Liam Martin utilizes to be productive? [24:55]
How does Liam keep himself performing physically? [27:10]
What are some products or services that Liam can't live without? [29:30]
Books that have impacted Liam Martin's life [30:55]
A conversation on the Running Remote conference [34:45]
Liam Martin's final takeaway message [36:30]
Where can you learn more about Liam Martin? [37:10]
Resources Mentioned in This Episode:
Favorite Quotes from Liam Martin:
"The primary reason why people quit is because of inter-office politics."
"If you are not prepared for [the remote work movement], you are not going to be able to take advantage of the next generation of talent."