How To Live Life To Your Highest Purpose w/ Jake Ducey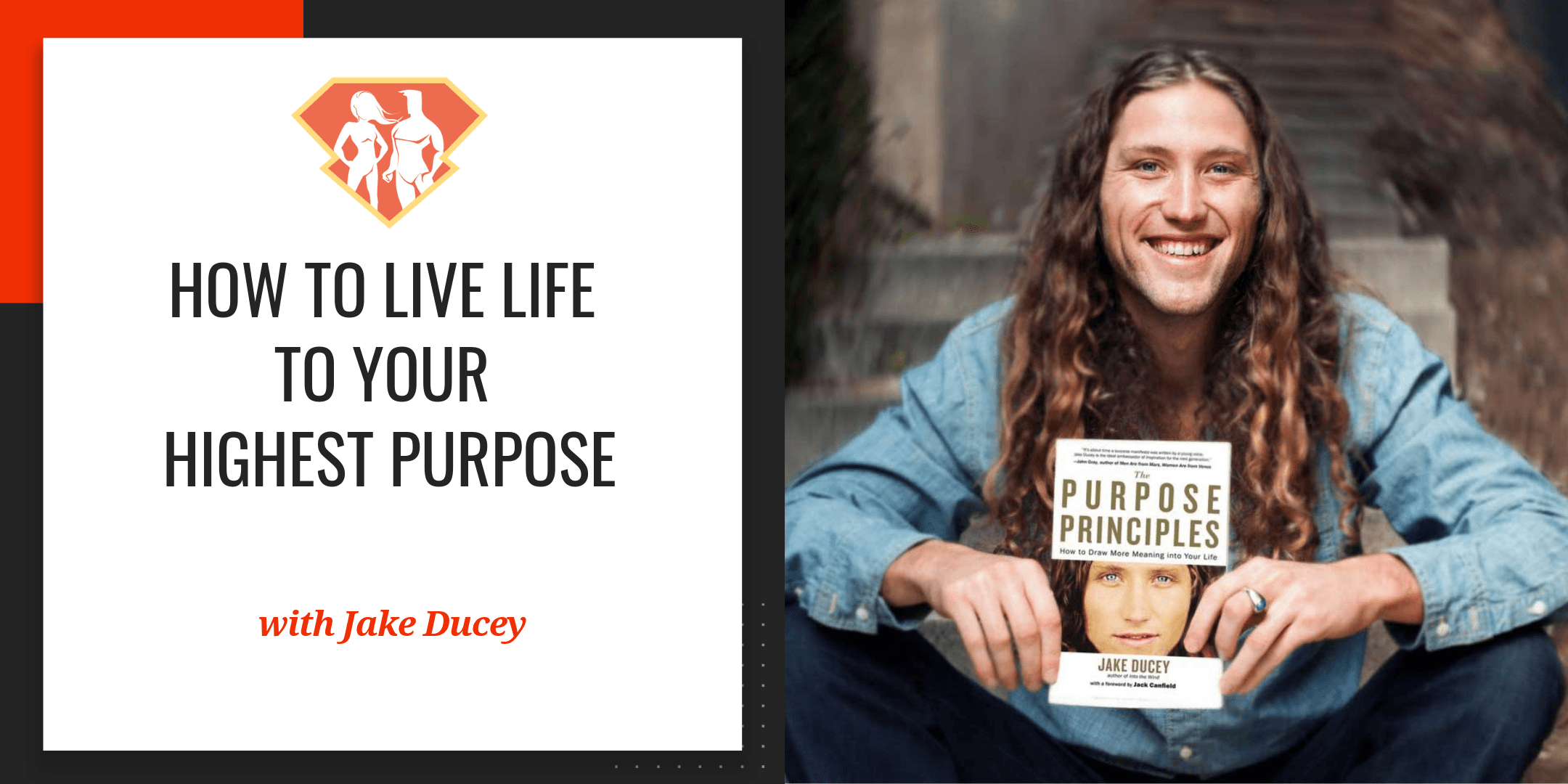 Tags:
Learning
,
Life
,
Motivation
,
Purpose
"I think the world has brainwashed us into believing in limitations that really aren't so."
— Jake Ducey
Greetings, SuperFriends!
Today we're joined by Jake Ducey, a 3-time author and speaker on the topics of leadership, human potential, and motivation. Though Jake is actually much younger than you'd imagine, his list of accomplishments and insights are quite impressive, ranging from working with some of the world's largest corporations to speaking to over half a million people. He's received praise from such greats as Jack Canfield, who called him an inspiration! Pretty impressive.
In this episode, we talk about inspiration, purpose, fear, life philosophies, and much, much, more. Jake's youthful energy is a breathe of fresh air and a reminder of the power of positivity – and so I think you're going to really enjoy this episode!
In this episode, we discuss:
Who is Jake Ducey, and how did he come to be where he is today?
What is Jake Ducey's message, and where has it lead him around the world?
How did Jake learn so much so fast?
An interesting way that Jake learned to write
What is Jake Ducey's "superpower," and how did he acquire it?
What are some of the things that Jake feels are holding most people back
A discussion of fear and how to overcome it
What are some major challenges that Jake is facing, and how is he overcoming them?
What is the difference between normal stress and eustress? 
A discussion of miracles, and why "miracles are normal" to Jake
What are Jake Ducey's goals? What is the purpose of his life?
A discussion on the subconscious and the power of visioning
What one interesting habit has truly helped Jake improve his performance?
What products or services could Jake Ducey not live without?
Where and how to reach out to Jake Ducey
The #1 message from this episode that you should carry with you for the rest of your life (and a homework assignment)
Resources Mentioned in This Episode:
Favorite Quotes from Jake Ducey:
"When you have something you care about, you learn a lot quicker, because you're willing to learn."
"I believe you can learn anything."
"Everything that we can do be an extension of who we are and our highest values."