When & How To "Pivot" Your Life Path w/ Coach & Author Jenny Blake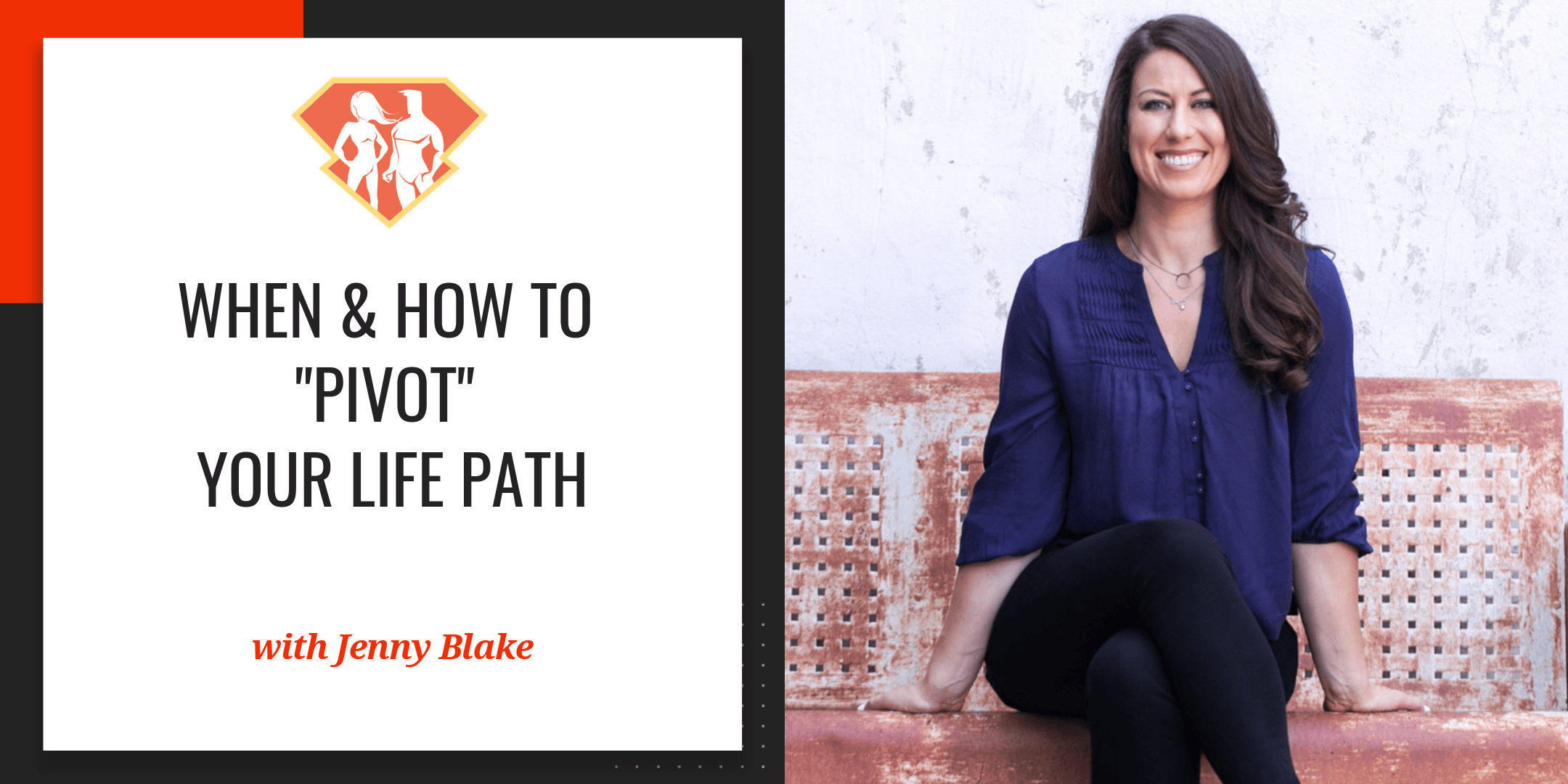 Tags:
Automation
,
Career
,
Entrepreneurship
,
Podcast
,
Productivity
,
Success
"A pivot is really about asking oneself: what is working best right now?"
— Jenny Blake
Greetings, SuperFriends!
Today, we are joined by Jenny Blake, and I have to tell you: she and I really really hit it off. We really had a great time chatting. She's an author, a speaker, a career coach, business strategist, and much much more. She wears a lot of different hats. But she's mainly the author of Pivot: The only move that matters is your next. It's a great book about life path, deciding what's right for you, being happy, and being satisfied in your career. She also hosts the pivot podcast and she has a private momentum community.
On top of all of that, Jenny trains coaches all over the world. She's been featured on CNBC, New York Times, Sunday Times in the UK… Basically she is an awesome super woman, and she shares a lot of my passions for entrepreneurship, lifestyle design, and as I found out kind of surprisingly, we both geek out on productivity, productivity tools, and how to hack your workflow so that you can get more done. She and I both shared that in the last few years, we have worked less than ever before and earned more and impacted more than we have in our lives. So you're going to get a ton out of this episode guys, and if you listen to the end, she also shares a lot of great free resources that you can download from her Web site to do some free homework and decide if a pivot in your life is what what you need.
Enjoy!
In this episode, we discuss:
Jenny's trajectory from Silicon Valley to where she is today
What caused Jenny to "pivot" in her own life, and what made her write  about it?
Why has Jenny adapted the concept of "pivoting" – and why is it such an apt metaphor?
Jonathan shares his own story of "pivoting" and why he did it
What is "entrepreneur visionary syndrome," and why does it lead people to failure?
What happens if what you're good at doesn't make you happy?
What are our "4 zones" and why should we pay attention to them?
How do you know if you need a pivot? How do you muster up the courage to do it?
What is a "high net growth" individual?
What homework would Jenny Blake like to assign to you?
What skills, habits, routines, and techniques does Jenny Blake use to improve her performance?
How do Jonathan and Jenny Blake make more money than ever while working less than ever before?
What is Jenny Blake's next entrepreneurial venture? What's she most proud of?
A full on geek-out session on favorite hacks and productivity tips
Where can you learn more about Jenny Blake?
What's the #1 biggest takeaway from this episode? 
Resources Mentioned in This Episode:
Favorite Quotes from Jenny Blake:
"If we're going to be changing much more often than our parents, how do we get better at it?"
"That's my motto for life, generally… How can I be as helpful as possible to as many people as possible?"
"Your body is your business."
"This year, I've hit a tipping point: I'm earning more than I've ever earned, and I'm working far less."