Maintaining Mental Health In The Darkest Times W/ Kati Morton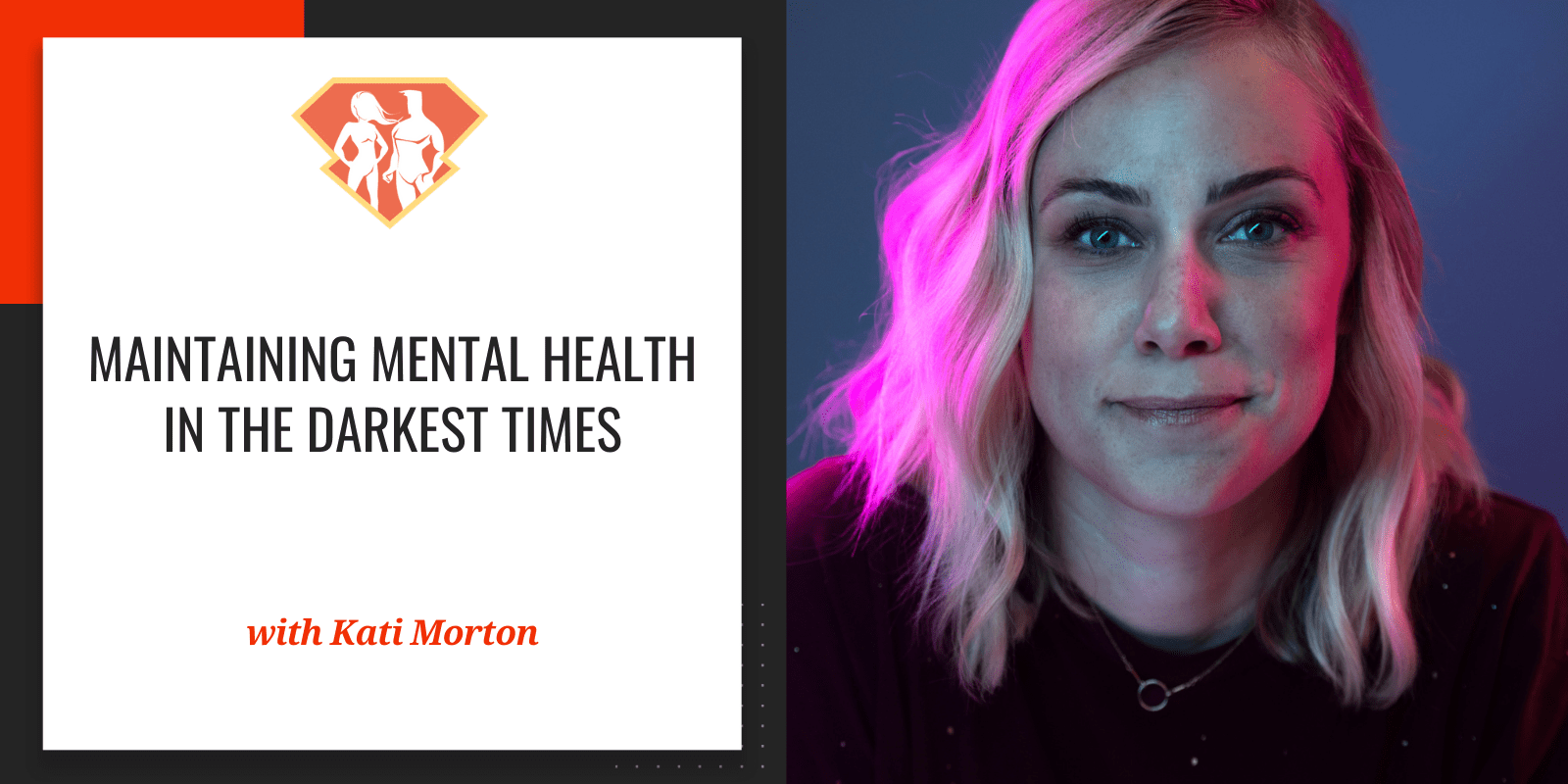 Tags:
Anxiety
,
Health
,
Inspiration
,
Life
,
Lifestyle
,
Mindset
,
Motivation
,
Performance
,
Podcast
"No matter how weird you think you are, you are not. You are not alone."
— Kati Morton
Greetings, SuperFriends!
Today I had a wonderful guest. I knew I would enjoy this episode, which is why I gave it one of these coveted final spots, and yet I enjoyed it even more than I thought I would. The guest is Kati Morton, she is a clinical psychologist, and a family and marriage therapist, and she runs a private practice in Santa Monica, CA.
But, you probably will know her for her internet activities, where for the past 8 years she's leveraged social media to spread mental health information worldwide through video. She's worked with folks on eating disorders, self-harming behaviors, and many more things – in fact, at the time of this recording, she has over 1 million subscribers on YouTube with over 75 million views. Kati has appeared on all kinds of traditional media as well, and she has published a number of books – her first book, Are U Ok? A Guide to Caring for Your Mental Health, was released in December of 2018.
Now, why did I enjoy this episode so much? Well, first as you can tell, Kati talks about how it's so important to have a connection with someone if you are going to work with them on your mental health. She and I immediately had an awesome connection and shared understanding about just how hard times have been for a lot of people, whether it's economically, socially, or the anxiety we've all been facing. Thus, I felt that this is just the right episode for where I've been, which is in a lot of pain about the environmental situation, the social situation, the political situation, and just feeling the weight of the world and the suffering that people are enduring around the world.
This was a phenomenal episode also because Kati gave some very practical and ingenious techniques for immediately alleviating some of that pain, and I thought that this was the best time to share this with all of you. So pay special attention when she talks about the "shake", as well as when she talks about "thought bridges", because I thought that these ideas were massive, and they are just the tip of the iceberg in this episode.
Enjoy!
-Jonathan Levi
In this episode, we discuss:
Who is Kati Morton, what does she do, and how did she get here? [5:00]
The psychological challenges we most commonly face with COVID-19 [10:30]
How much of what we feel is in our own control? [13:00]
Shaking the stress out of your system [15:00]
The importance of finding true connections with other people [20:50]
Social distancing vs physical distancing [29:10]
When should we reach out to someone? [31:40]
The powerful concept of "thought bridges" [38:10]
Where can you learn more about Kati Morton? [43:10]
Some practical homework for you by Kati Morton [43:45]
Kati Morton's final takeaway message []
Resources Mentioned in This Episode: