Mitch Matthews on Goal Setting, Entrepreneurship, & How to Live Your Dream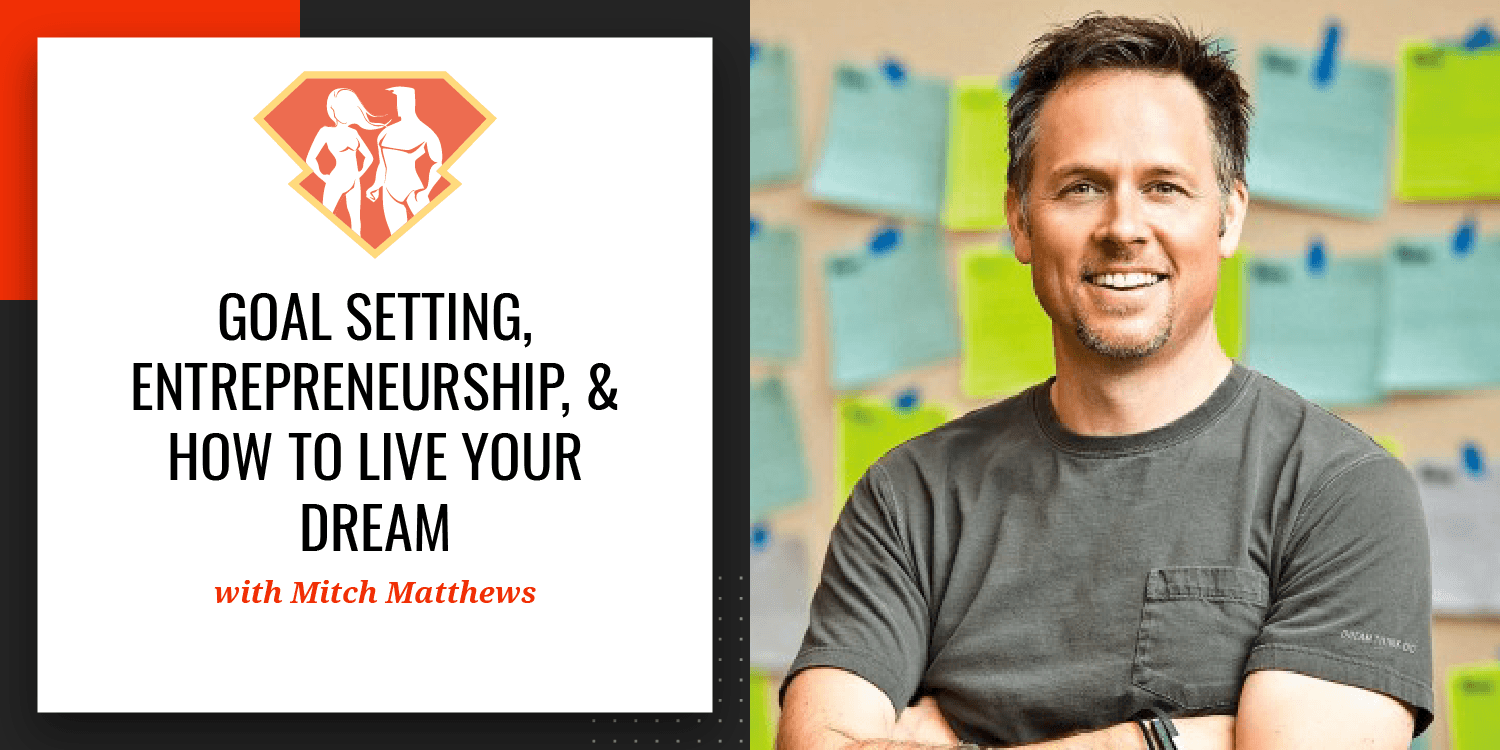 Tags:
Dreams
,
Entrepreneurship
,
Goals
,
Inspiration
,
Leadership
,
Podcast
,
Priorities
,
Success
"If you think about some of the greatest products, some of the greatest companies, and even sports comebacks, they've been possible because somebody gave themselves that permission to dream. And if we lose that, we're screwed."
This episode is brought to you ad-free by the Amazon Affiliate Program. Please consider using the links below or clicking here to shop on Amazon.
My guest this week is a keynote speaker, success coach and best-selling author Mitch Matthews. His new podcast, "DREAM. THINK. DO." is at the top of the iTunes charts. He has worked with leaders and teams from organizations like NASA and Disney, and has coached thousands of people through Coach Training and Certification Program.
He's passionate about helping entrepreneurs and leaders to dream bigger, think better and do more of the stuff they were put on the planet to do!
Mitch Matthews has built three successful businesses himself, and published the best-selling book IGNITE: 3 Simple Steps for Re-sparking Your Buried Dreams and Building a Plan That Finally Works. So, basically, dude is a freaking rock star.
You'll quickly see in the interview that Mitch is a huge personality who just oozes charisma and joy. He really has a thousand watt presence, and he'll inspire you before he even dives into the message itself. In the interview, he offers a ton of practical and easy-to-apply skills to help you identify and live your dream, as well as overcome the fear of failure or uncertainty. These range from goal setting to mentality shifts, as he and I dig into some of the habits and skills that differentiate successful and fulfilled people. If I may say so myself, it's one of the more inspiring episodes we've had thus far.
In this episode, we discuss:
What Mitch Matthews is currently working on
The differences between extroverts & high-performing introverts
Mitch's journey to becoming a leader & entrepreneur, starting at age 12(!)
Leveraging a corporate job to develop skills and mediate risk before pursuing your dreams
The misconceptions about entrepreneurship and risk held by a lot of "wantrepreneurs"
Should everyone be an entrepreneur? Who should and shouldn't?
The amazing origin story of Mitch's annual conference, The Big Dream Gathering
The magical power of writing out your goals and dreams
The importance of allowing yourself to dream, and the power of shifting your mindset towards it
What are the few basic secrets to success?
Mitch's insightful thoughts on what he calls "the intellectual immune system"
Why we need to create ownership over the ideas and concepts we wish to integrate into our lives
Some incredible success stories that have come out of the Big Dream Gathering
Mitch's own system for goal setting and prioritization
3 books that have most inspired Mitch Matthews in his own life
Mitch's #1 takeaway and advise for learning to live your dream
Resources Mentioned in This Episode:
Favorite Quotes from Mitch Matthews:
"At 13, I kind of had my first dream job. And that's truly where, though I didn't realize it at the time, the entrepreneurial bug bit me hard."
"The two L's of science that I think so apply to entrepreneurship as well: to learn fast and to limit risk."
"If you can not only write down but verbalize your dreams, the chances of you actually achieving them go up exponentially."
"One of the things that beats the intellectual immune system is ownership."