How Mother Nature Will Make Us Literally SuperHuman w/ Ira Pastor of BioQuark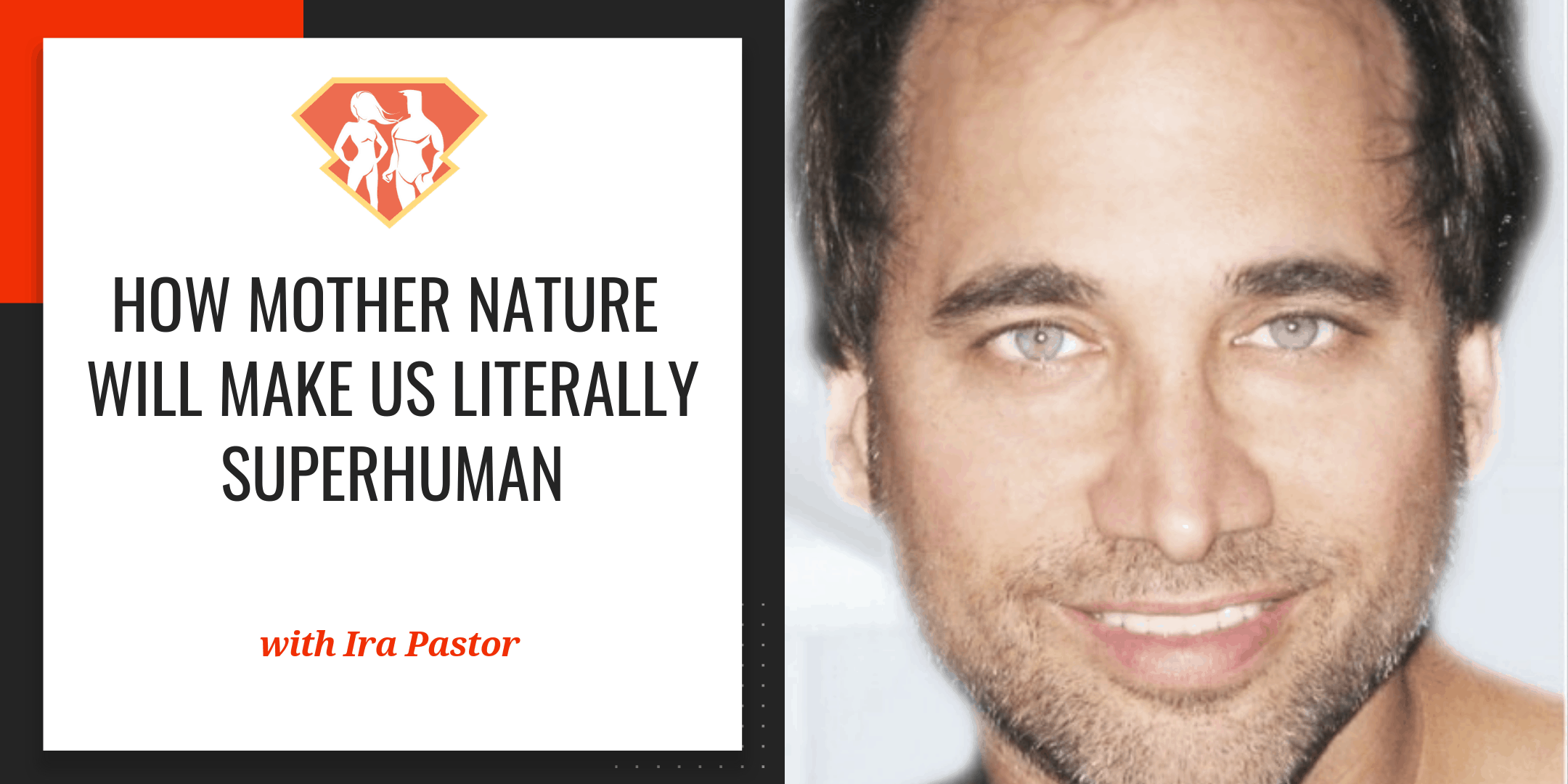 Tags:
Futurism
,
Health
,
Learning
,
Podcast
"I believe we will see… within the next 5-10 years… the reversal of the state of brain death – the main reason that 65 million of us leave this world every year."
— Ira Pastor
Greetings, SuperFriends!
Today we are joined by Ira Pastor. He is the CEO of BioQuark, and he has over 30 years of experience across multiple sectors in the pharmaceutical industry, working on biological solutions, managed care, OTC's, and more. He's served as the V.P. of business development for a drug development company. He's raised tons of money for different companies, and today he's working, as I said, at BioQuark, which is a company doing really really interesting things with biologic solutions to many of our health problems.
I wanted to talk to Ira to understand what research is being done today to make us literally superhuman: to help us live forever, get rid of diseases, and so on.
I learned a lot about just the types of research that are being done, and ultimately, I found it super interesting just the reverence and respect that Ira has for Mother Nature as an innovator and as a way for developing solutions to problems.
It's a great episode. I'm sure you guys are going to enjoy it very very much!
In this episode, we discuss:
Who's Ira Pastor, and what does he do?
How did Ira transition from one industry to the next? How did he learn so much so fast? 
What novel things has research taught us recently about the way me might go about curing cancer?
What are "combinatorial biologics," and how do they differ from the solutions pharmaceutical companies today are creating
What are some of the practical tips and takeaways that Ira can share for improved health?
What will surprise you about the medications and treatments that we use every day?
What's wrong with the "single magic bullet" approach used by pharmaceutical companies?
What is Ira Pastor's "superhuman" regimen in his own personal life? 
Why is it important to eat lots of spices?
What's 1 thing that Ira Pastor believes that other people think is crazy?
Will we "beat" death? And if so, when?
What's some homework you can do this week?
What are some of the books that have most changed Ira Pastor's life?
Where can you reach out and learn more about Ira and his work?
What's the #1 takeaway from this episode?
Resources Mentioned in This Episode:
Favorite Quotes from Ira Pastor:
"You have to realize that every disease that we get – that kills us – had some property in the evolutionary past that benefitted other specie ."