Paul Shapiro On The Industry And The Future Of Cultured Meat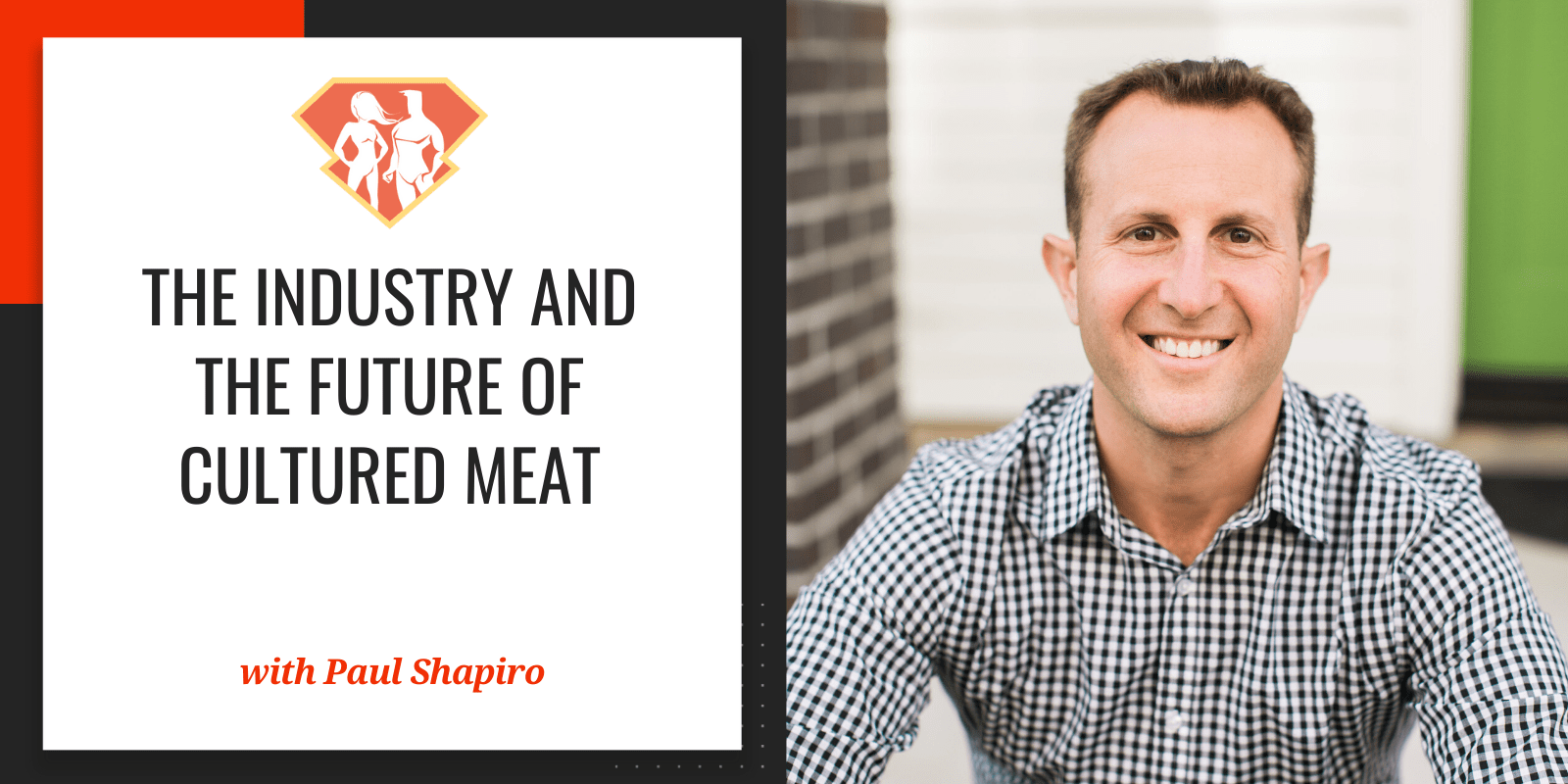 Tags:
Biohacking
,
clean meat
,
Diet
,
Health
,
Nutrition
,
Podcast
"We should look at our food choices as a serious ethical choice."
— Paul Shapiro
Greetings, SuperFriends!
Today we are joined by Paul Shapiro. Paul is the author of Clean Meat: How Growing Meat Without Animals Will Revolutionize Dinner and the World, and the CEO of The Better Meat Co., a company that produces lab-grown meat, as an alternative to meat as we know it.
Now, you may ask, since this isn't a science podcast, why are we talking about cultured meat and the future of meat? Well, as you will discover in this podcast, clean meat, meaning cultured, lab-produced meat, is an amazing way that humanity can solve our nutritional needs and in fact, as we discovered during the episode, it is a way for us to do better. To alter and improve our performance as human beings by engineering different typed of foods that could make us SuperHuman.
So, why have Paul on the show? Because he wrote the book on clean meat, he is a four-time TEDx speaker, and the host of the Business for Good Podcast. He is also widely considered as one of the top experts in the space!
As you can tell already, it was a really great episode, and I learned a ton. I'm sure you will enjoy it as well!
-Jonathan Levi
In this episode, we discuss:
Who is Paul Shapiro, what does he do, and how did he get here? [3:40]
A conversation on the sustainability of the current way we produce meat [9:45]
How the technology behind clean meat can help us do better in the world and for ourselves [17:00]
What is the current status of the clean meat industry? [24:25]
How does Paul feel about meat alternatives compared to clean, cultured meat? [28:45]
What can we do to help this revolution happen faster? [33:00]
When will the average American be able to buy clean meat in the supermarket? [38:00]
What are some things that Paul does to perform at a SuperHuman level? [40:30]
What does Paul's company do? [45:20]
Where can you learn more about Paul Shapiro? [48:45]
Paul Shapiro's final takeaway message [49:15]
Resources Mentioned in This Episode:
Favorite Quotes from Paul Shapiro:
"The foods that we eat have a tremendous impact on the world around us."