Sachin Patel On Functional Medicine And A Holistic Approach To Health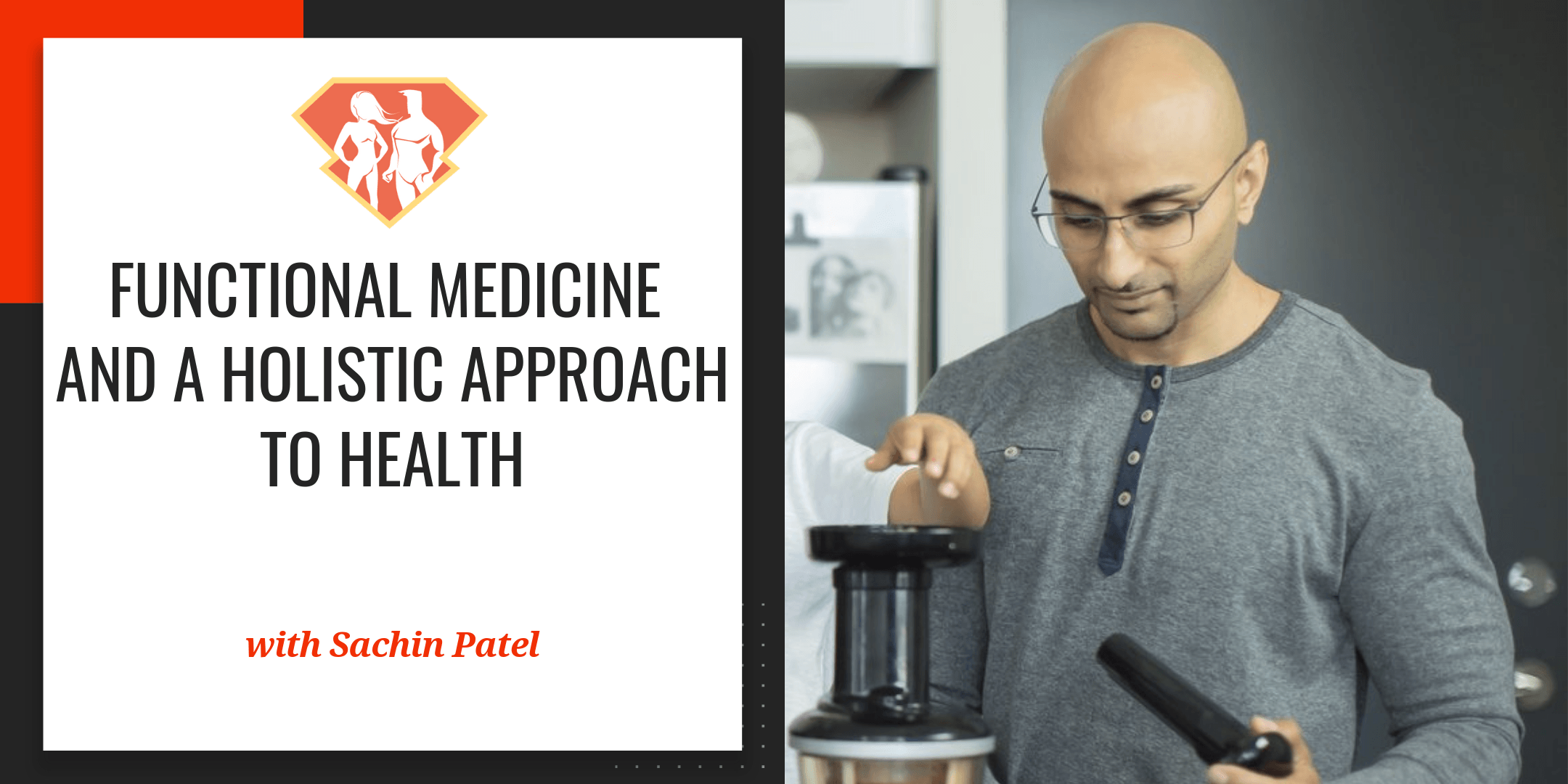 Tags:
Biohacking
,
Fitness
,
Happiness
,
Health
,
Inspiration
,
Podcast
"The doctor of the future is really who today we consider the patient."
— Sachin Patel
Greetings, SuperFriends!
This week we are joined by another SuperFriend that I made out there in the real world, someone who I really bonded with when I met them. His name is Sachin Patel.
Sachin is a functional medicine practitioner who runs the institute called The Living Proof Institute. He actually started his career out as a chiropractor, but has since then become a father, husband, philanthropist, functional medicine practice success coach, international speaker, and best-selling author.
His philosophy, as you guys will learn, is that "The doctor of the future is the patient". And he's actually going to explain exactly what that means and how he and his company are putting that into practice and into reality.
I really enjoy every conversation that I've had with Sachin, because he has really done the necessary work and he really has the knowledge. He knows much more than many medical doctors out there, and, in this episode, we share our passion for geeking out and optimizing on the human body.
You will definitely see that within the first few minutes of the conversation. We actually dive quite deeply into the topic. We talk about all the different kinds of testing, we talk about functional medicine and who it's right for, and we talk about his favorite ways to optimize the human experience, which, you know, is what this whole show is about.
I really enjoyed this episode as you can tell. I'm energized and pumped up, and I'm sure that you will be too, after listening to it.
-Jonathan Levi
In this episode, we discuss:
How Jonathan met Sachin Patel [4:40]
Who is Sachin Patel, what does he do, and how did he get into it? [5:20]
A brief introduction to what functional medicine is [7:40]
The difference in approach between a traditionally educated doctor and one educated in functional medicine [10:20]
The ownership of your health is yours, not your body's [11:00]
Focusing on the root cause vs focusing on diseases [13:30]
The spiritual and the environmental aspects of health [15:00]
No matter how much we think we aren't, we are still part of nature [16:20]
Everything can fall under a functional medicine practitioner's practice, but not necessarily [18:10]
What are some lifestyle changes and behavior patterns that really help people feel, perform and live better? [21:05]
How did getting a deeper understanding of his health change Sachin's health and behavior? [21:20]
There are some things that are good for everyone, but you should establish your own baseline [25:30]
Your health level is the ceiling for everything else that you do in life [26:10]
There are many things that have to do with your health on a subconscious level [27:20]
The interpretation of a test is the actually important thing [29:00]
Making sense out of genetics (and more) [31:45]
What are some products that Sachin Patel cannot live without? [34:00]
What are infrared saunas, and what are their benefits? [36:15]
In order to take ownership of your health, you need to educate yourself [40:15]
Where to start taking action on what Sachin Patel is doing [42:50]
A few words about Sachin Patel's upcoming book [43:45]
Resources Mentioned in This Episode:
Favorite Quotes from Sachin Patel:
"I realized that there was a massive need, and where there is need there is opportunity."
"Once your mind expands, it's hard to contract."
"Doctors aren't trained, they are programmed."
"We never blame the body for the state that the body is in."
"The same logic we would apply to anything living on this planet applies to us as well."
"I want the world to get the best version of people."
"It's very easy to see results when you're actually taking strategic actions."
"It's not about getting the testing, it's about who is interpreting the testing."
"We're moving into an era where there is going to be 100% personalization."