Special Episode #200: Hearing From You, Our Valued Listeners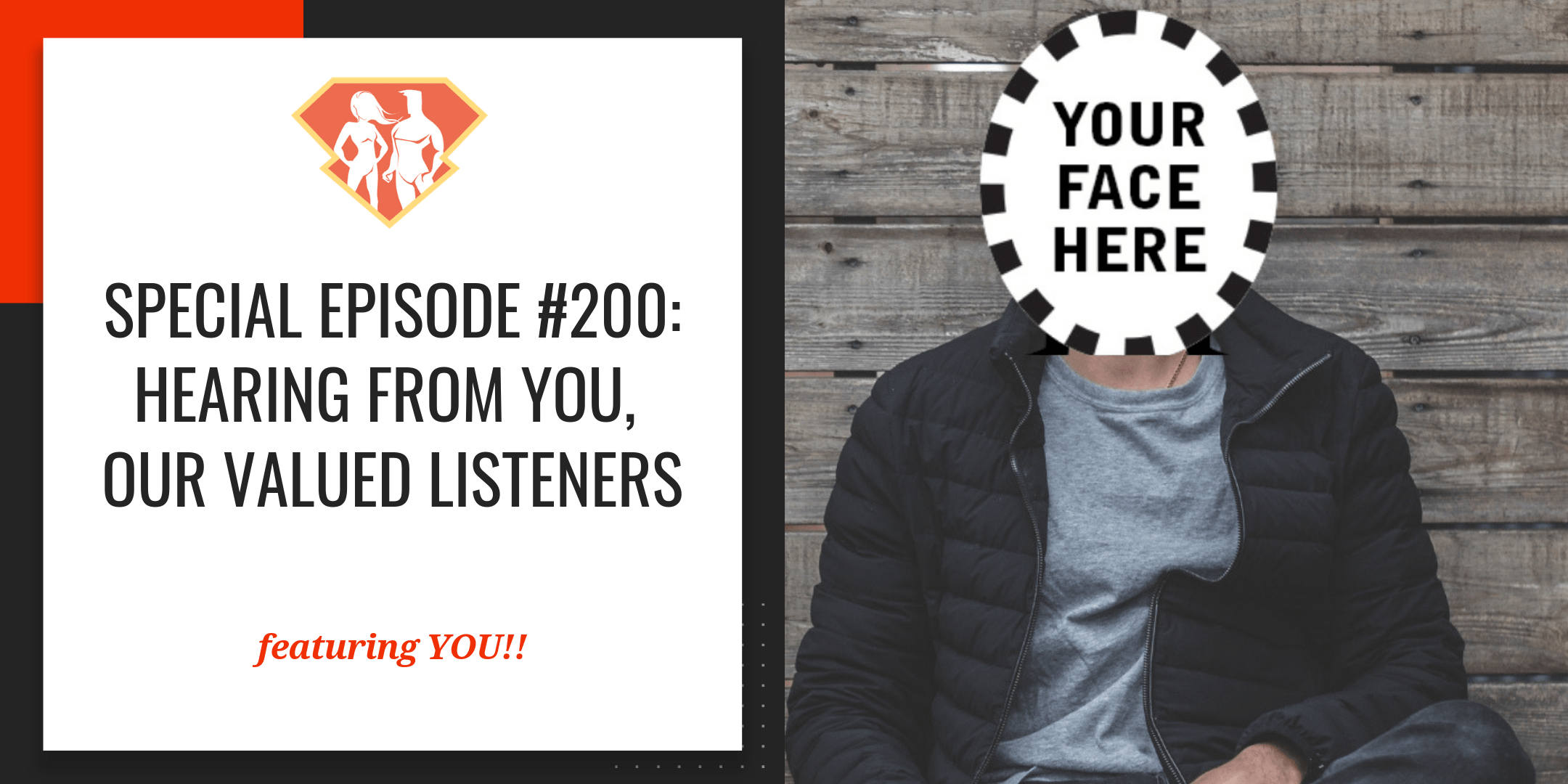 Tags:
Inspiration
,
Learning
,
Memory
,
Memory Palaces
,
Mnemonics
,
Podcast
,
Productivity
,
Sleep
,
Speed Reading
,
Superlearning
Greetings, SuperFriends, and welcome to a very special episode, number #200, of The SuperHuman Academy Podcast!
Can you all believe it's already been 200 episodes? I certainly cannot!
For this episode, we tried to put our heads together to think of another way to commemorate this massive milestone. Now, if you remember the last time we hit a milestone of this proportion, episode #100, I went back and reviewed my top takeaways from all 100 episodes. Well, that nearly killed me, so we didn't do that again.
Instead, we took a page out of Tim Ferriss's playbook, and did a drunk dial – except I haven't had a sip of alcohol in 3.5 years, so we did a sober dial!
I called everywhere and everyone from the United Kingdom, to Baghdad, Turkey, Vancouver, Salt Lake City, Wisconsin, and Egypt. I answered your own questions, and, to be honest, I had a really great time doing it!
Without any further ado, I'm going to present to you, well, you! If you enjoy this episode by the way, and you want to hear me do more of them, let me know by shooting out a tweet to @gosuperhuman, and letting us know that you enjoyed it. If you did, well we will do many more episodes just like this.
Now, without any further ado, you!
-Jonathan Levi
In this episode, we talk with:
Aaron [5:00]

What should you do if you bought the MasterClass in the past, but dropped out for some reason? [5:20]
How (and why) to lure yourself back in the course [6:00]
Real-life application of what you learn is the most important thing [7:00]
How to use some of the speed reading and visual techniques in dense texts, like those of engineering [8:00]
Upgrading your memory vs speed reading – and how to utilize speed reading everywhere [9:00]
A surprising connection [9:45]

Aakash [11:45]

What are the backbone elements of speed reading? [12:00]
How not to maintain a small talk when meeting someone new – and what to do instead [12:50]

Cheyenne 

[14:45]

*DISCLAIMER: Jonathan is not a doctor, nor does he pretend to be one – always consult your doctor first!

How to be productive when struggling with mental illness (depression/anxiety) [15:05]
The 3 fundamentals – sleep, nutrition, and exercise [15:50]
What can you do if that doesn't work? [16:35]
How to push yourself when things get tough [17:15]
Utilizing pre-reading [18:15]
The importance of beating distractions [18:30]
What to do if nothing works in beating procrastination and distractions [19:00]

Nikka – voicemail [19:40]
Johnnie [20:05]

Finding actual examples for using the memory techniques (hint: check in the MasterClass) [20:45]
The best thing is the thing that works for you, and that which you'll actually use [23:20]
Always adapt what you learn to yourself [25:20]
How to maintain high energy with age [26:10]

Mahmoud [27:40]

How to maintain your focus, especially when tired [28:05]
The importance of taking breaks – the Pomodoro technique [29:30]
Do visual markers get better and easier with time? [30:30]
How to know that you are ready for speed reading, after improving your memory [31:45]

David – help me wish David a happy marriage, as he was getting married just 5 days after this was recorded! [32:10]
Chantalle [35:40]

What is Jonathan's number 1 goal going forward? [36:10]
Does developing learning skill affect how passionate and appreciative you are?[37:00]
What is Jonathan's next step that he is most excited about? [38:00]
A quick note on Chantalle's business [39:20]
A conversation on ADHD [40:20]
Jonathan's view on using medication for ADD and ADHD [42:50]
Being careful about getting addicted [44:20]

Mustafa [45:40]

Developing the skill of napping [46:10]

Mike [48:30]
*DISCLAIMER: Jonathan is not a doctor, nor does he pretend to be one – always consult your doctor first!

A conversation on epilepsy [49:05]
Ketogenic diet and epilepsy [51:00]
The Wim Hof method and the broad application of breathing techniques [53:45]

Marcin [56:25]

How to use visual markers in particular cases [56:50]
Implementing visual markers with memory palaces [58:30]
How dense should memory palaces be? [1:00:00]
Should you use single or compound markers? (and when to use each) [1:01:30]

Barel [1:03:00]
Girish [1:04:20]

What is the next step after memory, from a spiritual perspective? [1:04:50]
A fascinating story [1:07:50]
We don't know what will be explained in the future, that is unexplained today [1:11:00]
Resources Mentioned in This Episode: