How & Why To Train Like A Warrior w/ Former Military Trainer Tee Major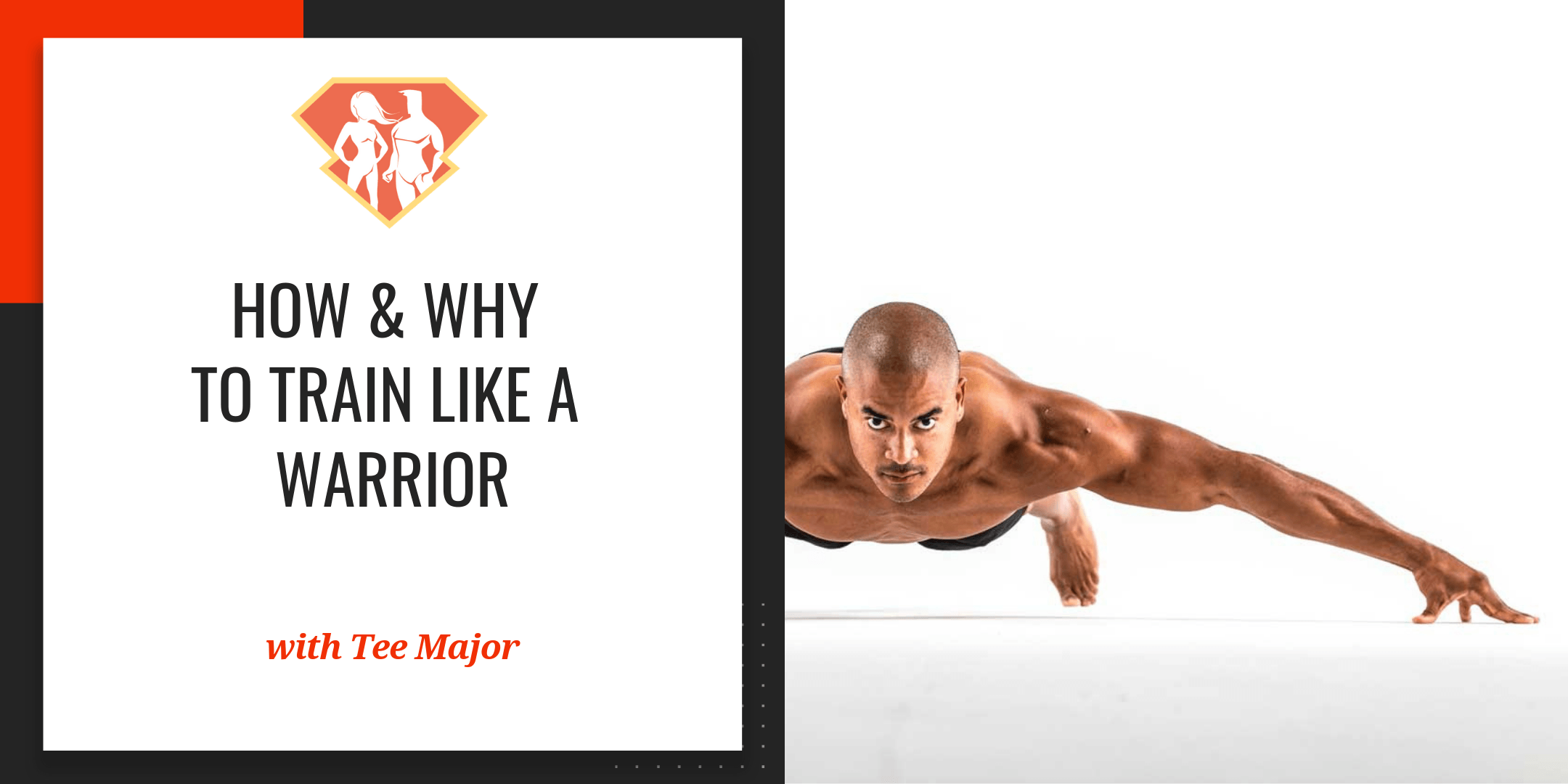 Tags:
Diet
,
Entrepreneurship
,
Exercise
,
Fitness
,
Health
,
Leadership
,
Podcast
Today, we are joined by Tee Major. Now, I have to admit: I didn't know about Tee before his publicist reached out, and I'm kind of sad that I didn't, because he's an amazing guy and you guys are about to find out why. He's not only one of Jillian Michaels top Fit Fusion trainers on the web, he's a member of the ACE group and a specialist in fitness and nutrition, too… But he is also a tactical fitness instructor who served the military, and was their trainer in Iraq and Kyrgyzstan, during  Operation Iraqi Freedom and Operation Enduring Freedom. He's worked with the Navy, the Air Force, and the Marines, but as I found out, there's actually even more to him! He's an entrepreneur, a successful business owner, a nomad traveling the world, an adventurer, and really just someone who has so much to share.
Throughout the episode, we get into a lot. Obviously, we talk about fitness and leadership and nutrition, but then we also go into entrepreneurship. We go into freedom and even get into these pretty difficult childhood and some of the very painful financial and emotional struggles that set him back until the point where he was able to make a change and completely turn his life around, and get to the very impressive place that he is today: Running multiple businesses and helping people all over the world, inspiring millions of people on YouTube, and so on. I'm really excited for you guys to hear this episode. I think there are a couple very very significant takeaways both in life and in fitness that everyone out there should hear.
Let me know what you guys think!
In this episode, we discuss:
Who is Tee Major and what does he do?
How did Tee Major become the go-to trainer for the US Army and US Navy soldiers in Iraq?
What was it like training soldiers in Iraq and Kyrgyzstan?
What are the parameters and requirements that soldiers train for? 
What training methodology did Tee use when training the military?
What did Tee Major learn in return from the military?
A discussion of leadership and authenticity
What does "hearts and minds" mean, and how can you benefit from it?
A homework assignment / free workout you can try out today
What are some of Tee Major's routines and habits that help him perform at a higher level
What does Tee Major's dietary routine look like?
How did Tee Major end up living as an expat in Berlin (and how did he meet his wife)?
What are steel maces, and why are they good for exercising?
How did Tee Major become an entrepreneur, and how did he learn entrepreneurship?
How does Tee run his companies while traveling all around the world?
An exploration of Tee's rough childhood and adolescence and how it influenced him
How did Tee turn things around when he hit rock bottom both socially and financially?
How Tee makes decisions about his life's direction?
What crazy experiences did Tee Major have in Iraq?
What's the #1 takeaway from this episode?
Resources Mentioned in This Episode:
Favorite Quotes from Tee Major:
"This is training for life… We're going to treat this training like it's life or death, because there are lessons to be learned from that."
"Working with the military was one of the most rewarding experiences of my life."
"At the very basis, I think that people should be bodyweight training 3 times a week."
"People don't buy what you're selling, they buy who you are."
"I just never quit, man."
"Fear is an incredible motivator."
"Who in their right mind would go out to a war zone?"
"Boredom is the ultimate death."