Turning Your Dreams Into Achievable Goals W/ Lucia Giovannini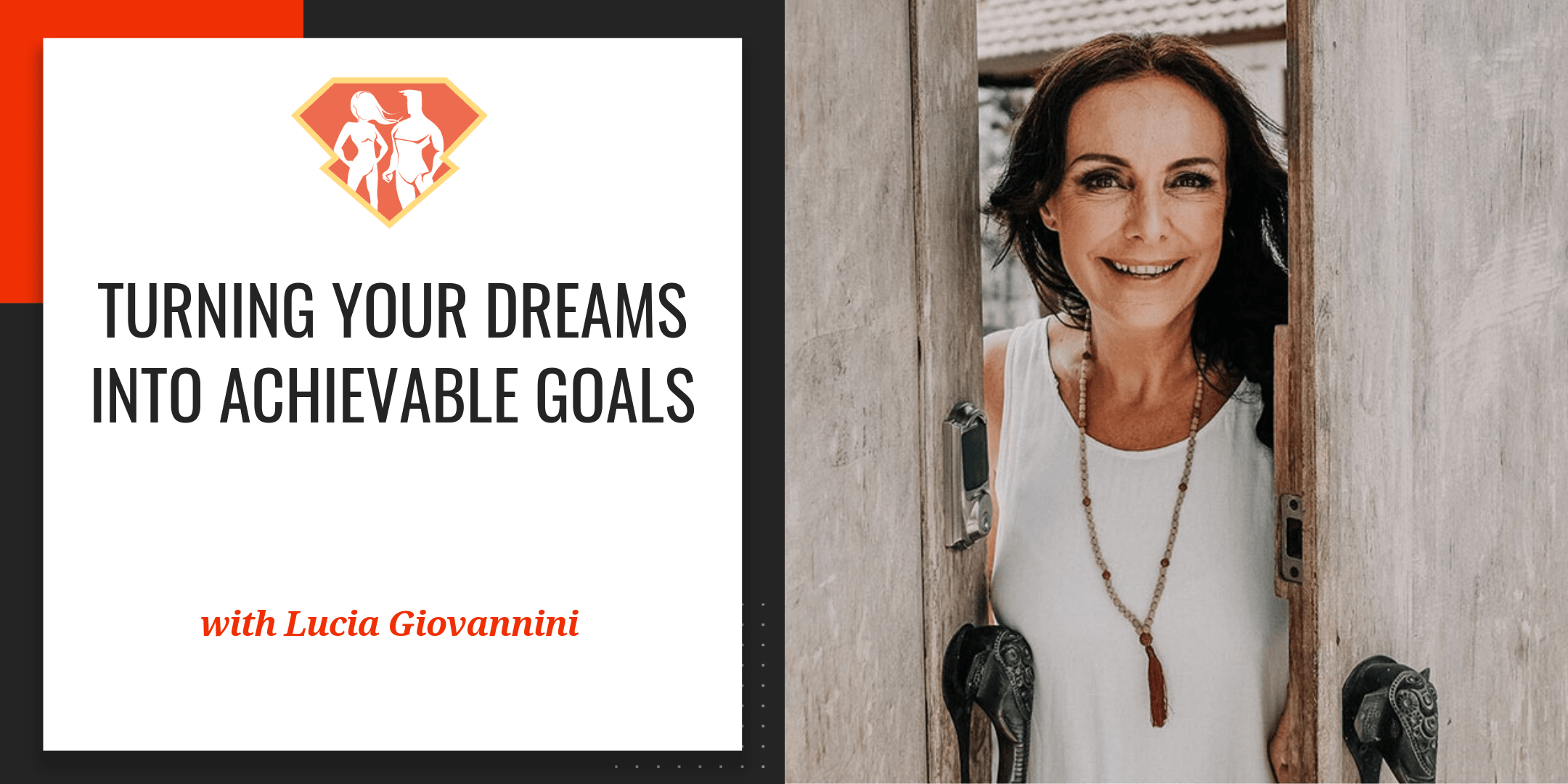 Tags:
Goals
,
Happiness
,
Inspiration
,
Life
,
Podcast
,
Spirituality
"Everyone has an impact on the world, whether they're aware of it or not."
— Lucia Giovannini
Greetings, SuperFriends!
Today we are joined by Lucia Giovannini, which is a very Italian name – and a wonderful conversation, too!
Lucia Giovannini is a former Italian super-model turned a best-selling author, spiritual teacher, transformational coach, environmental & animal activist. Her best-selling book "A Whole New Life", published by Hay House India, sold thousands of copies around the world, was translated into 8 languages, and will be debuting in the US in March 2019.
I sat down with Lucia to talk a little bit about mindset, and a little bit about setting goals and how we achieve them – but also, just to learn what are the skills that she took away from a highly successful career in modeling, and how she transferred those forward.
I think you'll get some useful reminders, and some interesting new perspectives in this episode.
I certainly enjoyed it, and I'm sure you will do so too!
-Jonathan Levi
In this episode, we discuss:
Who is Lucia Giovannini and what does she do? [3:30]
How did Lucia get into doing what she does? [5:10]
Turning from supermodel to a coach [8:00]
Did her supermodel career help Lucia in becoming a coach? [9:10]
The role of discipline in both of Lucia's careers [12:00]
How did Lucia actually make the transition and get her first clients? [13:20]
What is Lucia's philosophy, and what does her work revolve around? [17:20]
Where do most people get stuck, based on Lucia's experience? [22:10]
What is an exercise you can start utilizing immediately? [24:20]
What are some SuperHuman hacks Lucia utilizes in her own life? [29:15]
How did Lucia find and set up her retreats in Thailand and Bali? [31:45]
What are some books that have changed Lucia's life? [34:40]
What is one of the things Lucia believes that is an unpopular opinion? [36:20]
Where can you find more about Lucia Giovannini? [37:30]
Lucia's Giovannini takeaway message [38:30]
Resources Mentioned in This Episode:
Favorite Quotes from Lucia Giovannini:
"There are so many fake goals, or goals that others impose on us."
"I was working on external beauty in the past, and now I work on internal beauty."
"True external beauty comes from the inside."
"Ask yourself what the risks are if you DON'T make the change."
"We need to cut the old to make space for the new."
"If you don't have a dream, then you don't have a goal."
"We rarely stop to ask ourselves if where we are running to is the direction we really want to go."
"Stress is actually fear."