The Ultimate Strategy To Maintaining And Growing Your Network W/ Zvi Band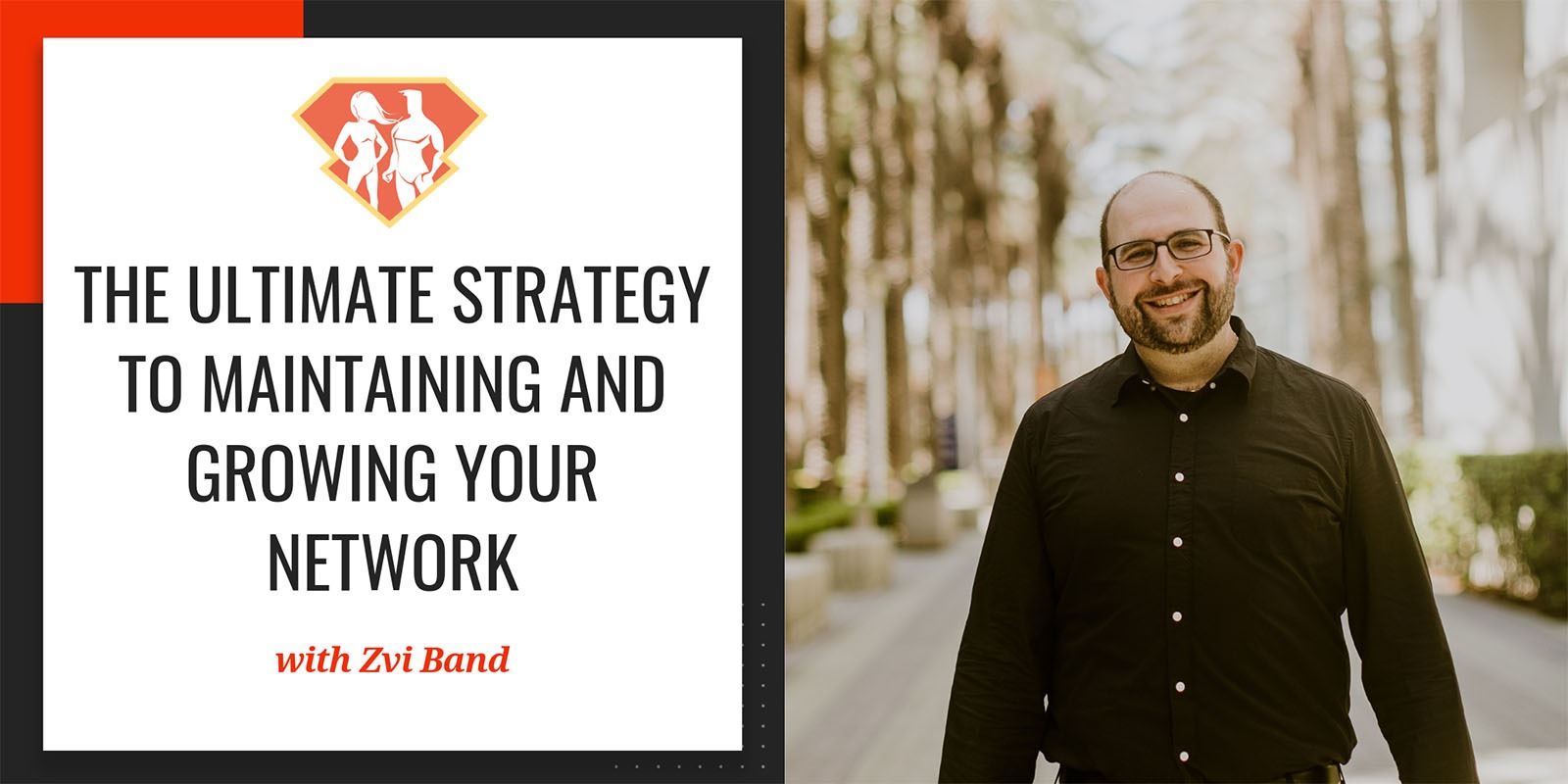 Tags:
Networking
,
Podcast
,
Relationships
,
Success
"If you get that feeling delivered to you, that someone's thinking of you and cares for you, that's success."
— Zvi Band
Greetings, SuperFriends!
Today we are joined by Zvi Band, a long-term friend of mine and the co-founder & CEO of Contactually, the top CRM which empowers professionals in real estate, consulting, and other professional industries to build authentic relationships.
Now, the reason I wanted to have Zvi on the show is because, as you know, I've identified that building connections and relationships is one of those top categories of becoming a SuperHuman. And Zvi has helped tens of thousands of people do this better.
More recently, he has written a whole book about everything that his company learned on how relationships are built, nurtured, and what the results are when you go through the right steps.
Throughout the episode, we talk about Zvi's paradigm for doing this, called The Capital Strategy, how it works, why it works, and how you can implement it in your life, whether you use software or otherwise for networking purposes.
As always, it is a pleasure talking to Zvi, and I know you folks are going to enjoy this episode as well!
-Jonathan Levi
In this episode, we discuss:
Who is Zvi Band and what does he do? [3:00]
How did Zvi get interested in networking and building relationships? [3:50]
What problem does Contactually solve? [5:50]
What is so important about building relationships? [6:45]
Can we overcome Dunbar's number? [9:15]
How can we work effectively on building & maintaining relationships? [10:50]
The importance of being aware of the members of your network [13:30]
How The Capital Strategy came to be [15:45]
Networking is a skill that we need to develop [18:50]
How should we balance maintaining new relationships vs making new ones [22:00]
How should we handle feeling guilty for not doing a good job with maintaining contact [26:30]
Restarting the process of keeping your network alive [28:40]
What are some things that you could be sending? [31:20]
How can you use Contactually? [34:20]
Where can you find more about Zvi Band [36:20]
Resources Mentioned in This Episode:
Favorite Quotes from Zvi Band:
"What mattered was that I knew the right people, and more importantly, the right people happened to know me."
"Staying in touch with the people you already know, that is where the gold is."