Ultra-Triathloner Luke Tyburski on Beating Depression & Developing Grit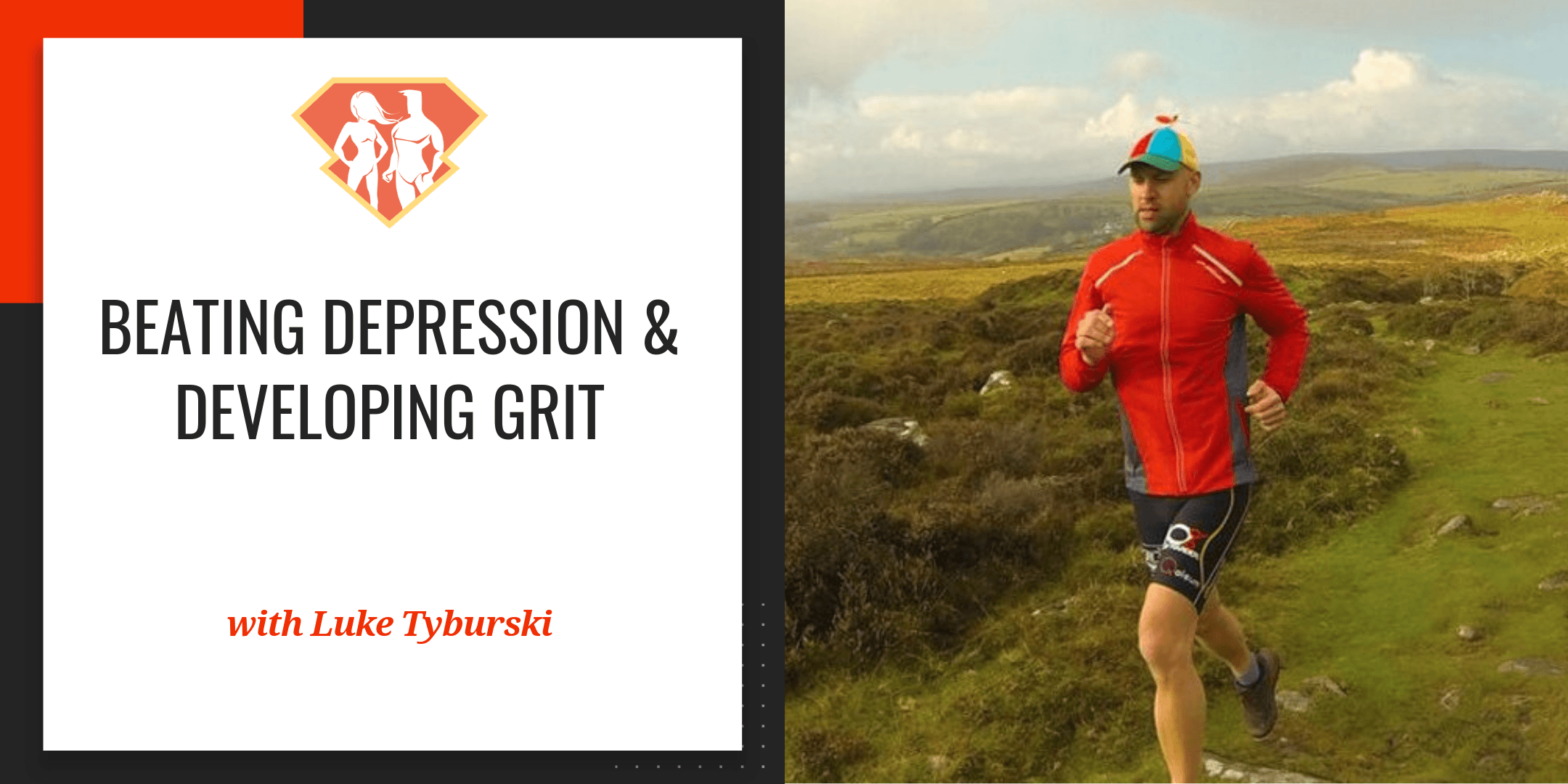 Tags:
Depression
,
Endurance
,
Failure
,
Podcast
"My mind is so much stronger than my physical body. "
— Luke Tyburski
Greetings, SuperFriends!
This week, we are joined by Australian endurance athlete and motivational speaker Luke Tyburski. Luke is the subject of the new documentary, The Ultimate Triathlon, which documents his grueling journey towards completing the notorious Morocco to Monaco triathlon, a 2,000 kilometer, 12 day taste of hell on earth. To put it into perspective, The Ultimate Triathlon is the equivalent of swimming 500 laps in a 50 meter pool – then cycling the entire length of Britain, and then running a staggering 14 – yes, 14 – marathons. All in less than 2 weeks.
In this episode, I wanted to gain some insight not just into Luke's physical performance and training regimen, but also into what goes on in the mind of a person who willingly subjects himself to such grueling conditions. How does he do it? Why? And what can we learn from it? Throughout the episode, we talk about endurance, goal setting, tenacity, and how you can learn to overcome even the toughest of physical limitations. Luke shares how he has been able to train himself to push past the breaking point, and there are a ton of great takeaways that are sure to inspire and motivate you.
In this episode, we discuss:
Who is Luke Tyburski, and how did he go from un-athletic, to a professional footballer, to ultra marathoner?
Luke's battle with clinical depression – and how he came to realize that he suffered from it
How did Luke Tyburski use ultra-endurance sports to overcome his depression?
For the love of God… WHY, Luke… Why?!
What were the 3 major factors of endurance sports that help you overcome depression?
How did Luke establish himself as an adventurer and endurance athlete?
What are the mental, physical, and financial challenges that have stood in Luke Tyburski's way?
What's more challenging – the physical limitations or the non-physical ones?
Could anyone learn to be as mentally tough as Luke?
How does Luke Tyburksi motivate himself?
A discussion of failure as a teacher, and how to learn from your failures
The importance of having a tribe or community around you
What are the daily skills, habits, and routines that Luke Tyburski does to optimize performance?
What is Luke's dietary regimen?
A discussion of mindfulness and how Luke uses it
Thoughts on expectations and compassion for oneself, especially when you're not at a 10/10
Resources Mentioned in This Episode:
Favorite Quotes from Luke Tyburski:
"I suffered in silence for a very long time."
"I hated running… I thought people who did half marathons were crazy, and people who did marathons were just mad."
"When I was out there in the desert, apart from the excruciating pain I was going through, I felt alive for the very first time in many, many years."
"I want to do these big adventures, and I want to inspire people to start living their own lives."
"Failure, with the reflection of experience that you had, equals knowledge."
"Don't be afraid to fail. But when you fail, have some reflection"
"You can learn so much from helping others."
"I eat real food."