Why Your Biology Affects Your Productivity That Much W/ Kate Northrup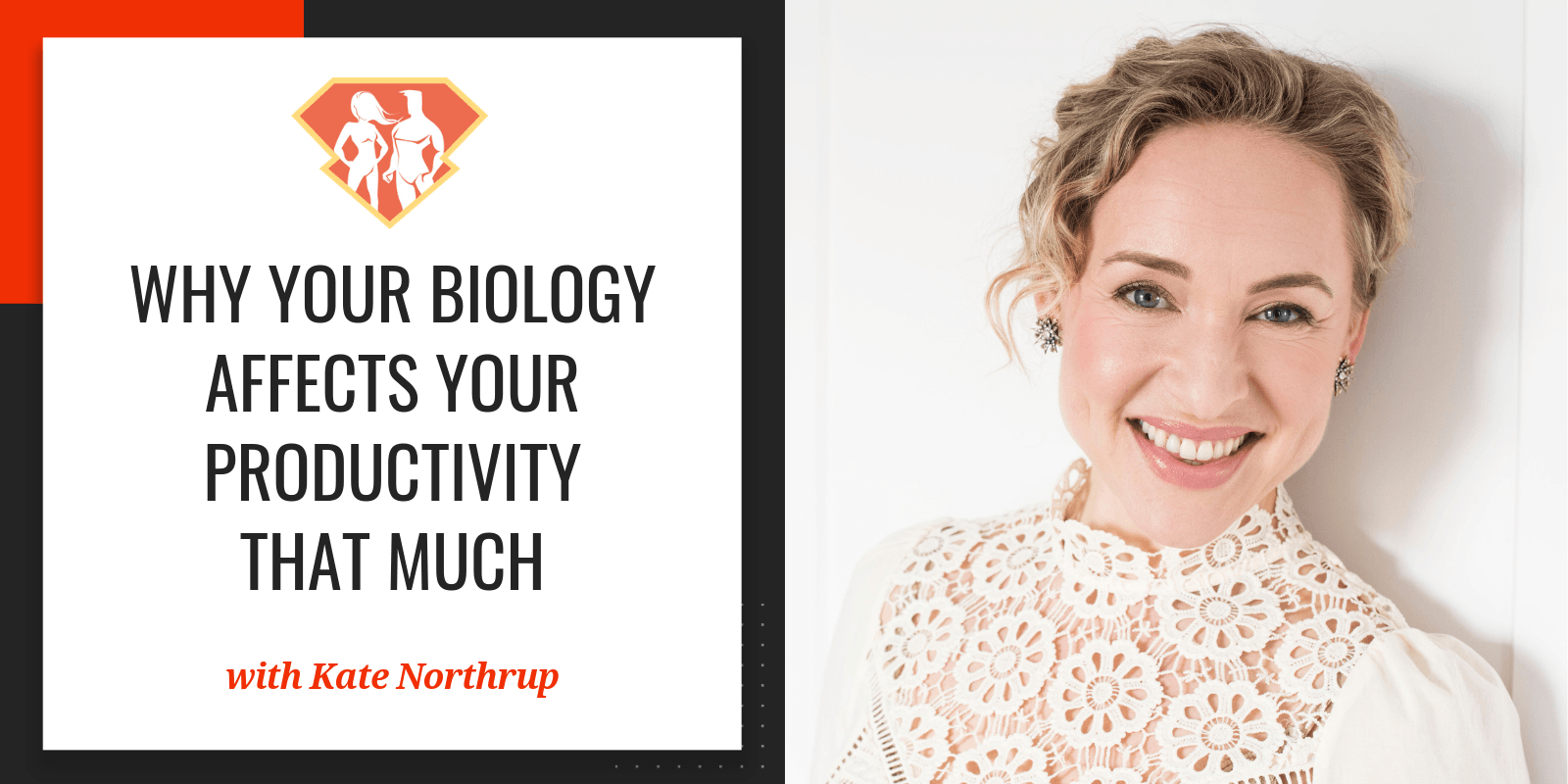 Tags:
Biohacking
,
Happiness
,
Health
,
Inspiration
,
Lifestyle Design
,
Money
,
Performance
,
Podcast
,
Productivity
"Body first, business second."
— Kate Northrup
Greetings, SuperFriends!
Today we are joined by Kate Northrup. Kate is an author, an entrepreneur, a mom, and much much more. She specializes in a couple of different areas that I am really passionate about, including money and why we should use it in intelligent and conscientious ways to actually make our lives and the lives of those we love better, and also including one of my most favorite topics, productivity.
Kate recently published an all-new book in addition to her first best-selling book, Money, A Love Story. Her new book is about the cycles in which we can become more productive at specific things during specific periods in the month. I have to say that her method is tailored more towards women who have a cycle, but it is actually very interesting to anyone listening, not just because we all have women in our lives, but also because it turns out that even men have these kinds of cycles and can be more effective at different things at different times in the month.
I really enjoyed the conversation, I learned a lot, and we talked about so much more than just those few things. Please enjoy!
-Jonathan Levi
In this episode, we discuss:
Who is Kate Northrup, what does she do, and how did she get here? [4:00]
How did Kate get into helping women around money in the first place? [6:45]
Kate Northrup's view on money and finances [8:50]
What does money mean in Kate's personal life? [11:50]
A piece of homework on the topic of money by Kate [15:45]
Why Kate's take on productivity is different from what you are used to [17:55]
The four cycles within a month [20:00]
Apps that can help you keep track of these cycles [24:15]
How these cycles appear in men [26:00]
How to work based on your cycles [27:25]
Taking a break when you are tired [29:30]
What are some other things Kate does to keep herself productive? [31:00]
A quick conversation on Yoga Nidra [35:00]
What are some other skills, hacks, or routines that help Kate perform at a high level? [38:10]
What is one product or service that Kate can't live without? [42:25]
What are some books that have impacted Kate's life? [44:00]
A few words on Kate Northrup's new book [45:00]
Resources Mentioned in This Episode:
Favorite Quotes from Kate Northrup:
"Money allows us to have choices, and having choices brings back happiness."
"It takes longer to finish something than it does to start it."
"Take a freaking break when you are tired!"