Deeply Understanding The Chemical Side Of Our Brains W/ Roy Krebs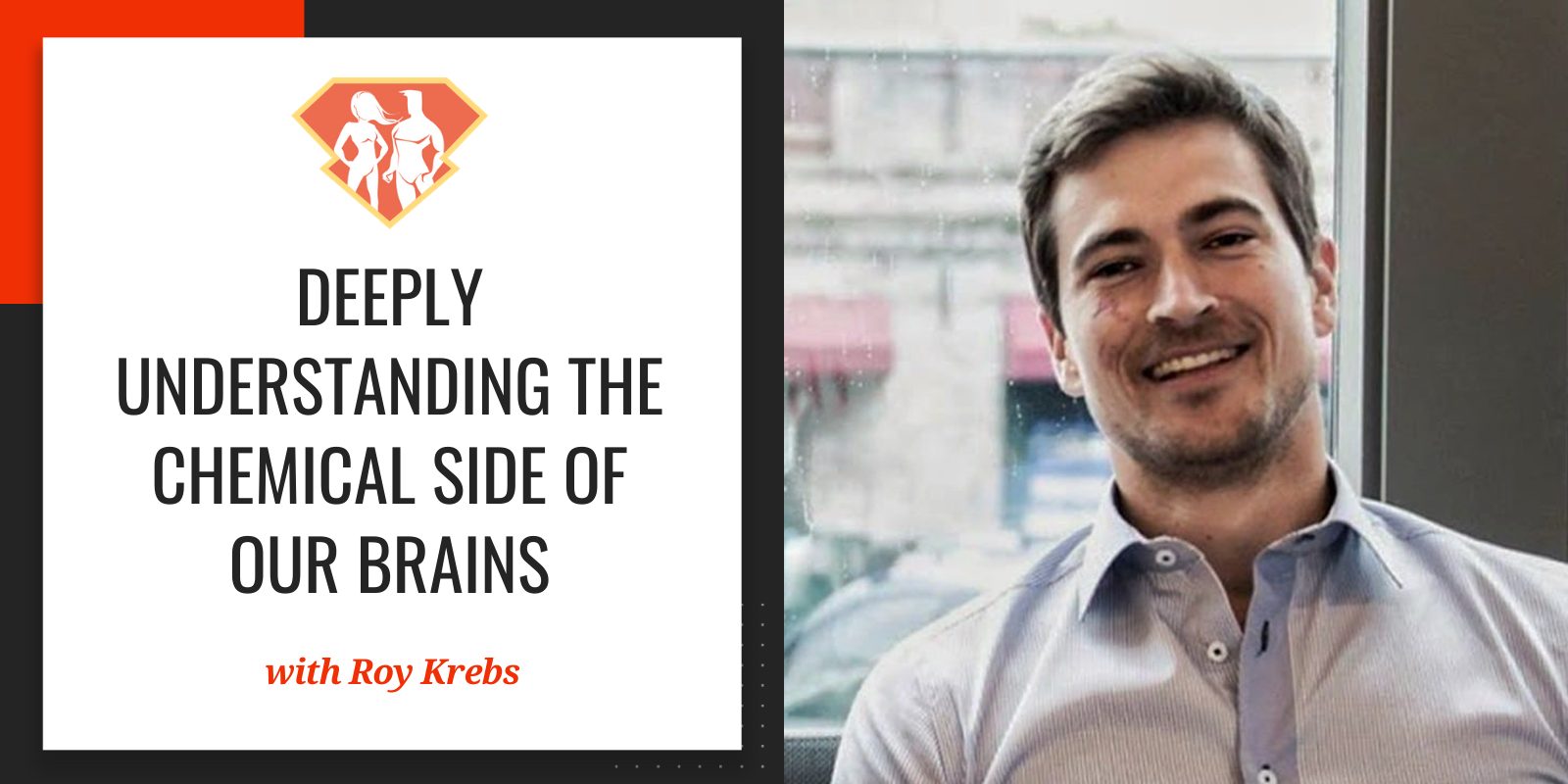 Tags:
Biohacking
,
Health
,
Neuroscience
,
Nootropics
,
Performance
,
Podcast
,
Supplementation
,
Supplements
"In every problem, there is an opportunity."
— Roy Krebs
Greetings, SuperFriends!
Today we are joined by Roy Krebs. Roy is the co-founder and CEO of NaturalStacks, an Open Source supplement company that helps consumers improve mood, memory, and focus through targeted brain health products. Together with his team at NaturalStacks, Roy is on a mission to build a billion better brains – you can, therefore, imagine that he and I completely mind-melded.
In this conversation, I wanted to discuss and suck out some of the knowledge that Roy and his team have developed doing so much research around brain performance, which as you all know is something I am deeply passionate about. I wanted to learn about the ways that the brain works that I don't know about, like emotions, moods, and chemical balances, and I wanted to learn more about how we can influence those and optimize the performance of our brains on a chemical level.
I've spent so much time talking about the technique and the habit level, things like sleep and nutrition, but I wanted to discover how we can actually use supplementation and compounds to improve the performance of our brain and improve our mood, our attitude, and our outlook.
I have to say that I actually learned a ton in this episode, which is not an easy thing to happen when it comes to teaching me new things about how the brain works. I really enjoyed the episode, and I know you will too – enjoy!
-Jonathan Levi
In this episode, we discuss:
Who is Roy Krebs, what does he do, and how did he get here? [3:20]
What are the different compounds that exist that can improve our brain's performance? [8:20]
The power of the four neurotransmitters [13:00]
Going deeper into compounds and how they affect our brain and body [17:10]
How to know what the right substances for you are [22:35]
How is Roy Krebs designing his own supplementation? [26:20]
Talking about how some of NaturalStacks compounds have come to exist [30:40]
What does Roy have to say about magnesium? [37:20]
Talking with Roy about sleep [42:10]
Where can you learn more about Roy Krebs? [45:30]
Roy Krebs' final takeaway message [47:15]
Resources Mentioned in This Episode:
Favorite Quotes from Roy Krebs:
"The brain is a really complex organ."
"There is not just one supplement or one drug that is going to take care of everything."
"You can improve your situation by improving your mindset and your mood."
"Memories are created when you are experiencing novelty."