Mark Victor Hansen On Writing, Entrepreneurship, And The Power Of Questions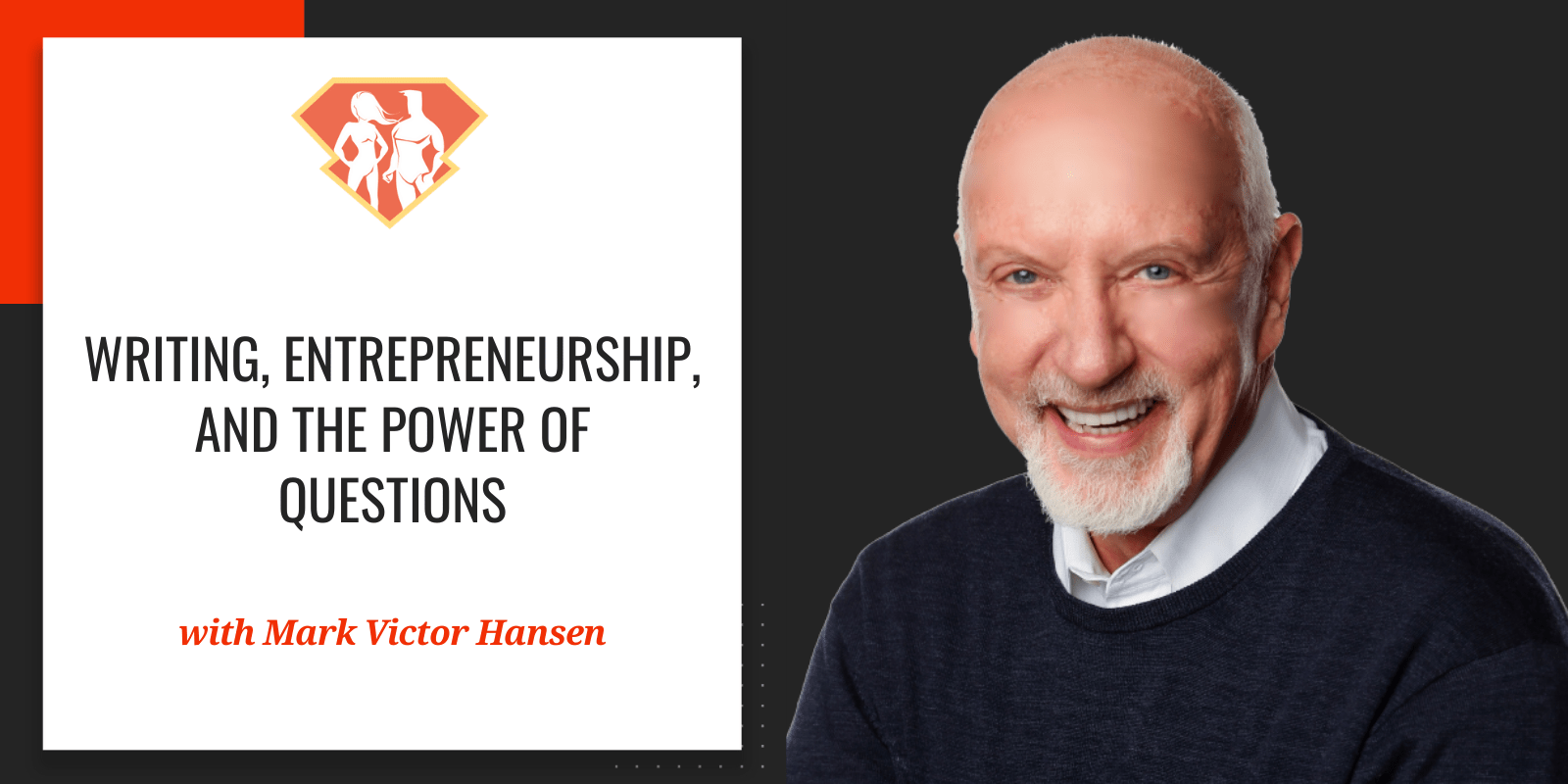 Tags:
Entrepreneurship
,
Inspiration
,
Learning
,
Lifestyle
,
Mindset
,
Motivation
,
Performance
,
Podcast
,
Success
,
Tenacity
"If you get the principle of asking you can fulfill your destiny."
— Mark Victor Hansen
Greetings, SuperFriends!
Welcome to a very special episode of the show! Today we are joined by Mark Victor Hansen. Mark has sold over 500 million books. He's best known as the co-author of the Chicken Soup for the Soul series, but he actually has written over 309 books, and is known for his endearing and charismatic style. You've probably also heard of some of his other books including The One Minute Millionaire.
Mark is known for having spoken to over 6000 audiences worldwide on a wide variety of topics, and he actually studied directly under Buckminster Fuller, one of Einstein's greatest students. He has a lifetime of entrepreneurial success, alternative energy pursuits, and more. I do encourage you to check out his list of 309 books, as well as his appearances on Oprah, CNN, The Today Show, Time Magazine, USA Today, the New York Times, and much, much more.
In other words, Mark is probably one of the most SuperHuman authors on the planet, and in this episode, I wanted to learn not only how that is possible, and how he has achieved so much, but also what are the mindsets, the tools, the tactics, and techniques that have allowed him to do so much. In addition to that, I wanted to learn what his message was for all of you, during these admittedly challenging times.
The conversation was absolutely fascinating, and it veers more on the side of entrepreneurship that we usually go. But I think that's what people need to hear right now, in these challenging economic times, so I know you're going to enjoy this episode as much as I did!
-Jonathan Levi
In this episode, we discuss:
Who is Mark Victor Hansen, what does he do, and how did he get here? [4:15]
How did Mark get into books and writing? [7:45]
The inside story on how Mark fell in love with writing [12:20]
The first steps that Mark took after high school [14:30]
How (and why) does Mark write 12 books at the same time? [19:25]
A conversation on accelerated learning [25:00]
The power of asking [29:30]
The future of most jobs, and how to distinguish yourself [33:00]
The principle behind Ask! [36:15]
The balance of attraction and action [38:45]
What are some other hacks that Mark is using to perform at a SuperHuman level? [44:00]
Where can you learn more about Mark Victor Hansen? [50:40]
Mark Victor Hansen's final takeaway message [53:10]
Resources Mentioned in This Episode:
Favorite Quotes from Mark Victor Hansen:
"When you wake up your mind, you wake up your life."
"The size of your question determines the size of your result."