How To Develop Confidence, Self Esteem, & Healthy Relationships w/ Justin Stenstrom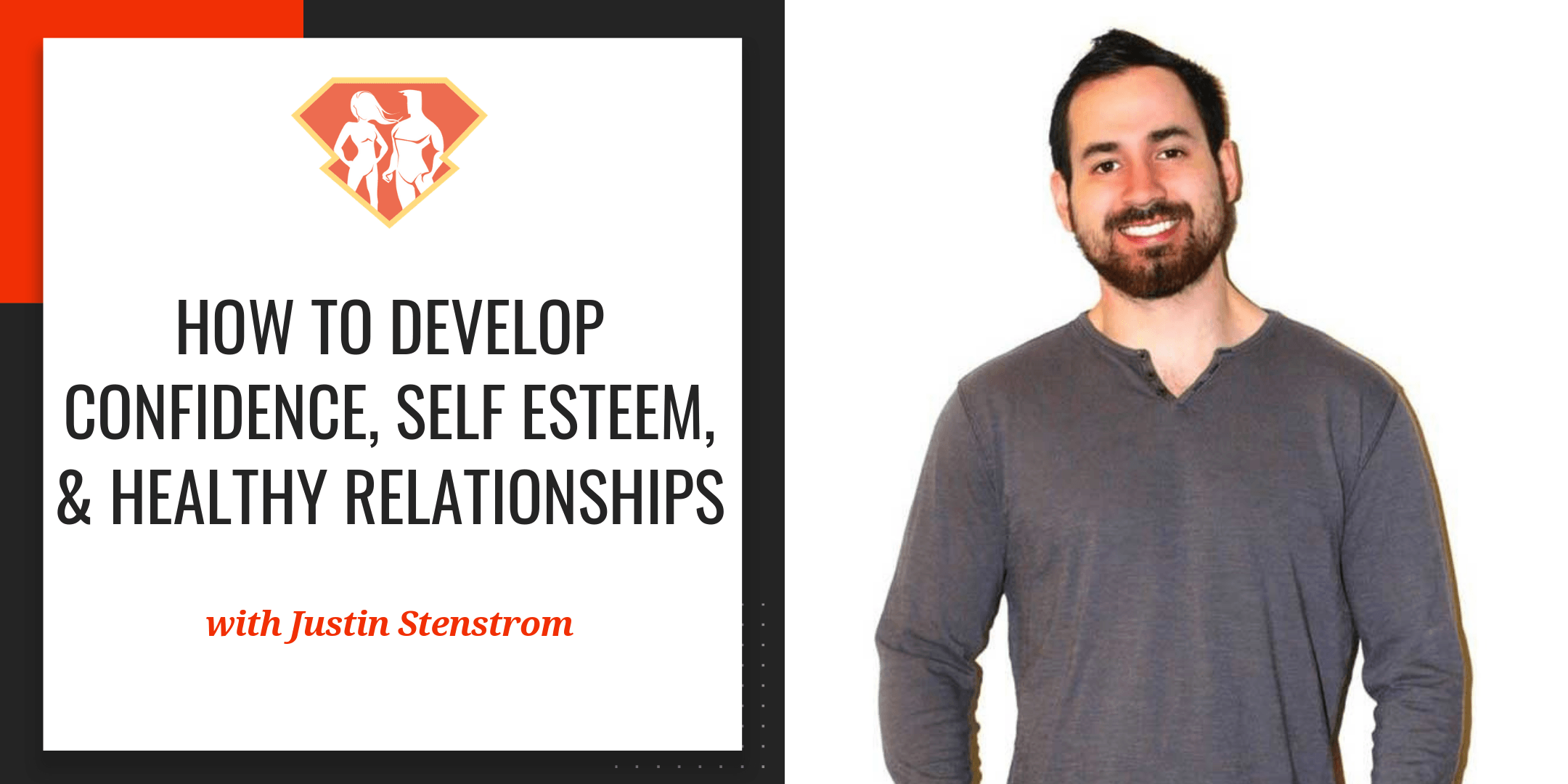 Tags:
Anxiety
,
Confidence
,
Depression
,
Persistence
,
Self Esteem
"Everybody has confidence. Everyone has it within them to be confident in any situation. It's just a matter of bringing that forth."
— Justin Stenstrom
Greetings, SuperFriends!
This week we are joined by Justin Stenstrom, a nationally acclaimed life coach, author, entrepreneur, and speaker. Justin is the founder of EliteManMagazine.com, host of the Elite Man Podcast, and the author of the book Giving Shy Guys Game. Justin's mission is to empower modern men to be their absolute best selves – a mission which we share – though the episode has appeal to both men AND women.
Throughout this episode, we talk about confidence, self esteem, fear, relationships, and much, much more. You'll clearly see that years of interviewing, writing, reading, and learning has turned Justin into a jack of all trades when it comes to personal development, and so what's really nice about this episode is that it hits the high notes of a TON of different areas of life. I think you'll really going to enjoy it and learn a lot!
In this episode, we discuss:
How Justin Stenstrom went from depression and anxiety to becoming a self-help expert
What were the factors behind Justin's depression?
The step-by-step process that Justin Stenstrom used to overcome anxiety and depression
What's Justin's "superpower?"
How can you build confidence and self esteem in an authentic, balanced way?
Where does fear fit into the picture, and how exactly can you overcome it?
What are the most critical things that hold people back from being their best selves?
Making life whatever you want it to be – regardless of social norms
What are the 10 signs of a healthy relationship?
What's the absolute biggest challenge in a healthy relationship?
What skills, routines, or habits does Justin Stenstrom do regularly to improve his performance?
The biggest challenge Justin is facing right now, and how he's planning to overcome it
What is the #1 biggest takeaway Justin Stenstrom would like you to remember from this episode?
Resources Mentioned in This Episode:
Favorite Quotes from Justin Stenstrom:
"I've been successful so far, up until this point, because of the persistence that I have."
"You have an open book of stories that you write into… That book hasn't been written yet, but a lot of people have the mindset like it has."
"There is a solution to any problem that you're having."