Dr. Andrew Newberg On The Neuroscience & Philosophy Of Human Consciousness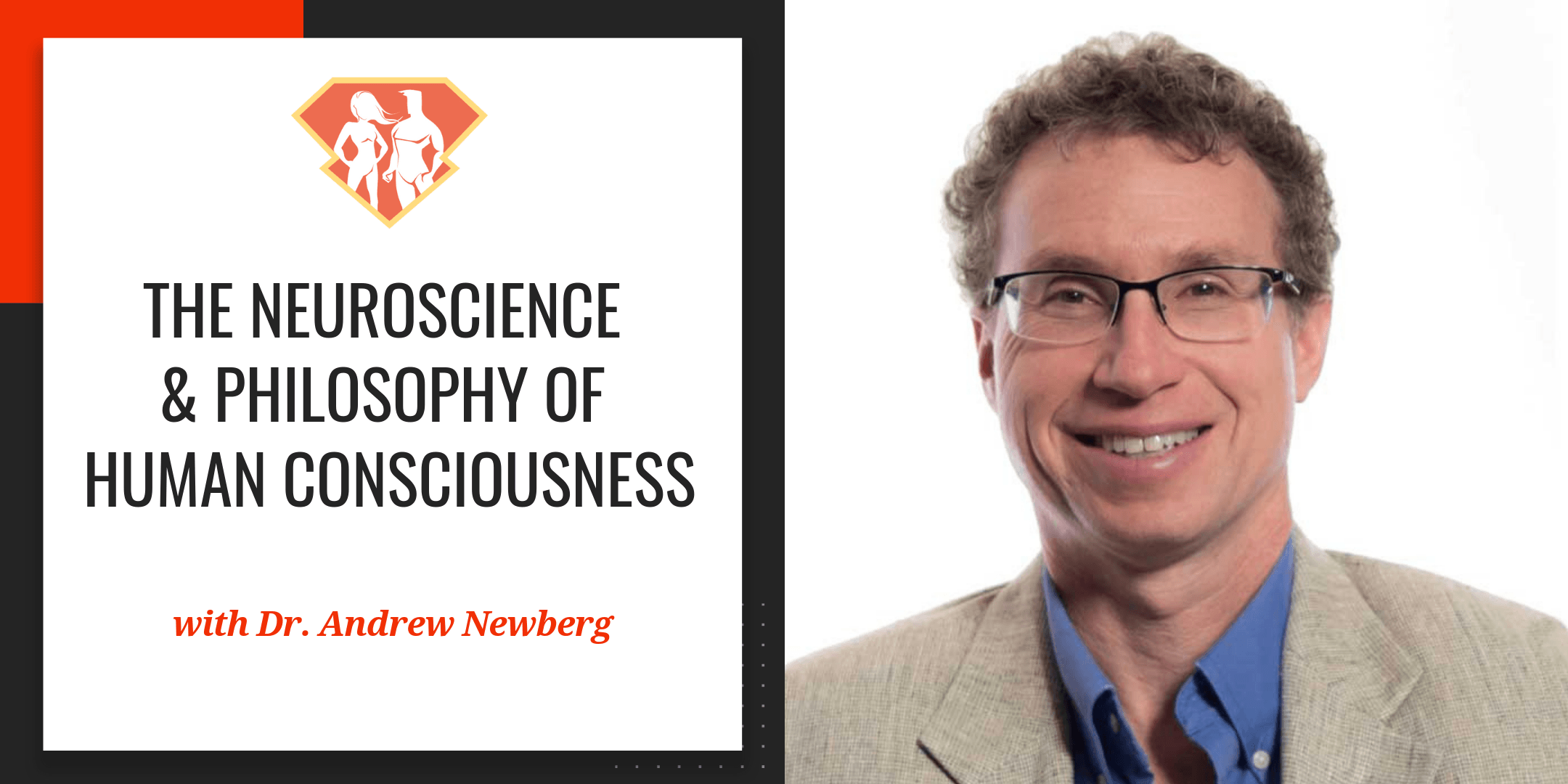 Tags:
Consciousness
,
Neuroscience
,
Spirituality
"I don't know if we can ever truly know what human consciousness is, because we are
inside
of it."
— Andrew Newberg
Greetings, SuperFriends!
Today we're joined by Dr. Andrew Newberg, co-author of How God Changes Your Brain and How Enlightenment Changes Your Brain. If those two titles are familiar, it's because Andrew's co-author, Mark Robert Waldman, has been on the show before. Dr. Newberg is a neuroscientist and Director of Research at the Markus Institute of Integrative Health at Thomas Jefferson University Hospital, as well as Adjunct professor of Religious studies and Associate Professor of Radiology at the University of Pennsylvania school of medicine. You've probably seen him in Newsweek, the LA Times, and more, or seen the byproduct's of his work, including The Mystical Mind, Why God Won't Go Away, and Why We Believe What We Believe.
My goal with this interview was to get a better understanding not just of neuroscience, but also to understand how it is influenced by our spiritual beliefs and practices.
In this episode, we talk about all things neuroscience, and go deeper than we did with Mark Robert Waldman into the cognitive benefits of implementing a spiritual or mindfulness practice.
We do take a while to get into the practical and hands-on stuff, but I think you'll get a LOT out of the surrounding discussion. I learned a lot of interesting things about the brain, but also about the state of neuroscience, what we know about the brain, and some of the challenges facing the scientific field as a whole. Overall, I'm quite sure you'll enjoy the conversation, and that it will provide you with lots of useful and actionable information!
In this episode, we discuss:
Who's Andrew Newberg, and how did he get to where he is at the intersection of theology and science?
What is Andrew Newberg's take on consciousness and reality?
Where does Dr. Andrew Newberg lean? Spiritual or Scientific? Philosophical or Theological
What are the biggest surprises that Dr. Newberg has discovered in 30 years of researching the brain?
How much do we actually know about our own brains? How much do we have left to go?
How are the brains of people with religious and spiritual practices different or the same?
A discussion about the frontal cortex, how it works, and what it does
What are Dr. Andrew Newberg's take on psychedelics?
What types of things can you do today to maintain cognitive and emotional health?
Where can you learn more about Dr. Andrew Newberg and get connected with him?
What's the #1 biggest takeaway from today's episode?
Resources Mentioned in This Episode:
Favorite Quotes from Andrew Newberg:
"I was always interested in what I refer to as the big questions: How do we understand reality? How do we as humans understand ourselves and the nature of the universe itself."
"If we're all looking at the same world, we should all be coming away with the same conclusions, and clearly we're not."
"As far as we can tell, psychedelic experiences can be every bit if not more powerful than the more 'naturally occurring' experiences."
"Every person's path is really a unique path, and we have to help them down that path to figure out what works best for them."