Gabriel Wyner on Learning Languages & Becoming Fluent Faster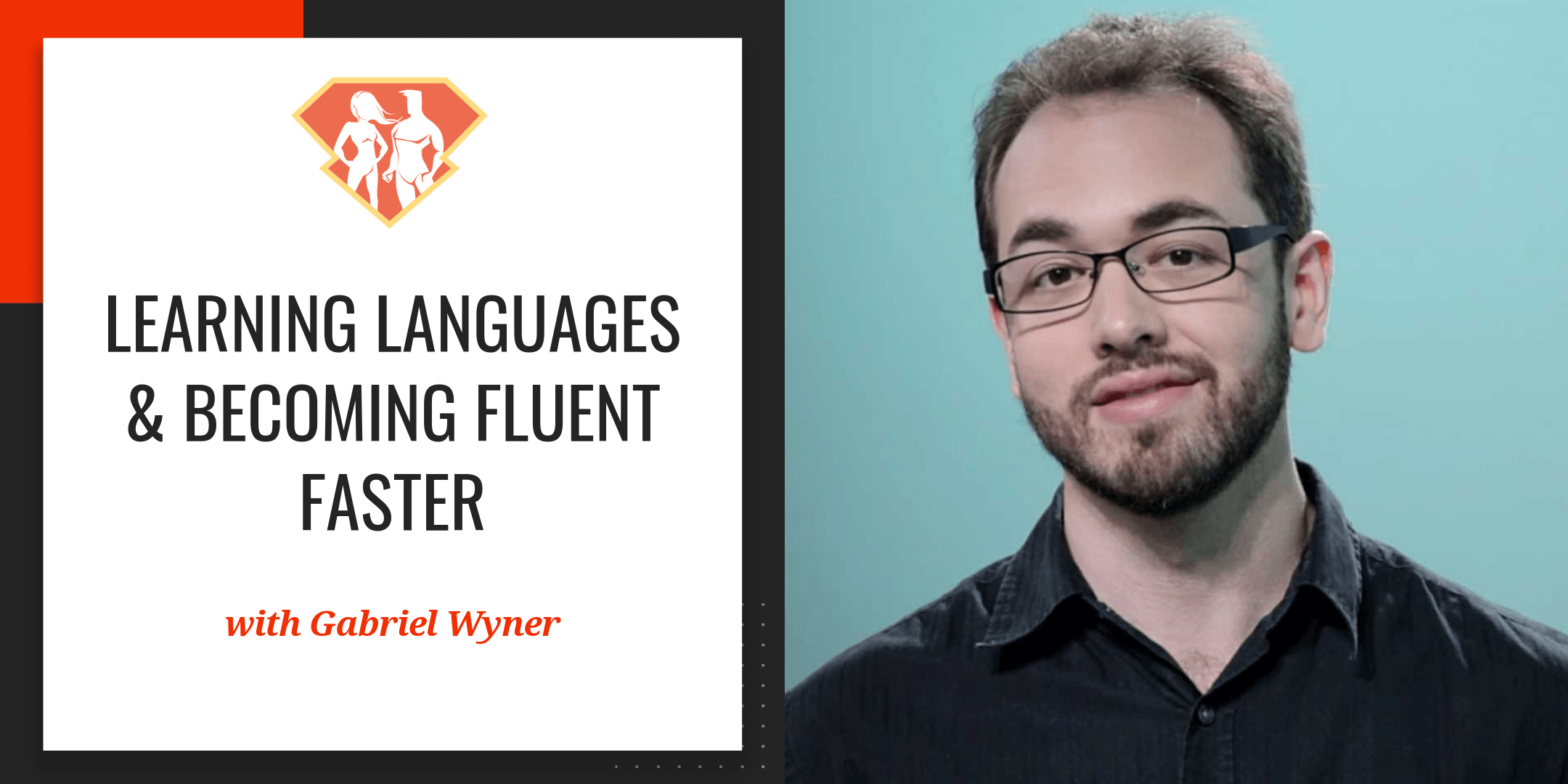 Tags:
Language Learning
,
Learning
,
Memory
,
Podcast
"Knowing translations is absolutely NOT helpful. It's the opposite!"
— Gabriel Wyner
Greetings, SuperFriends, and welcome to this week's show!
Today, we have a special treat for you, especially if you enjoyed our episode with language learning expert Benny Lewis. Today's guest is the guru I turn to when I have difficult language learning questions. His book, Fluent Forever, completely changed the way I approach learning a language, and his extremely detailed, in-depth blog on the subject was an invaluable resource to me when I was learning to use some of the tools that have become so central in my learning toolkit. He also has tons of incredible products, from pronunciation guides, to comprehensive word lists ranked in order of importance, and much, much more.
If you've ever wanted to learn a language – or 4 – and want to do it in months rather than years, keep listening.
In this episode, we geek out pretty hard on the nitty gritty techniques to hack language learning. From how to learn vocabulary, to what words to learn, to hacking grammar, and much much more. …. we geek out on Russian, using it as an example of a really difficult language to learn… and because as you guys know it's a passion of mine. This was a really enjoyable conversation and I think you'll see just how much my guest and I see eye to eye on so many things.
In this episode, we discuss:
Who is Gabriel Wyner, what does he do, and why am I such a big fan of his?
A short explanation (and then some more explanation) of how Russian grammar works
How did Gabriel Wyner go from a hobbyist to a bestselling author, blogger, and entrepreneur
What languages does Gabriel speak, and at which levels?
How exactly does Gabriel's methodology work?
Are kids better or worse at learning languages than adults – and why is this important?
What is the #1 golden rule of Gabriel's method, that he never violates?
How does Gabriel recommend learning grammar?
Where did Gabriel Wyner learn the neuroscience behind what he teaches?
How do you learn grammar – even difficult grammar – much more fluidly?
What are frequency lists, and why are they so powerful?
The different numbers of words that you'll need for different languages
Resources Mentioned in This Episode:
Favorite Quotes from Gabriel Wyner:
"I developed a system for learning languages really, really fast. It sort of blew me away as to how well it did."
"Language learning is like learning anything else. It's a memory burden."
"Ultimately, grammar is the thing that let's you tell a story."
"Knowing translations is absolutely NOT helpful. It's the opposite!"