How To Construct And Utilize Your SuperHuman Alter-Ego W/ Todd Herman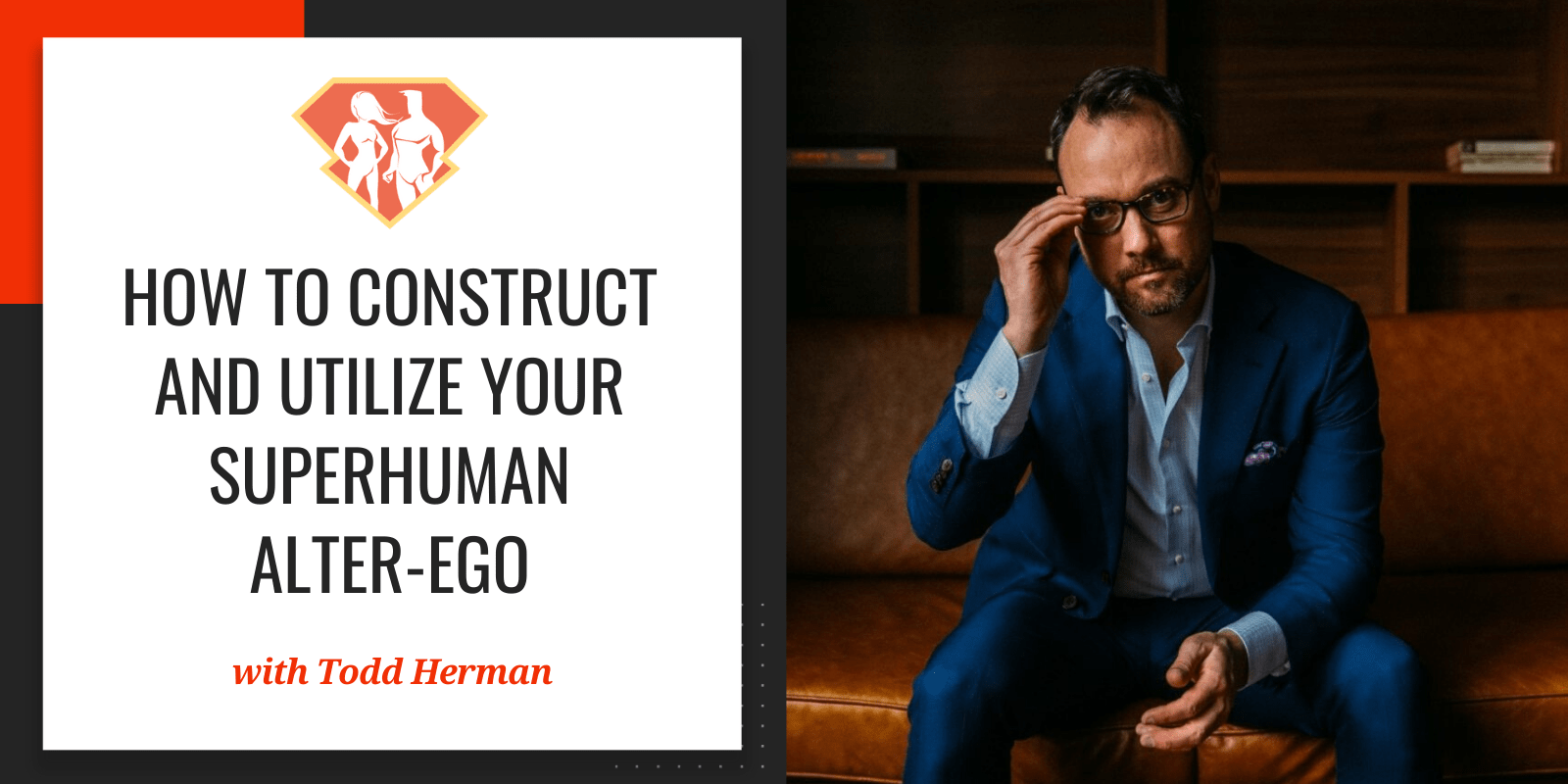 Tags:
Goals
,
Inspiration
,
Memory Palaces
,
Mindset
,
Motivation
,
Neuroscience
,
Performance
,
Podcast
,
Success
"Everything you need already exists within you."
— Todd Herman
Greetings, SuperFriends!
This week we are joined by Todd Herman. I have to say that this is one of the best episodes I remember recording in a very long time.
Todd Herman is a performance coach and mental game strategist for ambitious entrepreneurs, athletes, and leaders who want to achieve wildly outrageous goals. He's helped clients reach the Olympic podium, build multimillion-dollar companies, and establish brands that have become internationally known.
But he's best known not for his sports training and coaching, but for his bestselling book The Alter Ego Effect: The Power of Secret Identities to Transform Your Life. He lives in New York City with his wife and three young children, and is currently the world's worst ukulele player – his words, not mine!
This episode was incredible, mind-blowing, insane. In it, we talk about a fascinating concept that you can use to get yourself at a higher performance level, and that is the Alter Ego effect. We talk about Todd's intense story of getting to where he is, the trauma and abuse that got him there, which he shares very openly, and he explains how he went from A to B in a linear fashion.
As I've already said multiple times, this is a fascinating episode, which I'm sure you will enjoy!
-Jonathan Levi
In this episode, we discuss:
Who is Todd Herman, what does he do, and how did he get here? [3:30]
Handling suicide thoughts and vulnerability [9:00]
How did Todd Herman learn all that allowed him to do what he does today? [13:00]
Authenticity and vulnerability [19:30]
What is The Alter-Ego Effect? [23:15]
Is having multiple alter-egos possible? [31:10]
What does building an alter ego look like? [39:00]
Getting into flow state [56:20]
Where can you learn more about Todd Herman? [1:02:20]
Todd Herman's final takeaway message [1:03:15]
Resources Mentioned in This Episode:
Favorite Quotes from Todd Herman:
"Shame and guilt drive a lot of humans' behavior."
"Words can trap people."
"The greatest enemy to achievement is always the self."