How to Place Yourself Among The World's Most Successful People w/ Jared Kleinert, 21 Year Old Entrepreneur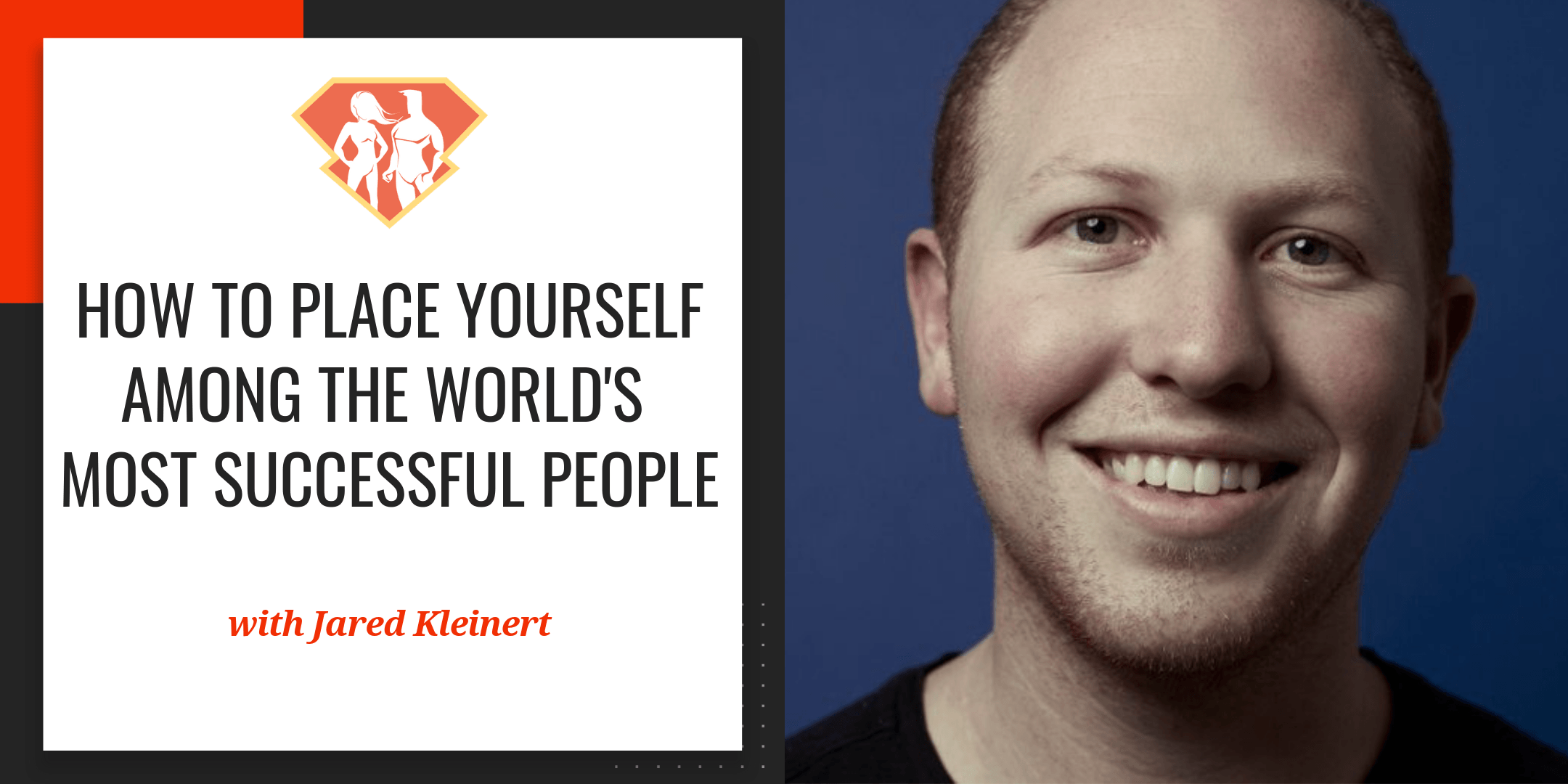 Tags:
Business
,
Entrepreneurship
,
Networking
,
Podcast
"Give yourself a chance to have exponential impact by going against the grain."
— Jared Kleinert
Greetings, SuperFriends, and welcome to today's show.
Today, we're joined by Jared Kleinert – a 21 year old entrepreneur and author best known for his bestselling book, 2 Billion Under 20, and more recently, 3 Billion Under 30.
Starting out at a very young age, Jared has built one of the world's most valuable networks, and regularly rubs elbows with some of the world's most influential people – and in doing so, has become quite the influencer himself. You've probably seen Jared on TED.com, Forbes, and more… Pretty impressive!
The goal of this interview was to understand just how Jared has achieved so much success at such a young age, but also, to see what tips he can share with us from his time with the world's top thought leaders, entrepreneurs, artists, and more.
Throughout the episode, we talk about a LOT… we talk about relationship building skills, networking, craaaazy stories that come from Jared's network, what he's learned from some of the world's top performers, how he learned what he learned and got to where he is, and much, much more. It was so inspiring to talk to Jared and see what he's been able to do at such a young age, and I think you're going to learn a lot from him – I certainly did!
In this episode, we discuss:
Who is Jared Kleinert? How did he become an entrepreneur?
What huge entrepreneurial mistake did Jared Kleinert make at the age of 15?
What are the 5 "branches" of success, according to Jared?
A discussion of freedom, and what it's really worth
What are the most amazing stories and situations that Jared has found himself in?
What is the "zone of genius" and what is Jared's?
What do "superconnectors" like Jared do differently from the rest of us?
Can we really beat "Dunbar's Number?"
How did Jared Kleinert learn such incredible social skills?
Can anyone learn these skills? Even if they're introverted?
What 3 steps to success has Jared Kleinert learned from interviewing so many of the world's outliers?
How did Jared write his books? How did he reach such famous and successful people?
What's the difference between Jared's first book and this new book?
What would be the #1 message Jared Kleinert hopes you'll remember?
Resources Mentioned in This Episode:
Favorite Quotes from Jared Kleinert:
"Over time, I picked up the idea that success wasn't just money."
"I had to give up a lot of the 'good' to work on the 'great.'"
"It's not just about the 5 people you spend the most amount of time with, but also the 500 you spend the most time with online."
"You don't get those experiences by actively seeking them…"
"The default is just, like, being a good person."
"It started, and continues to evolve, with just a lot of mistake making."
"If you find yourself the right events, then you don't have to pick between the people in the room."
"If you want to be able to have impact on other people, you are going to need to have your own distribution network."
"We need people to become subject-matter experts and passionate unlike ever before, because we have these increasingly difficult problems to solve."