Luis Congdon on Building Healthy Relationships That Help You Grow & Thrive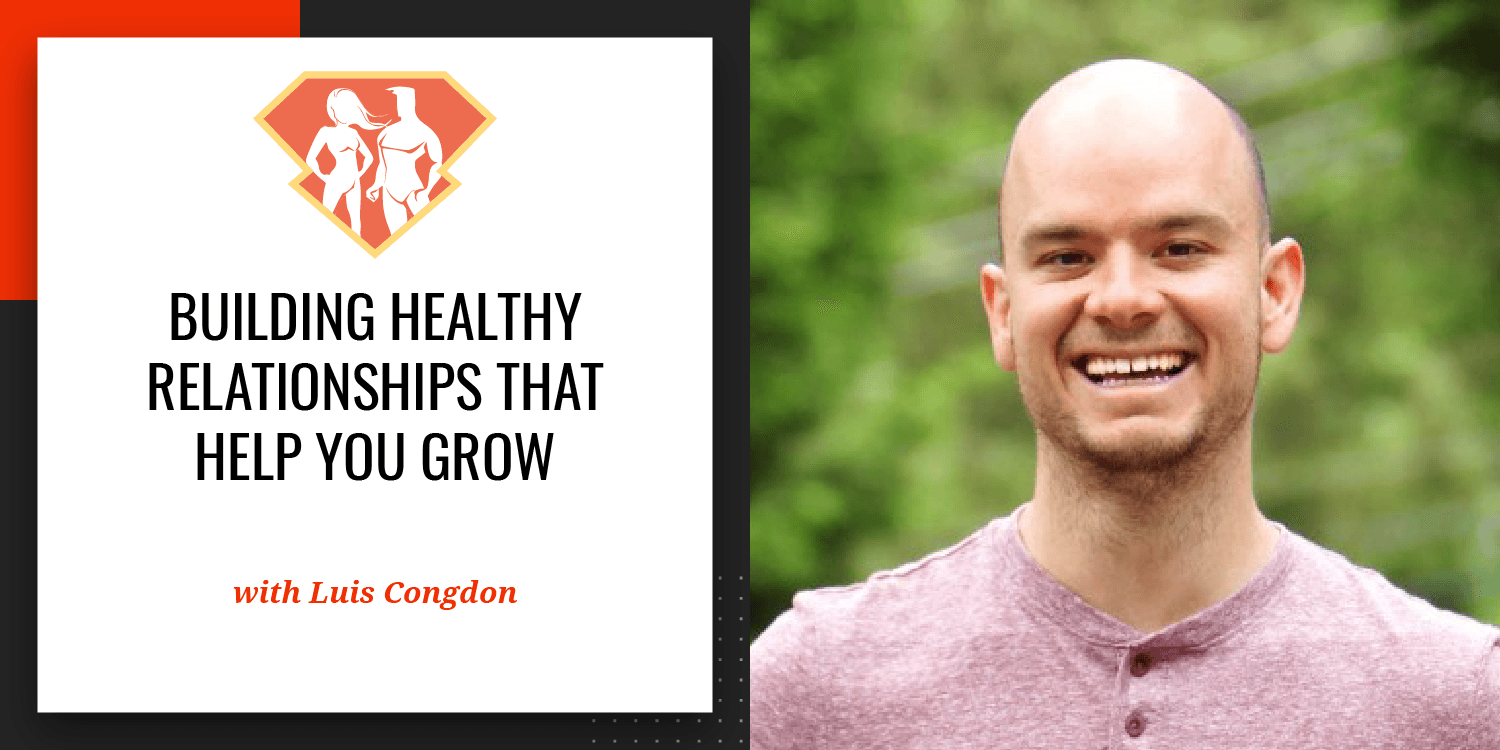 Tags:
Love
,
People Skills
,
Relationships
"If I am the creator of my life, then I can also create an amazing relationship.'"
— Luis Congdon
This episode is brought to you by Audible. Please take a moment to sign up for a free 1 month trial at audibletrial.com/superhuman.
Today, we're going to be talking about the art and science of building strong relationships. Now, your first inclination may be to think that there's nothing "superhuman" about mastering relationships – but I would have to disagree. After all, the aim of "becoming superhuman" is to be a well-rounded, grounded individual pursuing excellence in every aspect of his or her life. Furthermore, if you consider that many of the world's most successful and developed people attribute their success to strong relationships and support systems, it's clearly a worthwhile endeavor to excel at building and maintaining them.
My guest for this episode is Luis Congdon, an expert in helping people form strong and lasting relationships. In this episode, we learn some very personal stories from Luis, who explains how he pulled himself up from a very difficult upbringing and a broken home in drug-torn Medellin, Colombia, and spent years training himself and contributing to the nation's largest ever study on what makes human relationships work. Through his website and podcast, Lasting Love Connection, and through his popular retreats and seminars, Luis has helped thousands of couples reach better communication and understanding. He was gracious enough to share with us his deeply moving story, his thoughts on why a strong, healthy relationship is an essential part of becoming superhuman, as well as tons of really impactful and practical tips for achieving that type of relationship.
In this episode, we discuss:
Luis' path from a broken home, to a yogic ashram, to becoming an expert in healthy relationships
How interviewing for jobs he knew nothing about eventually yielded the perfect opportunity for Luis
How "The Law of Attraction" influenced Luis' very challenging path, and his thoughts on what it means
Positively re-imagining the past, and the importance of framing what has happened to us
The most impactful (and simple) behaviors for building a relationship successfully
The importance of the 7-to-1 ratio in relationships
How a healthy relationship can improve your immunity, health, happiness, and performance (!)
What is oxytocin, why is it so important, and can we really affect it with something as simple as a hug?
Can any relationship be made to work with the right skills? And if so, how?
How do we go about finding the right partner and knowing that they are right for us?
The idea that we are different people depending on whom we're in a relationship with
The "pickup artist" community, what works about it, and what doesn't
What does it mean to tell "the minute truth?"
What are the telltale signs of a healthy relationship?
How do we help our partner grow without eliciting negative feelings?
What books does Luis Congdon recommend?
Resources Mentioned in This Episode:
Favorite Quotes:
"One of the key things that we can learn by studying people by the hundreds or thousands is that success leaves clues."
"It's never really that much about the person that you're in a relationship [with]. It's about who you're being in that relationship."
"The tactics that you use to get in a relationship are going to be the same tactics you use to keep one."