We Talk Productivity, Self Awareness, and Discipline w/ Darius Foroux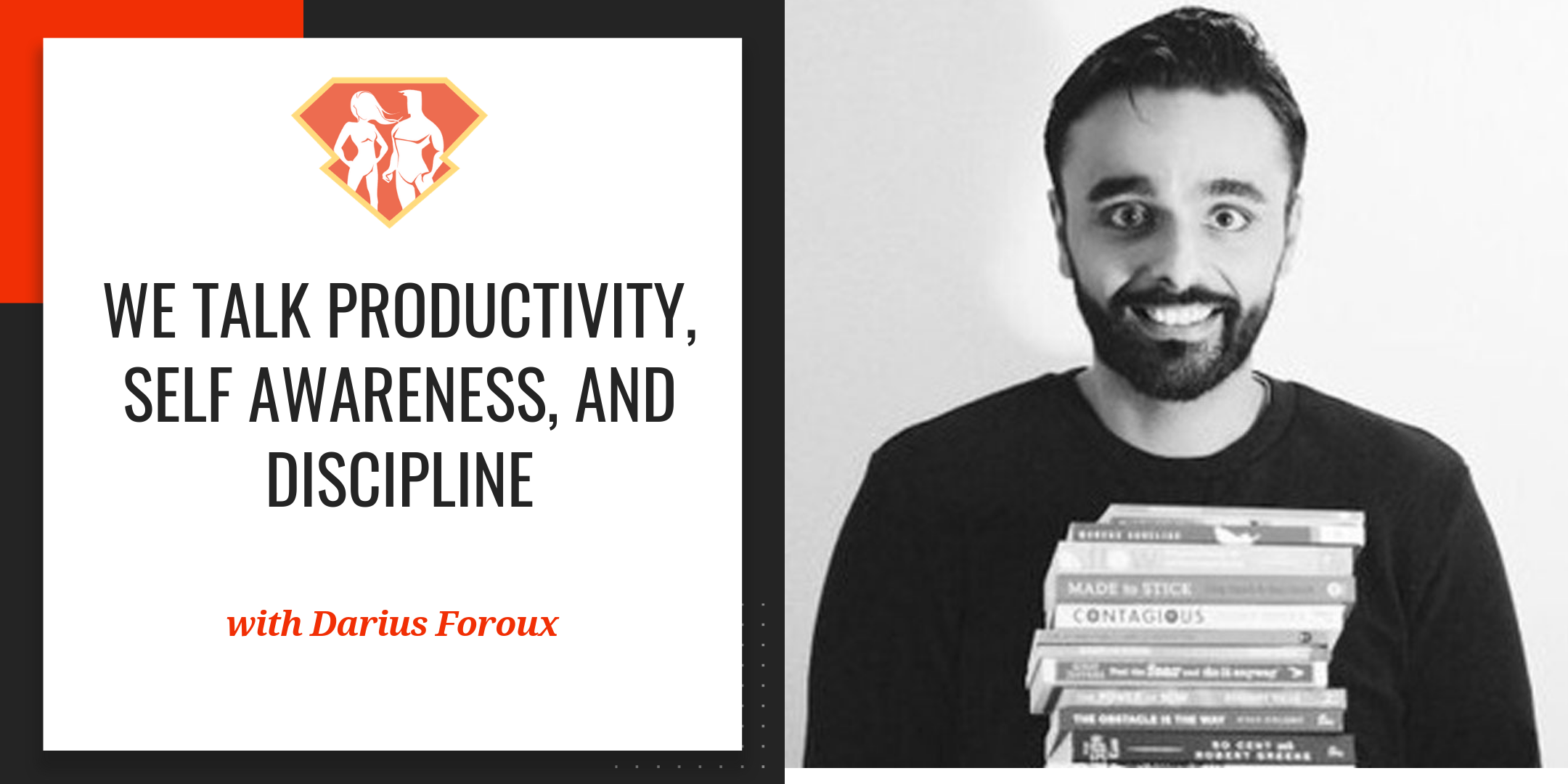 Tags:
Discipline
,
Motivation
,
Podcast
,
Productivity
,
Self Awareness
"To me, life is all about results."
— Darius Foroux
Greetings, SuperFriends, and welcome to this week's episode!
Today we are joined by Darius Foroux. He is a serial entrepreneur a blogger and the podcaster behind The Practical Podcast. You may have also heard of his book, Win Your Inner Battles, or his program, Procrastinate Zero, which is a high achievement training program, or his various blogs about productivity, life lessons, and various different ways to have more energy and motivation.
We originally heard about Darius from Hugo in Spain, so thank you for the recommendation! As you know, I love talking productivity and I'm a total productivity geek, and I'll take any opportunity I can to learn some new tips and tricks. In this episode, I definitely did that. We talk productivity, we talk tools, tips, strategies, and different ways that you can have more energy and get more done… And I don't think anyone out there would object to that.  I'm sure you guys will enjoy the episode!
In this episode, we discuss:
Who is Darius Foroux, what does he do, and why does he do it?
What was the first massive productivity hack that Darius Foroux learned & applied?
How does Darius Foroux apply things differently than other productivity experts?
How can we stop procrastinating and become "tougher" mentally?
What's one thing you can do today to see practical results?
A discussion of how exercise adds energy, rather than taking it away
How can you cultivate the all-important skill of self awareness?
What books, products, and services does Darius Foroux recommend
Productivity tips for your computer and phone
How does persuasion fit in to the productivity skill set?
What's the #1 biggest takeaway from this episode?
Resources Mentioned in This Episode:
Favorite Quotes from Darius Foroux:
"I believe that a productive life equals a useful life… To me, meaning comes when you get a lot of things done that matter to you… That's what I do."