The Future of Wearable Technology & Cybernetics with Double RFID Chip Implantee Amal Graafstra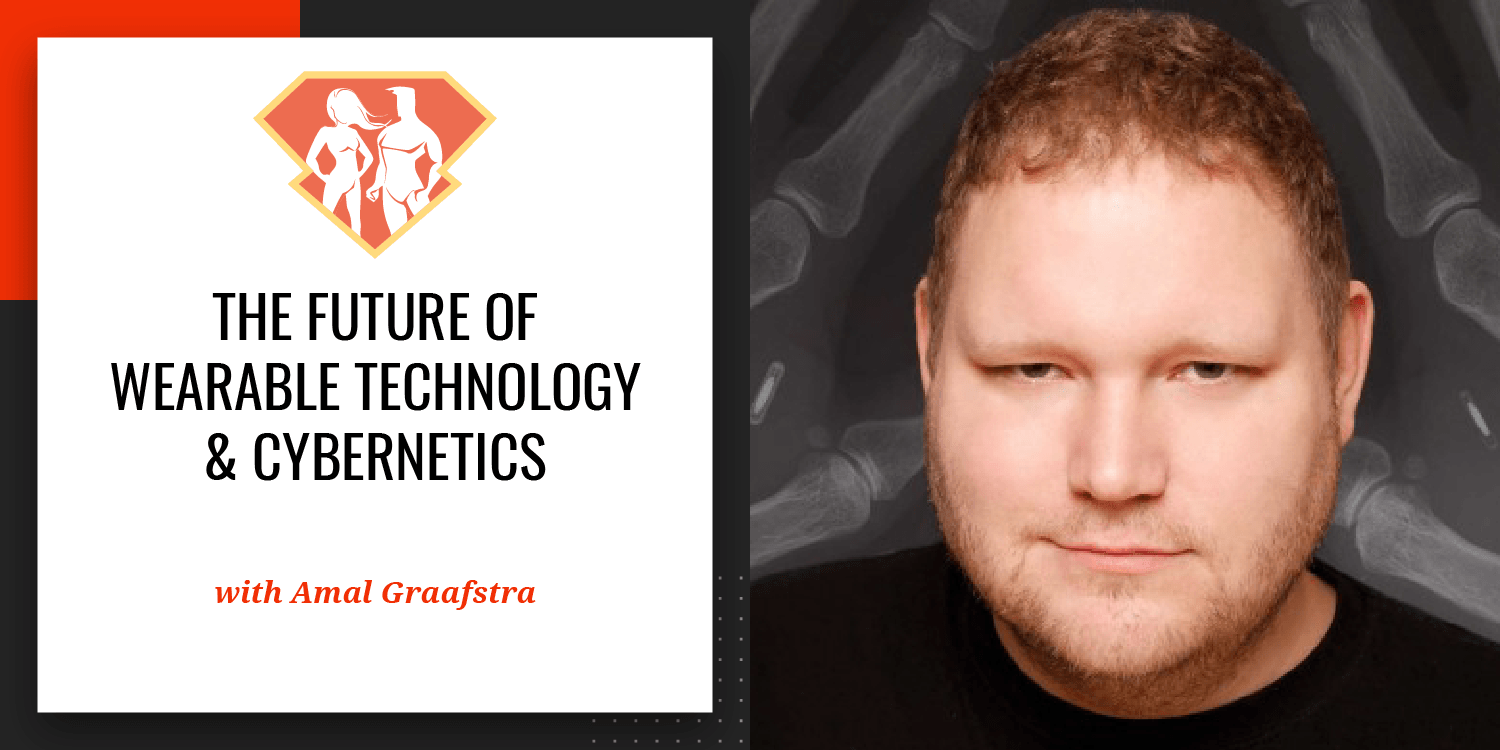 Tags:
Biohacking
,
Cybernetics
,
Implants
,
Podcast
,
Technology
"It's almost like getting a new organ that does something new."
— Amal Graafstra
Happy Tuesday, everyone! As you know, The SuperHuman Academy Podcast is a weekly show where we explore all different sorts of ways to improve your performance, whether it's mental, physical, or otherwise. Generally speaking, we talk about techniques, skills, and strategies. But what about devices? Far beyond today's nascent "wearable technology," our generation is likely going to be the one to witness what futurists call "The Singularity," or the idea that man and machine will become inextricably linked as cybernetic organisms. In fact, some experts say that cybernetics are the future of our evolution as a species. My guest this week would not only agree – he's proving it by example.
From having RFID chip devices implanted in his body as early as 2005, to speaking at TEDx on biohacking, wearable technology, and cybernetics, and authoring a book on RFID chip technology, Amal Graafstra is a thought leader in the subject. Beyond his superhuman implants, he also exhibits quite an impressive level of productivity and work output, running as many as 3 companies at once alongside all his many other projects. He even has a company that will sell you chips and implant kits to get this stuff done at a local piercing shop!
In the episode, we get the chance to discuss both the practical and the theoretical, diving into what life looks like with prosthetic security devices in your hands, as well as a discussion of the security benefits and the future of these types of technology. Though it's a bit different from our typical interviews, it's a really entertaining and fascinating exploration of the mindset of someone at the absolute cutting edge of a new leap forward in our evolution as a species. I just know you're going to love it!
In this episode, we discuss:
How do people react when they learn that Amal has RFID implants?
What lead Amal Graafstra towards experimenting with implanting RFID into the human body?
How RFID chip implantation compares to the other seemingly "secure" systems we use everyday
An explanation of RFID, NFC, Bluetooth, and other "tracking" technologies
What can you actually do with the latest generation of RFID implants?
What does it cost to have RFID chip technology implanted in your body?
Why does Amal Graafstra have a chip in each hand?
What is the impact on Amal's daily life?
What does Amal believe is next in our evolution as a species?
A discussion of the ethical dilemmas with prosthetics and body restoration vs. body augmentation
The role of cultural biases in how we view people who are different from ourselves
What is Amal working on now?
Are any major "wearable technology" or tech companies looking into implant technologies?
Thoughts on cybernetics and the future of in-body technologies
Resources Mentioned in This Episode:
Favorite Quotes from Amal Graafstra RFID Chip Implant Expert:
"By reducing that burden by 1/3 – I no longer carry keys when I walk out of the house – the idea that I can reduce my mental burden of what I have to manage in a day has been well worth it for me."
"The amount of risk that you take on by getting this [technology] implanted is extremely low."
"Getting an ear piercing is 8-10 times more risky."
"There are people that react negatively to this kind of technology, but they're really missing the point."
"We're going to face a time very soon where restorative medicine is going to be able to offer these devices that also augmentative… there are going to be a lot of [ethical] questions about that."
"I've shipped product to Google, Apple, Samsung, Polar… These things are obviously already being worked on by these companies."
Here's a TEDx Talk by Amal: Check it out!