Acupuncture, Taoism, & Eastern Medicine w/ David Orman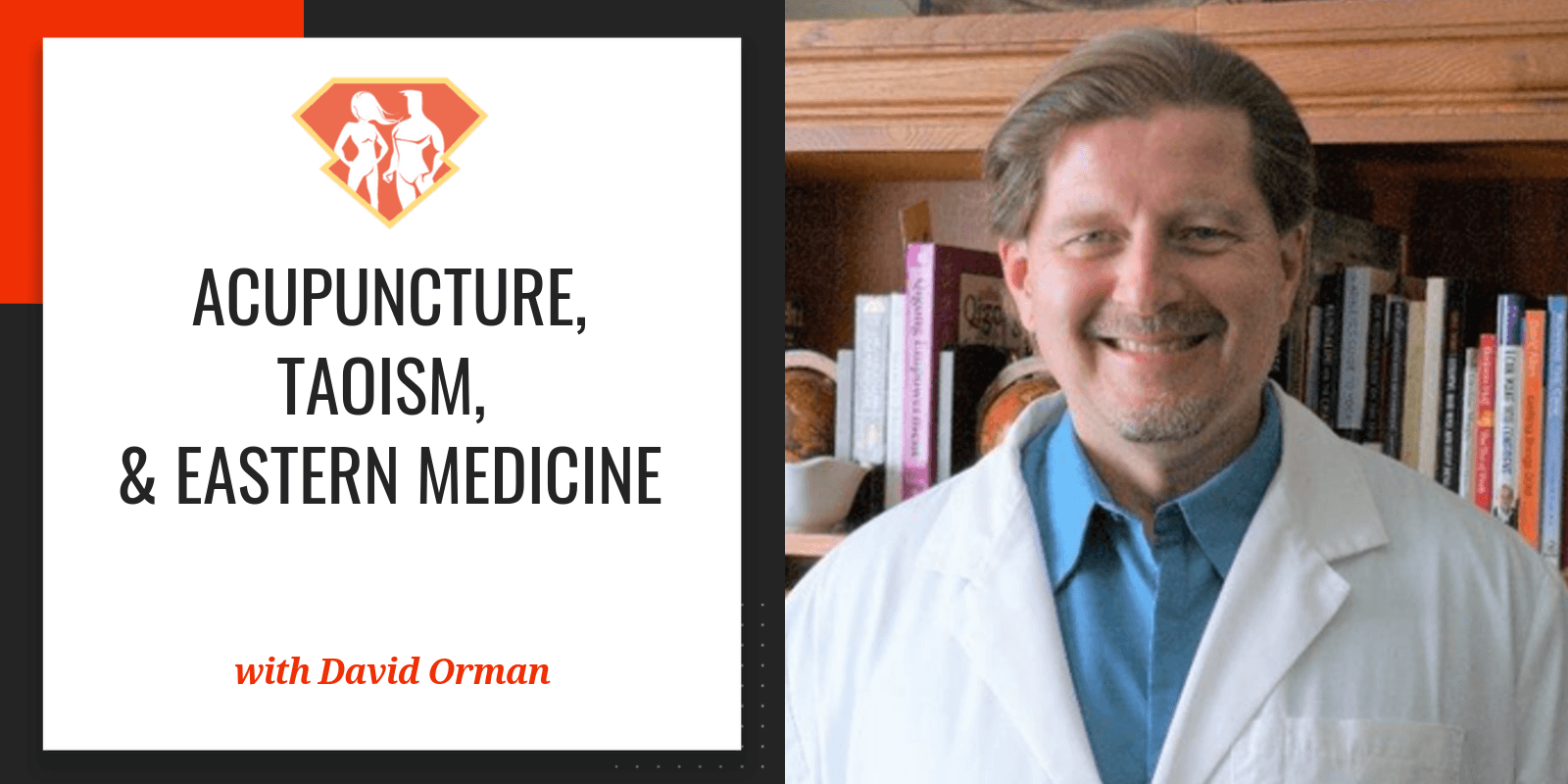 Tags:
Acupuncture
,
Energetics
,
Taoism
,
Wellness
"Quantum physics has done a remarkable job of essentially explaining, in detail, what was known 5,000 years ago."
— Dr. David Orman
Greetings, SuperFriends!
Today we are joined by Dr. David Orman, a wellness entrepreneur, expert, educator, coach, and bestselling author commonly known as "Doc Wellness."
Over the years, David has lectured to Congress, taught at major universities, and treated thousands of patients. He's also an avid martial artist, practicing no less than 5 individual martial arts.
In this episode, we talk about the ancient tradition of Tao, and how you can use it excel in health, abundance, and life.
We talk about Daoism, martial arts, acupuncture, energies, and how it all fits together. I think this episode is going to pique your interest and curiosity about some of the eastern philosophies, and if so, I encourage you guys to continue learning more and checking out the books and resources we mentioned in the end of the interview.
In this episode, we discuss:
How did David Orman get to where he is today, and who were his mentors? [0:30]
What is the story behind the "Doc Wellness" supplement? [04:45]
What does this anti-aging supplement contain? [06:40]
What is acupuncture, how does it work, and what did it teach David Orman? [07:30]
Where did David Orman learn about "energies," "ch'i," or "prana?" [09:30]
How quantum physics explains and informs ancient wisdom [10:30]
What does medical and scientific research say about acupuncture and energetics? [12:10]
Why hasn't modern medicine caught on to acupuncture and other eastern traditions? [13:10]
What is "Tao" or "D'ao" and how does it fit into the bigger picture? [14:20]
What can the Tao teach us? [16:30]
How can you apply the Tao to leading a healthier and happier life? [18:25]
A discussion of the personality types described by the Tao [18:50]
Where do David's hobbies such as martial arts fit into the mix? [21:20]
How did David Orman learn so much about so many aspects of Eastern philosophies? [24:40]
What is Doc Wellness' big hairy audacious goal, or personal mission? [27:05]
Where can you learn more about Taoism and eastern philosophies? [29:25]
Where can you learn more about Dr. David Orman? [32:40]
What is the #1 takeaway Doc Wellness wants you to remember from this episode? [33:45]
Resources Mentioned in This Episode:
Favorite Quotes from David Orman:
"With Taoism, there is no such thing as separate."
"For me, at least, the best way to learn anything is experiencing it."
"Connecting with people makes the difference. That's when you're going to learn about everything, pretty much."
"Some people collect baseball cards. I collect experiences. That's me! That's exactly what I'm doing in my life."