Habit Mastery, Weight Loss, & the Secrets of Success w/ Alexander Heyne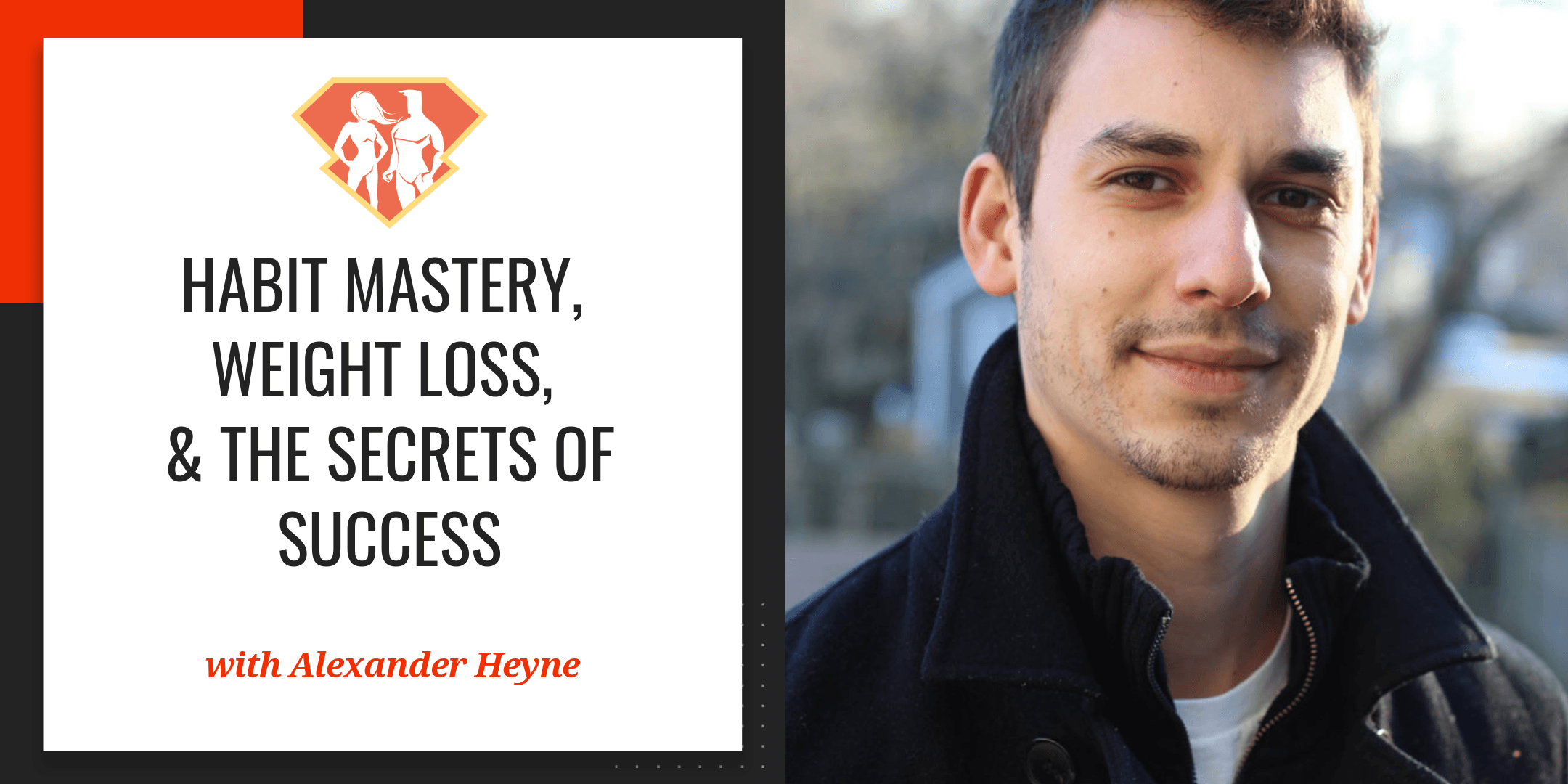 Tags:
Habits
,
Inspiration
,
Success
,
Weight Loss
"The science of success is almost the same across the board. This was a huge revelation for me."
— Alexander Heyne
Greetings, SuperFriends!
I'm joined today by Alex Heyne, the founder of Modern Health Monk and author of the book Master The Day: Eat, Move and Live Better With The Power of Tiny Habits.
Given my recent interest and deep dive into the world of habits, I was really excited to interview today's guest.
In the episode, we talk about how to create and modify habits, through the lens of someone who has spent years working with people in the weight loss community. It's a great episode, with lots of wisdom to share, and I think you're going to really enjoy it!
As always, please share your thoughts with me on Twitter @gosuperhuman, and if you haven't already, please remember to leave us a review on iTunes or Stitcher.
In this episode, we discuss:
Alexander Heyne's "habit journey," and how he honed in on the secret to creating habits
Why are habits such an important part of success in anything and everything?
How does one actually create and modify habits, and why do most of us suck at it? 
"Linear thinking," and how too many people try to apply it to the accomplishment of their goals
What are the "inner aspects" of success, taken from the example of weight loss? 
The importance and power of inner dialogue and properly defining your personal narrative
What is the big idea behind Alexander Heyne's book, compared with other popular books on habits?
Practical advice for implementing 3-5 new habits TODAY!
How long until a habit actually becomes second nature?
What are the 3-5 most impactful habits that Alexander Heyne would recommend you try out?
What is "The Handshake Technique," and how can it instantly implement a habit in your life?
How affirmations changed the life of one absolute top performer
What is one good habit and one bad habit that Alexander Heyne has changed?
Some powerful insights into happiness and success from the heart
Where does Alexander Heyne get inspiration?
How did Alex pull himself out of a rut of depression and find his calling?
A special 2 hour bonus video offer for those of you who buy Alex's book on Amazon!
What is the #1 takeaway Alex would like you to take away from this episode?
Resources Mentioned in This Episode:
Favorite Quotes from Alex Heyne:
"People don't fail to lose weight, or fail to be successful because of the strategies we implement. It's because of who we are."
"Our fundamental philosophy is wrong about what it takes to actually lose weight."
"Life doesn't change…until something today changes."
"The average person only reflects on what needs changing once a year… Imagine if you did that every day?!"
"I've had borderline metaphysical things happen from just visualization."
"I find that whatever the bad habit is, you can usually replace it with something else."
"Life is non linear. We try to control life because we think that the future is going to be linear… but it almost never is."
"The worst thing you can do is resist life."