Making The Transition To Becoming An Entrepreneur W/ Steve Glaveski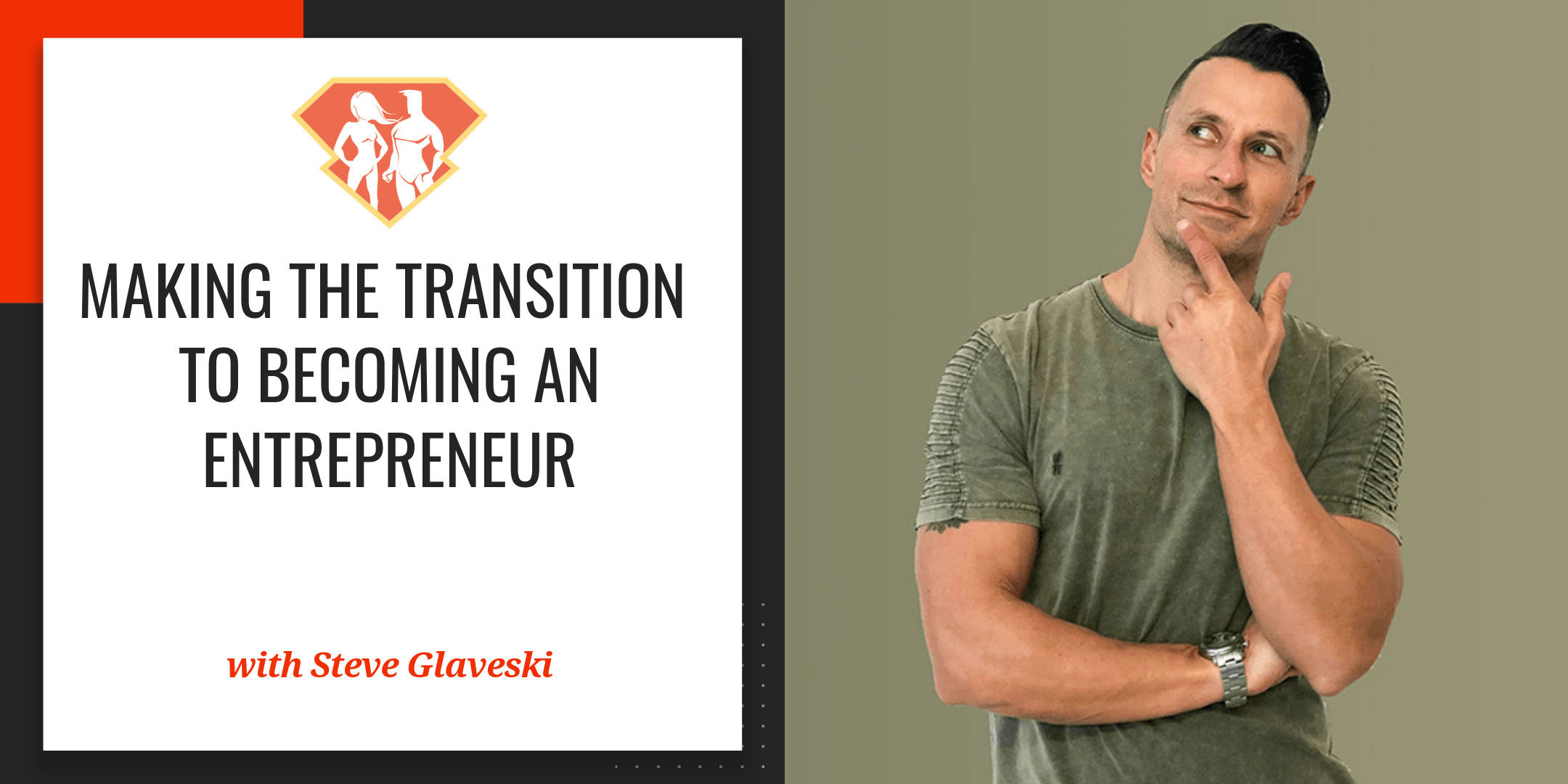 Tags:
Entrepreneurship
,
Goals
,
Habits
,
Lifestyle
,
Podcast
,
Productivity
,
Success
"Hearing no and saying no are absolutely key in being an entrepreneur."
— Steve Glaveski
Greetings, SuperFriends!
Today we are joined by Steve Glaveski. Steve is an entrepreneur, an author, and a podcaster, and he is on a mission to unlock the latent potential of organizations and their people so that they can create more impact for humanity and ultimately lead more fulfilling lives.
He is also the Co-Founder and CEO of Collective Campus, an innovation accelerator based in Melbourne and Singapore, that works with large organizations around the globe. In fact, Steve's company has worked with the likes of Telstra, National Australia Bank, Clifford Chance, King & Wood Mallesons, BNP Paribas, Microsoft, and so on.
On top of all that, he is the founder of Lemonade Stand, a children's entrepreneurship program that helps kids understand the fundamentals of design thinking and start-up philosophy. And, as if these are not enough, Steve has also authored the forthcoming book Employee to Entrepreneur: How To Earn Your Freedom and Do Work That Matters.
And that topic is exactly why I wanted to have Steve on the show – quick note, Steve has a show of his own, Future Squared, which I will be appearing on very shortly. I wanted to meet with Steve and ask him a question that a lot of you have asked me before, which is how to make the transition to becoming an entrepreneur, and what the necessary skills to survive the cutthroat world of entrepreneurship are.
It's an incredible episode, especially for anyone who's ever thought of doing their own thing, and I know you guys are going to enjoy this episode a lot!
-Jonathan Levi
In this episode, we discuss:
Who is Steve Glaveski, what does he do, and how did he get there? [6:00]
How does Steve Glaveski manage his time and responsibilities? [7:05]
What are some tools or strategies that Steve uses to identify the right things to work on? [8:40] 
How to make the transition to becoming an entrepreneur [12:50]
The effect of mindset and social pressure on making the transition [15:30]
The importance of having a community of entrepreneurs (if you want to be an entrepreneur) [16:45]
Is entrepreneurship for everyone, and, if not, how can someone find out if it's for them? [20:00]
Why you should be making decisions early in the day [23:10]
Are there any kind of skills originating from the corporate world that can hinder your progress in the entrepreneurial world? [24:20]
How can we promote entrepreneurship to kids? [27:40]
What's the first step to making the transition to entrepreneurship? [30:45]
What are some SuperHuman hacks Steve Glaveski utilizes in his own life? [33:10]
What are some of the books that have most impacted Steve's life? [36:20]
What are some of the products or services that Steve can't live without? [38:35]
Steve Glaveski's final takeaway message [40:35]
Where can you find more about Steve Glaveski? [41:20]
Resources Mentioned in This Episode:
Favorite Quotes from Steve Glaveski:
"Focus isn't necessarily working on just one thing. It's working on the one right thing at a time."
"You can change your habits by changing your environment."
"In the entrepreneurial world, speed is fundamental to success."
"Firstly, you need to determine why you want to make the jump."
"Don't underestimate what you can do with something like a hundred dollars."
"Don't compare yourself with others."