Mindset, Spirituality, And Mystical Experiences W/ Guy & Ilan Ferdman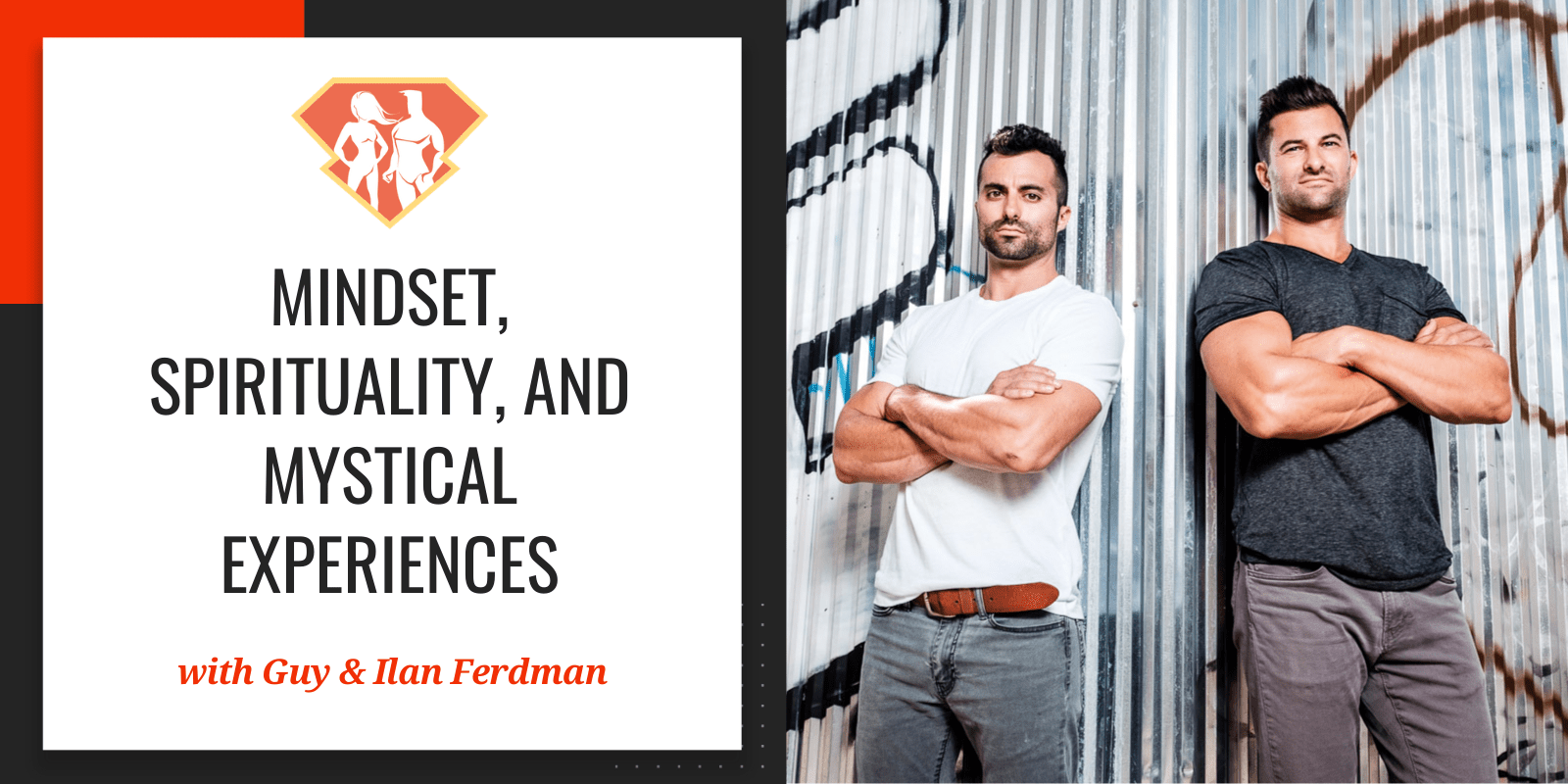 Tags:
Inspiration
,
Lifestyle
,
Meditation
,
Mindset
,
mystical
,
Podcast
,
Psychedelics
,
Spirituality
"Life is way more beautiful than is being portrayed on TV."
— Guy & Ilan
Greetings, SuperFriends!
Today we are joined by Guy & Ilan Ferdman. They are the blood brothers behind the Satori Prime brand and podcast. They are also speakers, and they have a combined 34+ years of coaching in the fields of business, leadership, personal development, and spiritual growth. Their application of psychology & neuroscience combined with ancient practices of energetics gives them a unique approach to problem-solving and transforming lives.
I wanted to chat with these guys and learn a little bit more about all the crazy stuff that they are doing. I wanted to learn more about their journey and how they got to where they are today, teaching programs, hosting podcasts, and doing workshops all over the world, along with a lot more cool things.
I will tell you that this episode gets more out into the woo-woo that we normally do, but I think you are all ready and prepared given that we have already had a bunch of episodes that talk about energetics, energy, and the mysterious interworkings of the universe. I know a lot of you love to learn about this stuff, so we just went with it. Enjoy!
-Jonathan Levi
In this episode, we discuss:
Who are the Ferdmans, what do they do, and how did they get here? [4:00]
How did Guy & Ilan decide to drop quite successful businesses? [7:30]
What have been some of the milestones in the personal development journies of Guy & Ilan? [11:20]
What are Guy & Ilan's keystone abilities? [16:50]
Some of the learnings & tools that have really stood out to Guy & Ilan [18:30]
How our childhood and programming affects our behavior [31:50]
SuperHuman hacks and routines Guy & Ilan utilize themselves, and how they think about their routines [38:20]
What do Guy & Ilan do, and where can you learn more about them? [50:00]
Guy & Ilan's final takeaway message [52:50]
Resources Mentioned in This Episode:
Favorite Quotes from Guy & Ilan Ferdman:
"Things always have this way of unraveling…"
"One action taken from qualitative energy is greater than 1000 actions taken from scarcity."