The #1 Productivity Hack I (Accidentally) Discovered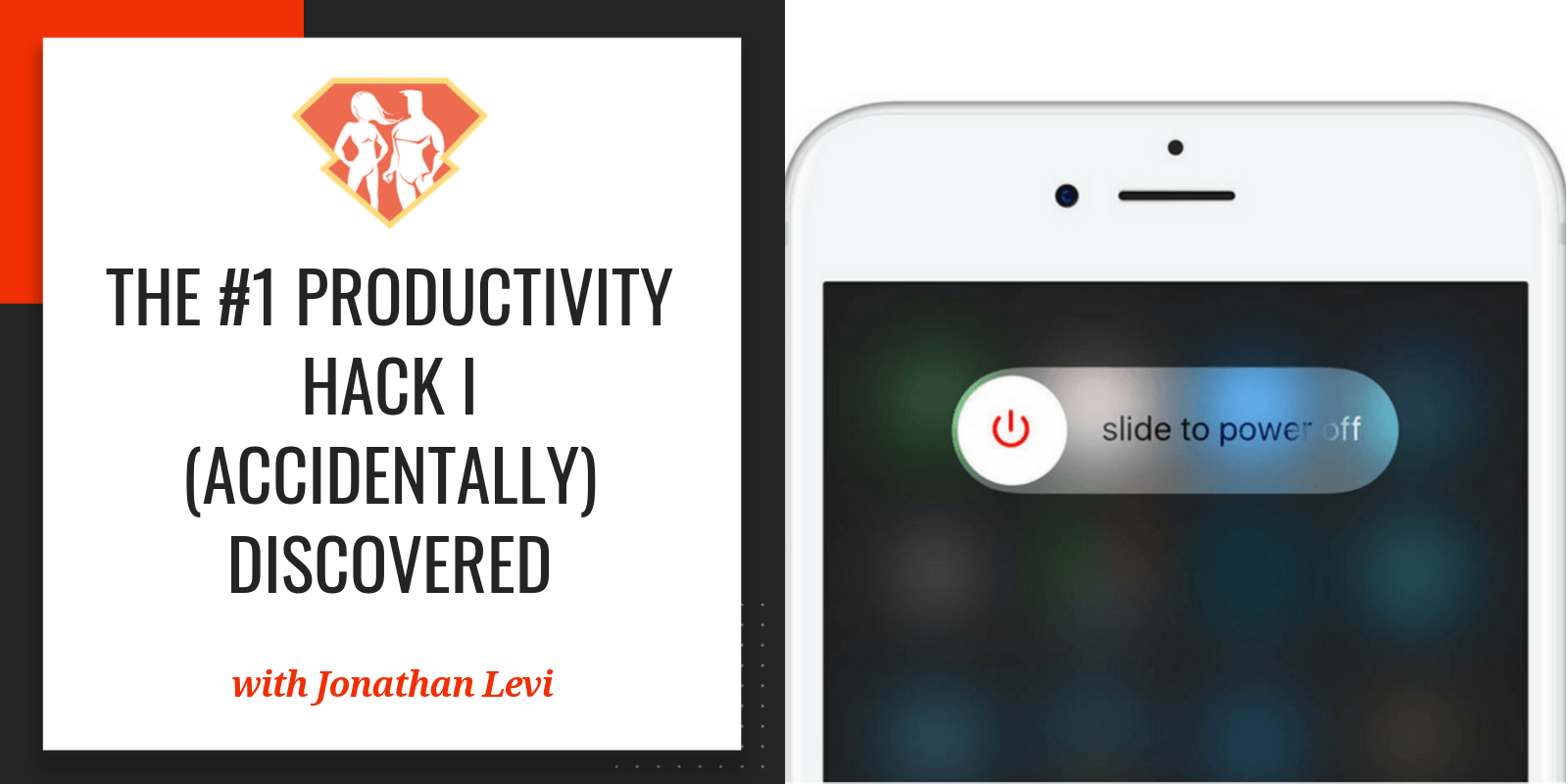 Tags:
Distraction
,
Happiness
,
Lifestyle
,
Podcast
,
Productivity
,
Technology
Greetings, SuperFriends!
This week we are doing something a little bit different, and it's actually the shortest episode I've ever done, but for good reason. That is because, as you are going to see, this episode is a bit of a rant. It's a rant on something that all of you are doing right now, which is using your phone, using your technology.
I wanted to write a post about a really interesting accidental experiment that I conducted, without even realizing that I was conducting it on myself, and the very profound effect that it's had on me. I started to write, and what started as a story became a rant and then became a sort of manifesto.
So I hope you guys really enjoy it, as I definitely enjoyed creating it and more importantly I hope that you guys think about it. Like I said, it is the shortest episode that I've ever done and I what I hope/wish for you is that you will take the time that you would have normally spent listening to a longer episode, and you will get out there in nature or sit in a coffee shop with a pen and paper. Get out there and write out some thoughts about the things that I have to say and whether or not they are true for you and whether or not they are affecting you.
That I would say is this week's homework and regardless of the fact that I tell you not to in the episode, you are always welcome to comment on the blog post and share your thoughts, share your opinions and engage. So, thank you guys for listening and I hope you enjoy my rant on technology.
In this episode, we discuss:
Having the most productive days of my life, but for a strange reason [4:10]
The "bug" that led to such productivity [5:00]
How have I been handling getting disconnected until today? [6:20]
Why has that still not been enough? [7:00]
The feature that has disappeared from current messaging applications [7:40]
How addicted to being connected are we? [8:10]
The effect of distraction on your productivity [9:00]
The importance of focused, uninterrupted time [10:00]
A lesson I've been learning from Manhunt: Unabomber [11:30]
Being realistic with avoiding/stopping technology vs. disconnecting [12:30]
What can you do to make it stop? [14:00]
Resources Mentioned in This Episode: