The Importance And The Science Of Brain Health W/ Dr. Bill Sears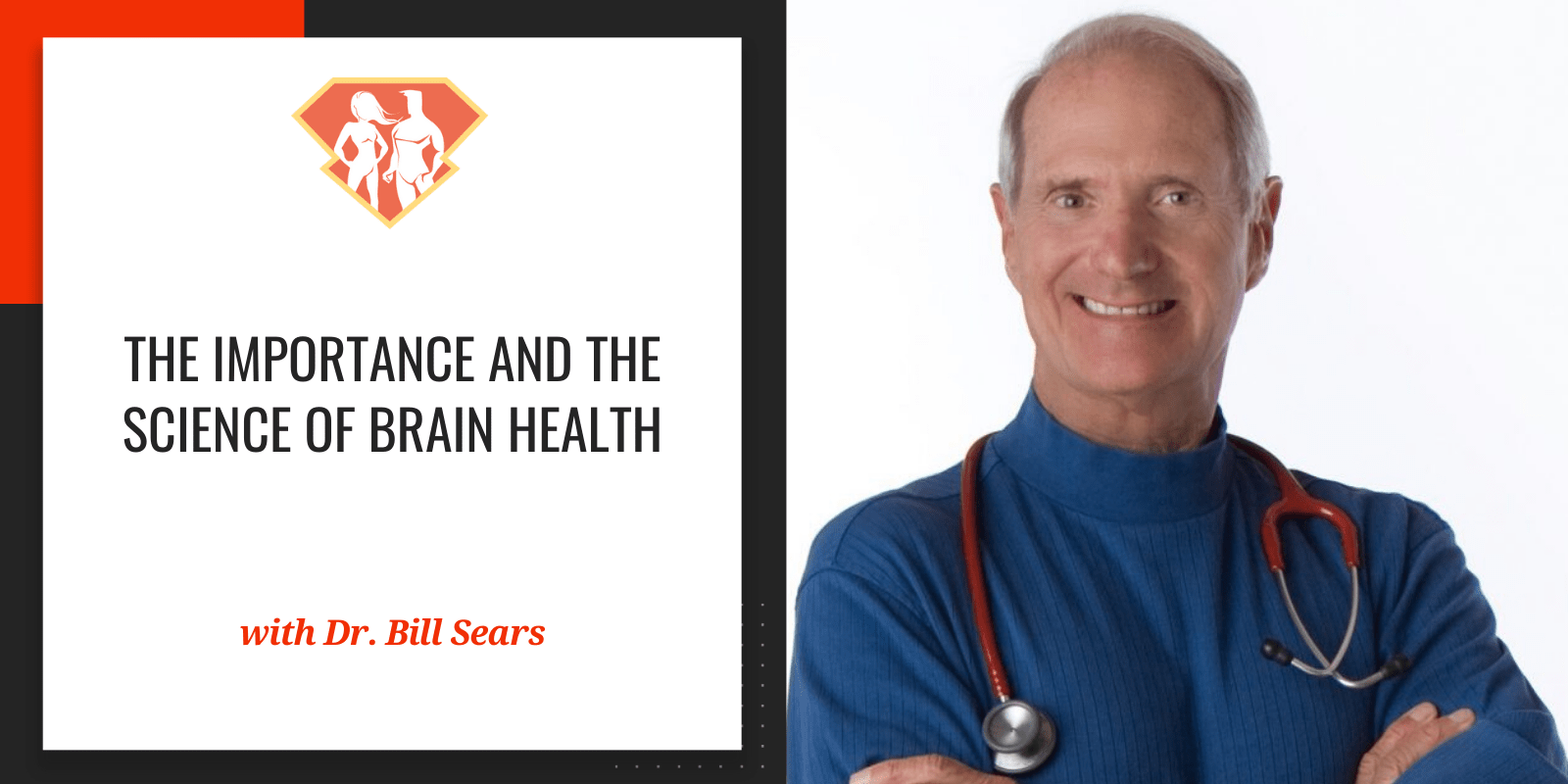 Tags:
Biohacking
,
Diet
,
Happiness
,
Health
,
Lifestyle Design
,
Nutrition
,
Podcast
,
Sleep
"Eat more fruit, veggies, berries, and seafood, and go outside and play."
— William Sears
Greetings, SuperFriends!
Today I was joined by Dr. Bill Sears, father of eight, author of 47 books, former associate professor at the University of Toronto, University of South Carolina, and the University of Southern California School of Medicine, as well as many more universities.
Dr. Sears has appeared on over 100 national TV shows, his contributions to family and health were featured on the cover of Time Magazine, and he currently lectures on mental wellness. I think that's the first time I've ever had a guest who has been featured on the cover of Time Magazine!
I also think that one of the more impressive things about his bio is that he has been a pediatrician for 50 years – yes, he is 80 years old, and still full of energy and vitality as you will see on the show, which, alone, gives him so much credibility in today's topic. That is the topic of brain health, something that we all should be concerned about.
As I learned, as I was shocked to learn in this episode, brain health has now outpaced heart disease as one of the leading killers, if not the leading killer, in America. I was shocked to discover that, and, in this episode, we talked about the five pillars of brain health, as discussed in Dr. Sears, latest book The Healthy Brain, published in April of 2020.
I learned a lot in this episode, and it was a great review for a lot of things that I talk about in our SuperLearner Masterclass: the importance of sleep, the importance of the right nutrition (not all that is billed as healthy nutrition is the right nutrition), and the importance of exercise.
But, I also learned additional new things that really blew my mind and I think are going to blow your mind as well. This episode has something for everyone, whether you're concerned about your parents and their brain health as they get into older age, whether you're concerned about yourself, and doing things now that are going to allow you to live a long and full life with a healthy brain, or if like me, you are expecting a child and want to do everything you can from pregnancy onward to ensure that that child has a healthy and happy brain.
I really enjoyed this episode, and I know you will too!
-Jonathan Levi
In this episode, we discuss:
Who is Dr. Bill Sears, what does he do, and how did he get here? [5:45]
How does our brain function based on our age? [8:30]
What can we do to maintain our health today? [11:00]
Pregnancy and brain health [16:10]
The connection between brain health and your gut microbiome [19:15]
Is there any type of exercise that's better for our brain? [21:25]
What does "think smart" mean, as a pillar to brain health? [27:30]
What about sleeping smart, as a means to optimize brain health? [30:20]
What are some other hacks that Dr. Bill Sears recommends for brain health? [34:50]
Where can you learn more about Dr. Bill Sears? [37:50]
Dr. Bill Sears' final takeaway message [39:25]
Resources Mentioned in This Episode:
Favorite Quotes from William Sears:
"You feel good by doing good."
"The better your blood flow, the better every organ."
"Sleep is detox."
"The more you move during the day, the better you sleep at night."