Goal Setting, Relationships and Self-Compassion W/ Amy Smith, The Joy Junkie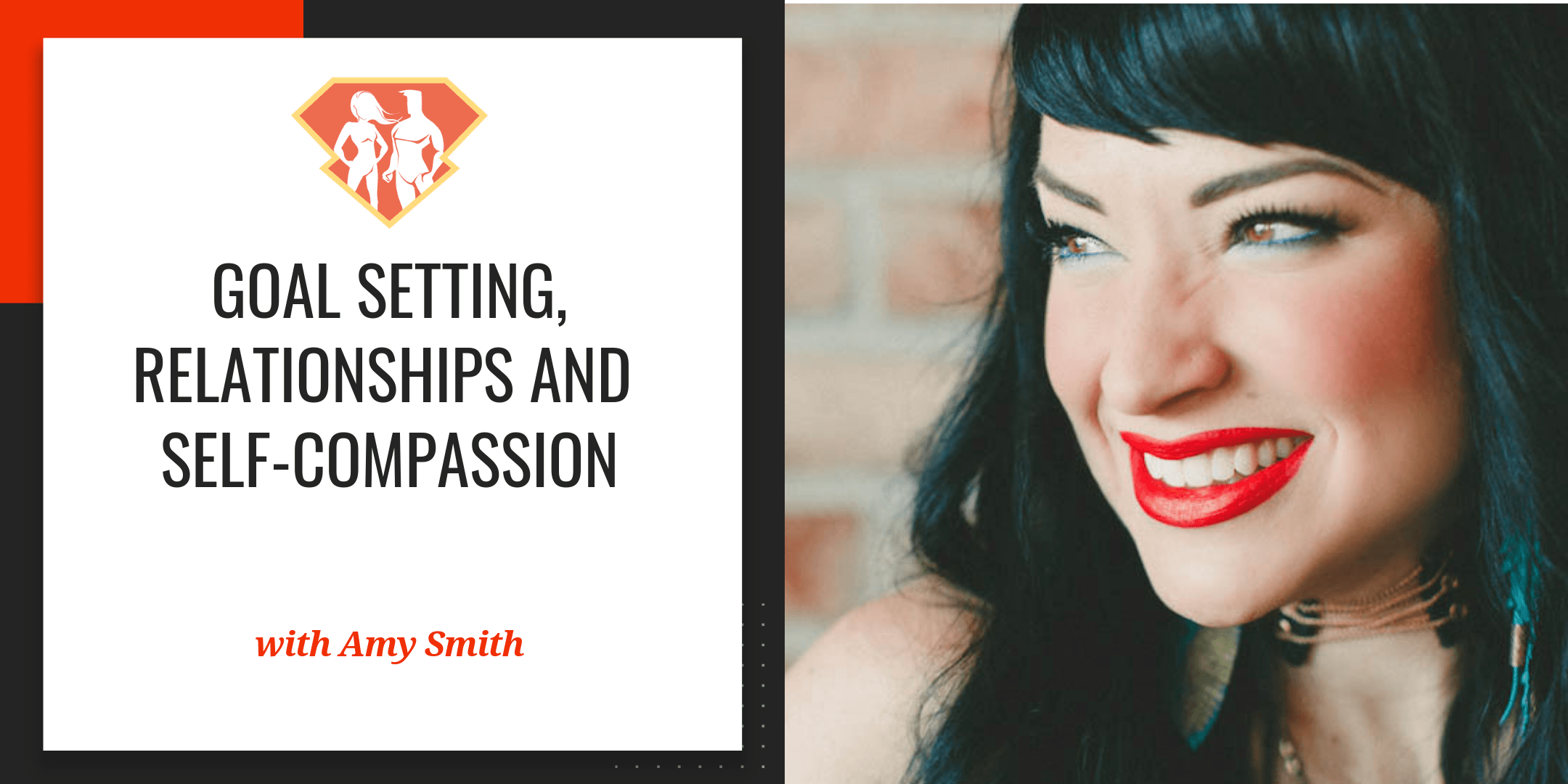 Tags:
Communication
,
Compassion
,
Confidence
,
Goals
,
Happiness
,
Inspiration
,
Podcast
,
Relationships
"What a lot of people miss is cultivating a really rich relationship with themselves."
— Amy Smith
Greetings, SuperFriends!
Today we are joined, once again, by my SuperFriend Ms. Amy Smith, The Joy Junkie. In our last episode, we talked a lot about communication, and how learning to communicate properly will unlock SuperHuman levels of efficiency, happiness, and satisfaction in your life.
That has proven to be so true for me, in my life and in my relationship. Thus, I wanted to catch up with Amy. I didn't really have any new reason to have her back on the show besides the fact that I love her perspective, I love her energy and, of course, that you guys really enjoyed our previous episode.
So we hopped in, we started chatting and I think an amazing episode came out of it. We talked about goal setting, we talked about relationships and some of the difficult challenges that people get stuck on in relationships. We talked about compassion for the self and then we talked about something that I think is perhaps more important than all of that. At least it has been in my experience, and that is making peace with your past even if you don't realize that there is something to make peace with.
If you think that, psychologically, you are all clear, trust me, you are not. There are things that you can make peace with, and that is what we talk about in this episode. As you know, I really enjoy talking to Amy, and I'm sure you guys will enjoy listening to this.
In this episode, we discuss:
What has Amy Smith been up to since our previous episode together? [4:30]
The major changes in Amy's life and their impact on her relationships [5:00]
The dynamic in Amy's marriage [9:00]
How to create anything you want in your relationship [10:00]
How to balance between what you want and the necessary compromises [12:00]
Setting goals is an important thing to all of us – How does Amy Smith do it? [14:50]
The importance of evaluating each goal and method at regular intervals after setting them [17:00]
How being honest with yourself is the most important technique to be able to adjust [22:00]
What is the framework that Amy Smith suggests for difficult inner and external conversations [23:30]
Some specific techniques that Amy herself uses [25:15]
The topics Amy (and Jonathan) are obsessed at this point of their lives [27:20]
The no.1 most common regret people have at the end of their lives [29:40]
Carrying stuff from the past can interfere A LOT with your current life [33:00]
How Amy got into what she does, and where she is heading now [36:30]
Resources Mentioned in This Episode:
Favorite Quotes from Amy Smith:
"Whenever we have different opinions about anything, we always look at 'How can everybody feel honored?'"
"You can start creating whatever you want. It's just about creating a plan."
"People collapse their self-worth with whether or not they attain a goal, instead of looking at it as information to propel you into a better solution."
"I do routine check-ins that I put on my calendar, to evaluate if my method is off."
"If it's not on your to-do list, if it's not on your calendar, it's not gonna get done!"
"There absolutely are times when you need to give up on a goal."
"Change the method depending on how you operate best."
"The most challenging emotion for us to feel is regret. It's just a helpless feeling."
"We experience an incident, a chapter of our life, and that we interpret to mean something. That interpretation is what we are unpacking."