Joe Sanok On Changing Your Narratives & Reinventing Yourself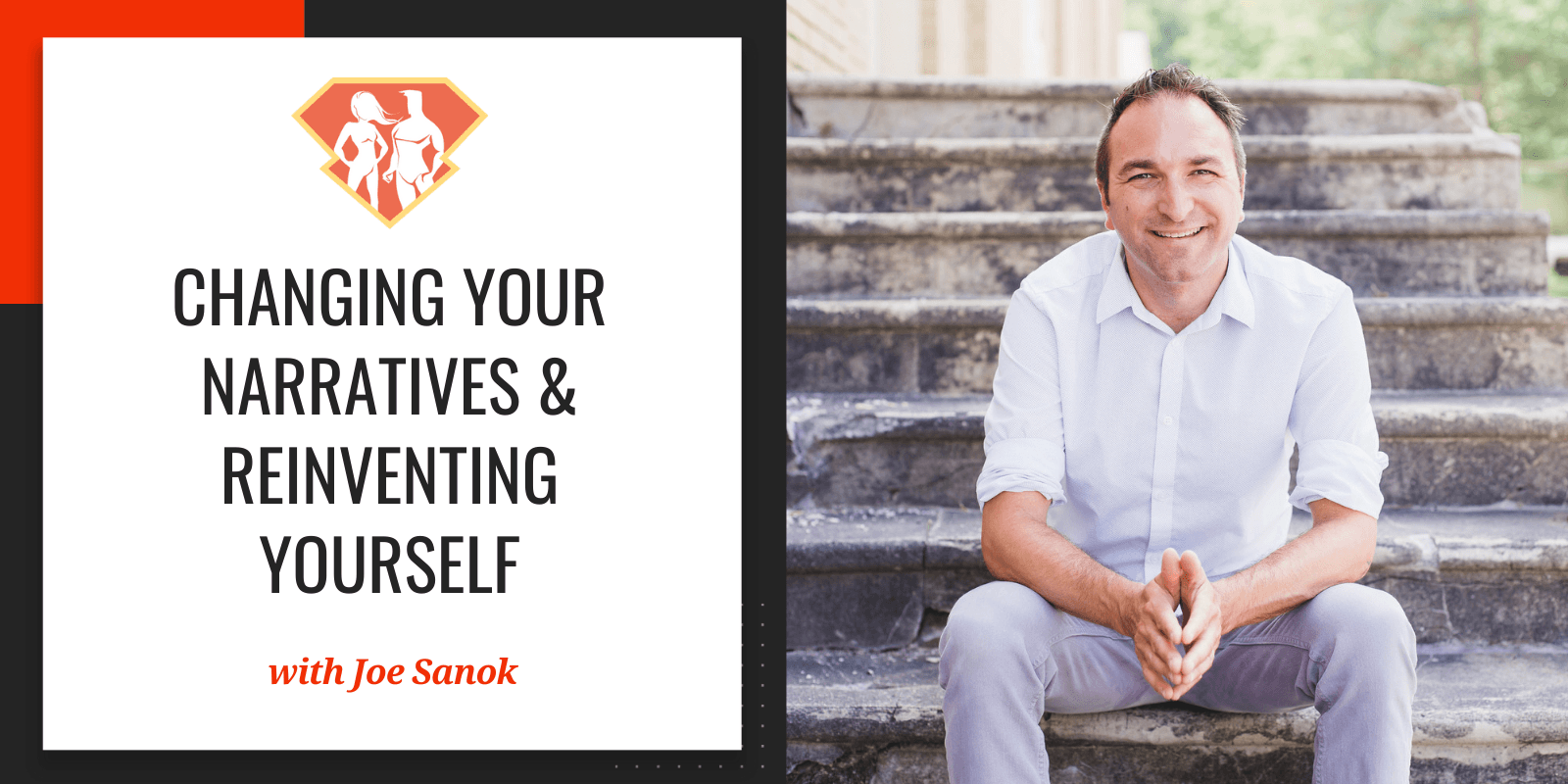 Tags:
Inspiration
,
Mindset
,
Motivation
,
Performance
,
Podcast
,
Relationships
"You are enough and you have the skills you need to help the world!
— Joe Sanok
Greetings, SuperFriends!
Today we are joined by Joe Sanok. Joe is a keynote and TEDx speaker, business consultant, and podcaster. He is the host the #1 podcast for counselors, The Practice of the Practice Podcast, and has interviewed the likes of Pat Flynn, John Lee Dumas, and Lewis Howes!
Joe is also a writer for PsychCentral, has been featured on the Huffington Post, Forbes, GOOD Magazine, Reader's Digest, Entrepreneur on Fire, and Yahoo News. He is the author of five books and has been named the Therapist Resource top podcast, consultant, and blogger. Not bad, right?
I wanted to have Joe on the show because when I was on his show, he mentioned a few things that I didn't have enough knowledge about, like the concept of "family of origin" – and I wanted to learn more. I also wanted Joe on the show because he not only had a psychiatry practice, but also has built a business consulting other practices.
We had an amazing conversation, we talked about psychology, and how really to engage in personal transformation – which means how you can completely reinvent yourself! I'm sure you will enjoy this conversation as much as I did!
-Jonathan Levi
In this episode, we discuss:
Why Joe Sanok doesn't work on Fridays [3:45]
Who is Joe Sanok, what does he do, and how did he get here? [5:35]
What drove Joe to change perspectives in his work? [6:55]
What is some practical advice for reinventing yourself? [8:45]
What is the concept of the "family of origin"? [18:20]
How can you take back control over your childhood programming [25:00]
Taking ownership of our role in our relationships [32:10]
What are some of the top concepts and tricks Joe has learned through his work? [34:25]
What has led Joe to work with a therapist? [38:30]
Where can you learn more about Joe Sanok? [42:45]
Joe Sanok's final takeaway message [43:30]
Resources Mentioned in This Episode:
Favorite Quotes from Joe Sanok:
"The brain likes new things, but also likes security and safety."