Discovering Meditation, Happiness, and Inner Peace with Meditation Teacher Chad Foreman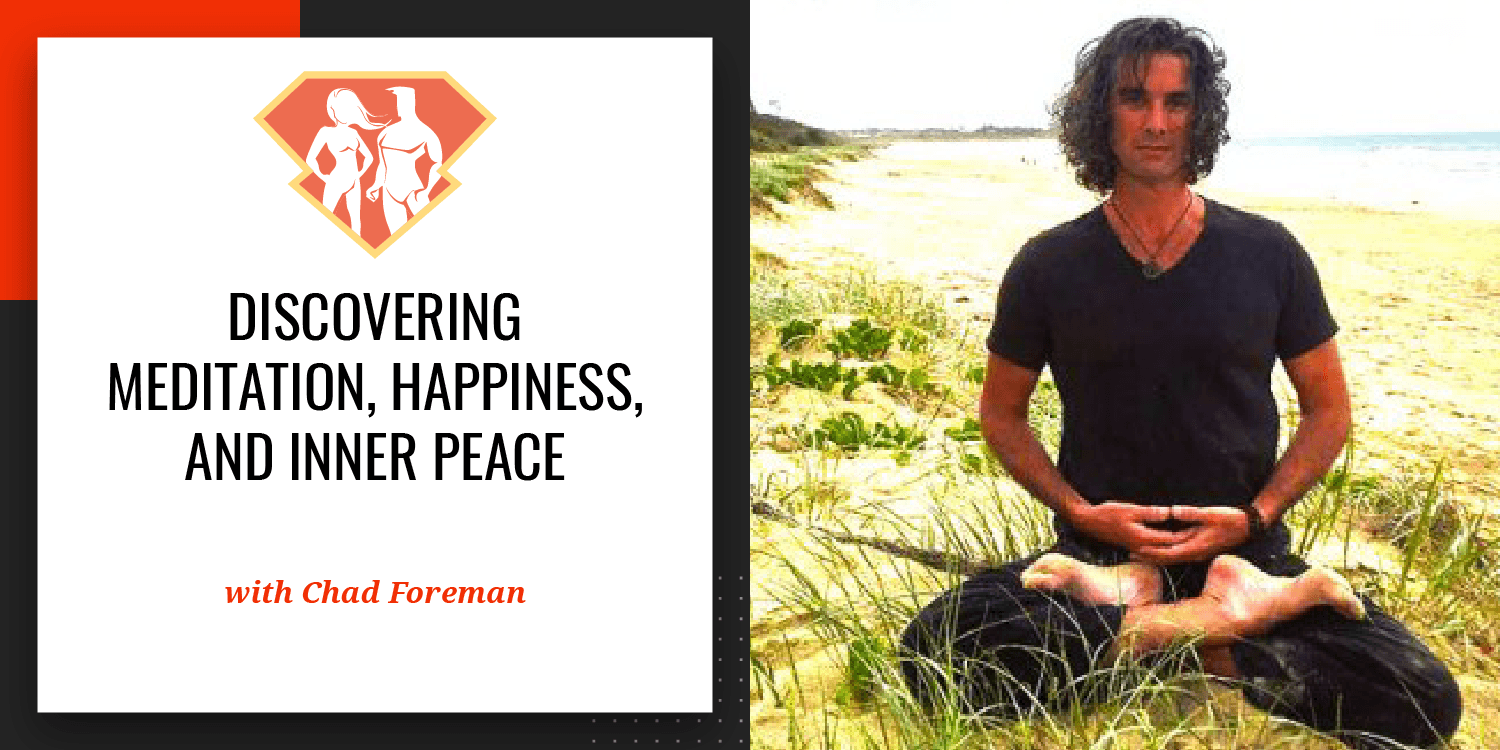 Tags:
Drugs
,
Meditation
,
Mental Health
"I can train my forehand to get better. I can train my muscles to get stonger. Why shouldn't I be able to train my mind to get happier?"
— Chad Foreman
This episode is brought to you by uBiome. Get 10% off on a uBiome kit to test your microbiome and understand yourself and your body a little bit better by visiting https://ubiome.com/superhuman.
If there is one identifiable common thread shared by many of the world's top performers, it's probably meditation. It's not a coincidence that one of the first articles on the site was an invocation that Meditation is For Everyone. Indeed, in many past episodes such as that with Dr. Andrew Hill, meditation has come up time and time again as one of the most powerful techniques to improve your cognitive, spiritual, and emotional health.
For this reason, we scoured the web to find some of the most influential and respected thought leaders on the subject. Our search lead us to Mr. Chad Foreman, a Tibetan Buddhist monk from Australia. After spending 6 years in a monastery studying from the most respected gurus in the world, Chad began spreading the seeds of their wisdom. Since 2004, he has amassed a following of 1.5 Million people for his organization, The Way of Meditation, and continues to touch lives and inspire through workshops and one-on-one training.
Whether or not you currently have a meditation practice, this episode will offer you a lot of tips and inspiration to start or improve it. Chad is a truly inspiring and thoughtful speaker, and I am confident you'll enjoy listening to him as much as I enjoyed interviewing him.
In this episode, we discuss:
What motivated Chad to change his life path from athletics to Tibetan Buddhism
The differences between the two general categories or sides of meditation
The basic principles of meditation, and a few different ways to do it
The long list of benefits that meditation offers
Is the idea of "improving" in meditation a misnomer?
What is "enlightenment?"
Is meditation as effective if approached from a secular standpoint?
What role does paradigm shift and seeing the world differently play in meditation?
How important is posture and positioning when meditating?
How do substances like medication, nootropics, caffeine and alcohol help or hurt meditation ?
Can psychedelic drugs help you explore your mind? Are they worth exploring?
What is the pineal gland, and is it something Chad thinks about?
As a beginner, how can you know that you're on the right track?
What is the role of thought in meditation?
How valuable is guided meditation, and how should you use it?
Does Chad have a step-by-step prescription for starting out?
When should you meditate, ideally?
How could meditation change the world?
Resources Mentioned in This Episode:
Favorite Quotes:
"Happiness comes from the mind."
"Meditation drives you sane."
"The core of your being is here right now…Discovery can be made in every moment."
"The thoughts will always be there. It's just a new relationship you have with thoughts."
"[Meditation] is offering peace to the world. When you meditate, you're not just doing it for yourself."