Retraining And Taking Control Of Our Breathing W/ Marco Tesi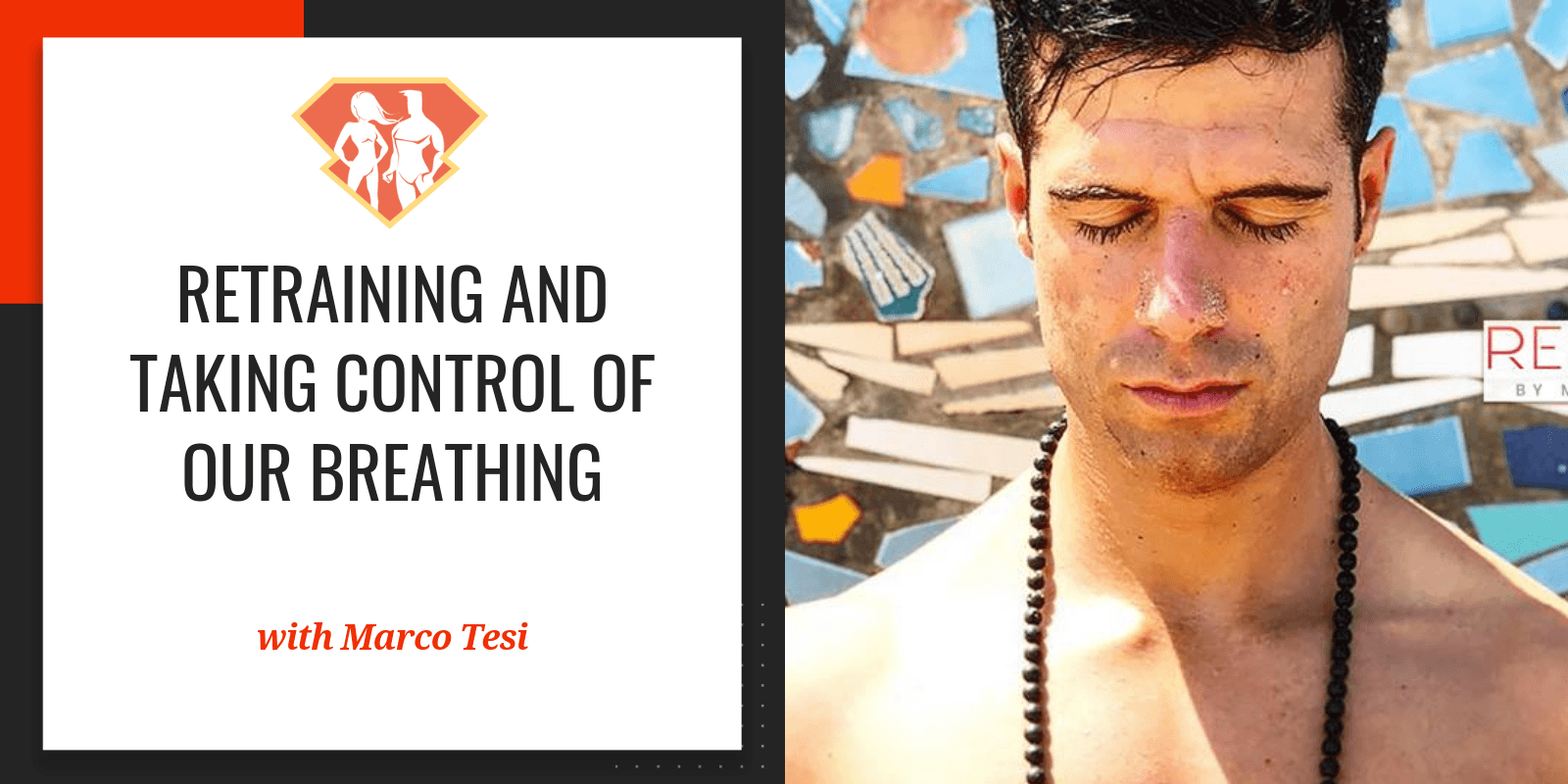 Tags:
Biohacking
,
Breathing
,
Health
,
Meditation
,
Podcast
"Stop comparing your life with someone else's. You are in the right place, at the right time!"
— Marco Tesi
Greetings, SuperFriends!
Today we are joined by Marco Tesi. Marco has 10 years of experience working with people and creating holistic treatment plans, which include unique breathing and movement techniques to retrain your body and mind to achieve better health. He has a Bachelor degree in Sports Science, and a Master in Sport and Human Health Development.
Recently, I have become very interested in breathing – I know we all do it, but I wanted to find a way to do it better. I started doing the Wim Hof method after Wim Hof was on the show, but since then I've started trying to find other ways that we can improve our breathing, and thus our health.
So, Marco came on the show to talk to us about the importance of breathing and, I know this sounds ridiculous, how to do it right – and it turns out we all have something new to learn.
I know you guys are going to enjoy this episode with Marco Tesi, because I did as well!
– Jonathan Levi
In this episode, we discuss:
Who is Marco Tesi, what does he do, and how did he get here? [4:00]
What are some things that make breathing so important? [6:00]
Why should we care about our breathing? [8:00]
Can we retrain our breathing? [9:35]
The effect of having shallow breathing [11:40]
How breathing connects behavior and movement [14:00]
Marco's take on breathing exercises [14:50]
Establishing a baseline for your own breathing [19:05]
Some breathing homework for you [21:00]
Can breathing be combined with meditation? [23:00]
Does Marco Tesi have a meditation routine? [24:30]
What are some other SuperHuman hacks Marco utilizes? [25:30]
Books that have impacted Marco a lot [29:40]
What's one product or service that has changed Marco's life [30:25]
Rapid-fire questions [32:00]
Where can you find out more about Marco Tesi? [32:30]
Marco Tesi's final takeaway message [33:20]
Resources Mentioned in This Episode:
Favorite Quotes from Marco Tesi:
"Breathing is everything."
"By working on breathing, I can see the connection between behavior and movement."
"Holding your breath is the best way to reframe your nervous system."
"Breathing can be an amazing tool to come back in touch with your body."