Tal Gur On The Art Of Living Your Life Fully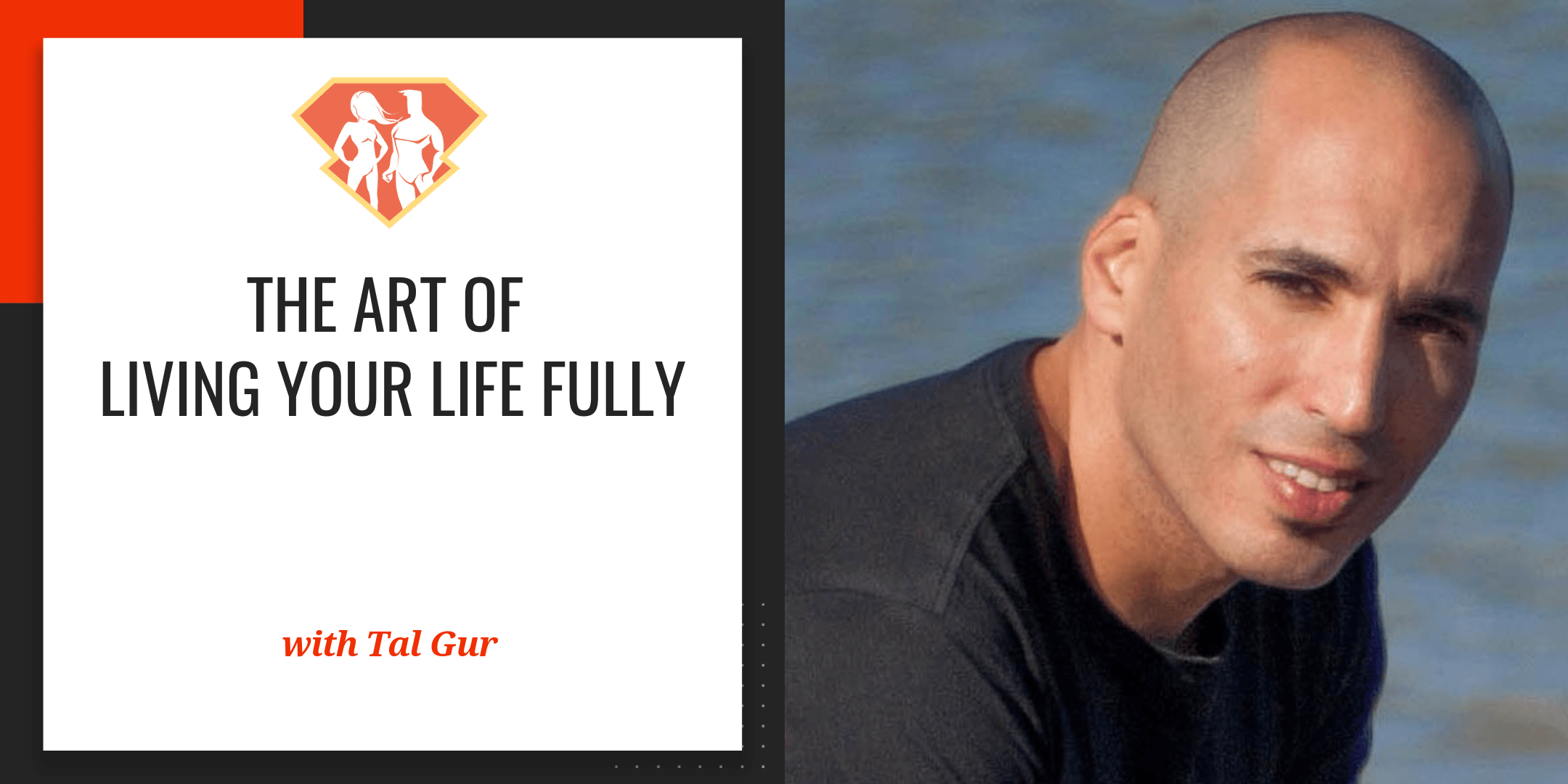 Tags:
Fulfillment
,
Goals
,
Happiness
,
Inspiration
,
Lifestyle
,
Podcast
"Every time we are reactive, it is an opportunity to explore the belief behind the reaction."
— Tal Gur
Greetings, SuperFriends!
Today we are joined by Tal Gur. Tal is a blogger, an entrepreneur, a serial and best-selling author, and a devoted adventurer, who has spent the last decade pursuing 100 major goals across the globe. He has also been writing about it and philosophizing on how we can live fully. His book is called The Art Of Fully Living and it talks about his journey, including its challenges, crippling self-doubt and struggling for a sense of purpose.
Through his journey, Tal has discovered a life-changing gift that he is now passing on to others. We talk about how to get fulfillment in life, we talk about some of the skills, strategies, and tips that will help you find fulfillment and happiness and much more.
It is a short episode, but I think it's definitely going to uplift your week!
In this episode, we discuss:
Who is Tal Gur and what does he do? [4:00]
How did Tal's journey begin? [5:20]
How did Tal structure his goals? In what way did he split them throughout a decade? [6:15]
Tal Gur's view on how to focus on goals and maintain a balance at the same time [7:50]
What does Tal Gur devote his time to nowadays? [9:00]
How happy is Tal Gur today? [9:50]
Pursuing goals for happiness vs. pursuing them from happiness [11:00]
How gratitude and happiness intertwine [12:10]
Beyond meditation, other habits Tal Gur utilizes to perform at a high level [14:55]
A question Tal asks himself in moments of crisis [17:40]
What is next for Tal? [18:10]
An overview of Tal Gur's book [18:40]
An assignment for you to assist in living your life fully [20:00]
Tips by Tal on how to create worthwhile goals [22:30]
An experience from Tal's journey [26:00]
Where can you find more about Tal Gur? [27:00]
Resources Mentioned in This Episode:
Favorite Quotes from Tal Gur:
"I asked myself: 'How would I live if I had only 10 more years to live?'"
"Every year I set one big life goal. Life was fun from that point."
"Health is balance."
"If you don't focus on something, you may not be able to extract as much wisdom from that area."
"Usually we are unhappy to motivate ourselves. If we disconnect this way of motivation, we'll enjoy the journey."
"I align myself with what I believe is my purpose. I also align myself with what is needed right now, in the moment"
"See every crisis as an opportunity."
"Disconnect happiness from the whole pursuit."