Controlling Our Physiology Through Our Breathing W/ Niraj Naik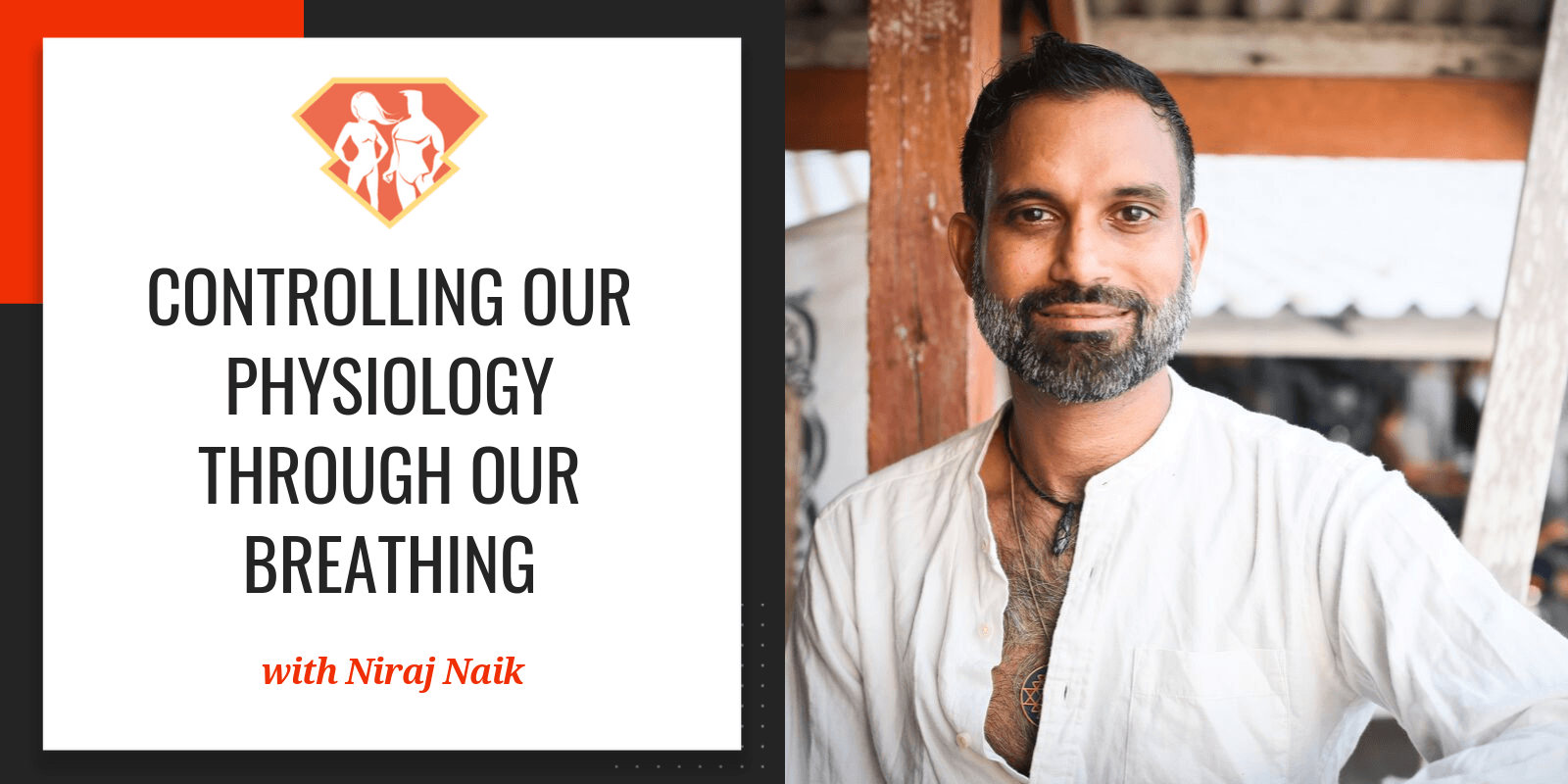 Tags:
Biohacking
,
Breathing
,
Health
,
Meditation
,
Performance
,
Podcast
"Connect again and see each other as family!"
— Niraj Naik
Greetings, SuperFriends!
Today we are joined by Niraj Naik. Niraj is a certified former pharmacist turned holistic health and breathwork expert. Having cured himself of Ulcerative Colitis, he is dedicated to helping others restore their health and improve their overall quality of life with holistic practices and lifestyle changes.
Niraj is also a professional musician and has produced therapeutic music that is used in wellness centers and spas internationally. He is also the founder of SOMA Breath, the global breathwork movement taking the world by storm.
I wanted to have Niraj on the show because breathwork is something I've experimented with and had really interesting and positive results. Many of you know that I'm trying to do the Wim Hof method breathing exercises every single morning and I find that I'm healthier and happier when I do. So, I wanted to learn from someone who is in the field what some other options for breathwork are, and try to understand how I can use my breath the same way that other people use pills and medication to treat different ailments or feel certain ways.
I think this episode definitely delivers on that promise. I actually learned a lot about the different things that I can do to control my physiology using nothing but my breath. Please enjoy!
– Jonathan Levi
In this episode, we discuss:
Who is Niraj Naik, what does he do, and how did he get here? [4:25]
The story of SOMA, and the origin of SOMA breath [10:45]
What are the different ways that breathwork affects your body? [14:45]
Niraj's preferred version of breathwork and the science behind it [24:20]
Where should you start with breathwork? [36:05]
Where can you learn more about Niraj Naik? [46:00]
Nijar Naik's final takeaway message [48:20]
Resources Mentioned in This Episode:
Favorite Quotes from Niraj Naik:
"All the functions in your body are actually based on biorythms."