How To Become A Real-Life Warrior & Adopt A Warrior Mindset W/ Chris Albert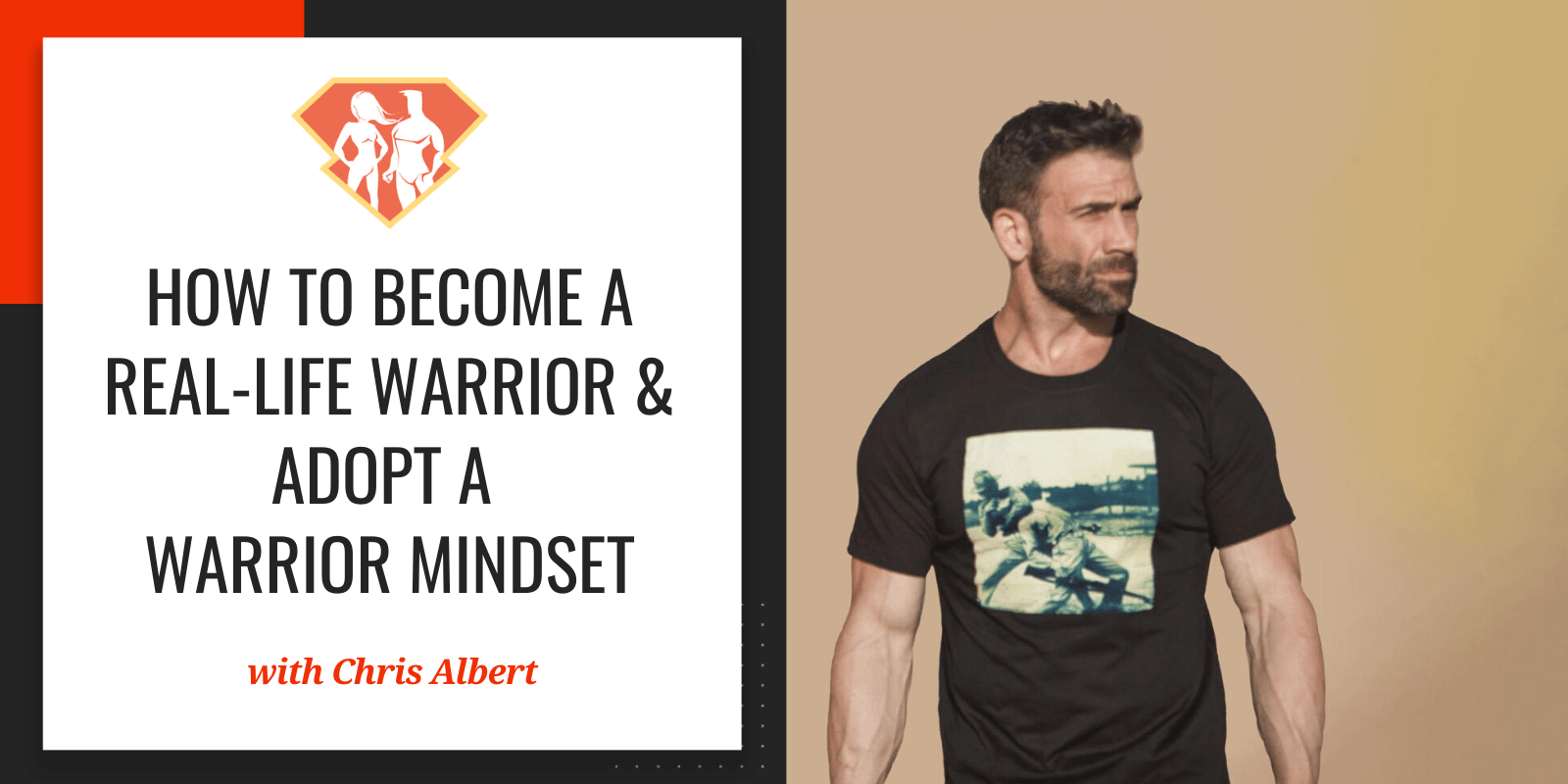 Tags:
Discipline
,
Inspiration
,
Mindset
,
Motivation
,
Performance
,
Podcast
,
Success
,
Tenacity
,
Willpower
"As far as you as a person, you have to realize that you are worth it."
— Christopher Albert
Greetings, SuperFriends!
Today we are joined by Chris Albert. Chris is a trainer, nutrition coach, and podcaster. His show, the Warrior Soul Podcast, empowers US Military Veterans to live their best lives through tools, tactics, ideas, and strategies that he and his amazing guests provide.
Chris is also a US Marine Corps Veteran, and he got his start in training and nutrition while he was working on his Ph.D. in Political Science at UC Santa Barbara. He then went on to co-found the world-famous Metroflex Gym Long Beach where he advised pro-bodybuilders and pro athletes on nutrition.
Chris has had some crazy experiences around discovering his identity and his genetics, and around growing up without adult figures in his life, plus much more that I'll let him talk to you about in the episode.
My goal for the episode was to get in the mind of a real-life warrior and figure out what we can learn about adapting a warrior mindset in our own lives. How can we embody more discipline? How can we reach our goals by staying true to that discipline, and what kind of things can we learn by someone who literally is a warrior and works every single day with warriors?
I really enjoyed the episode which is always a good indication that you will as well. Enjoy!
-Jonathan Levi
In this episode, we discuss:
Who is Chris Albert, what does he do, and how did he get here? [4:25]
What are the skills Chris has brought from the army into his current life [11:10]
How can we implement a warrior mindset in our lives? [19:20]
What are the lessons Chris Albert has learned, that he brings into his own work? [24:30]
What are some SuperHuman routines and strategies that Chris utilizes in his daily life? [27:35]
How has what Chris teaches changed since he started? [34:00]
What are some books that have heavily impacted Chris' life? [36:30]
Chris Albert's final takeaway message [38:45]
Resources Mentioned in This Episode:
Favorite Quotes from Chris Albert:
"In the Marine Corp., everyone needed to understand the commander's intend."
"We are constantly managing the tension between who we are and who we want to become."
"You need to understand what is going to motivate you."