Music, Meditation, And How To Finally Commit To It W/ Jason Campbell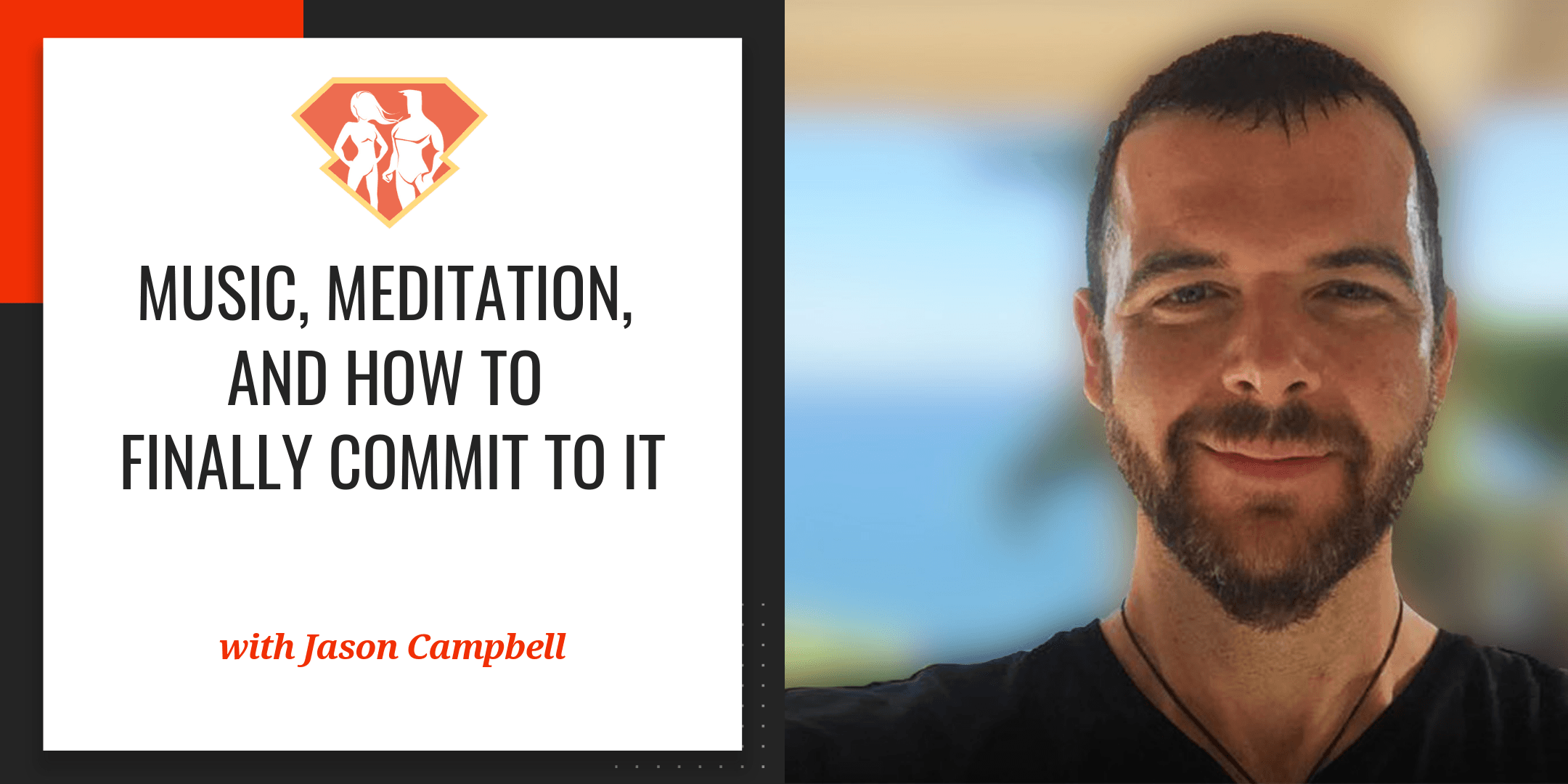 Tags:
Inspiration
,
Meditation
,
Music
,
Podcast
,
Spirituality
"Mastery begins with the mindset, and the commitment to mastery."
— Jason Campbell
Greetings, SuperFriends!
Today we are joined by Jason Campbell. He is the co-founder of a company called Zen Wellness, and he is someone that I met at Genius Network, Joe Polish's mastermind, which I've joined in the last year.
Jason is really interesting, mainly because he combines a couple of different disciplines. Obviously entrepreneurship, but he also comes from a long line of musicians, and brings to it an aspect of well-being, which he teaches through the Easter disciplines of Qigong, Tai Chi, Taoist medicine and philosophy.
He is a 7th-degree black belt, he is an accomplished pianist, and he composes meditation and training music, of which he currently has 5 albums (The 5 Elements of Om Mani Padme Hum, which has been #1 on Amazon in its category for almost 2 years). He also has 3 more albums in production for release in 2018.
I wanted to talk to Jason to get a better understanding of practical and applied mindfulness. As a Westerner, I think he has an interesting perspective on all of these things, and as an entrepreneur, I think he has a lot to share about how we can actually integrate these stuff into our lives.
We all know, from 50 episodes of this show, and tons of other media and press coverage, that we should be doing meditation. But how many of you have actually done it more than once in the last week? I know I haven't, as I've gotten really bad in my meditation practice, and that's exactly what Jason's message is about. It is that there are simple and easy ways that you can implement meditation in your daily life that aren't painful, so that you actually do it.
We start there, and then the conversation goes on into mindfulness, the beauty of learning music, why there are benefits to both, and more. I think you are really going to enjoy this episode!
-Jonathan Levi
In this episode, we discuss:
Who is Jason Campbell and what does he do? [5:45]
How did Jason get into Eastern philosophies? [6:30]
The power of listening to the silence [7:00]
The importance of being present [8:50]
What impact did meditation have on Jason Campbell's life? [10:20]
Body, energy, and spirit [10:50]
Releasing thoughts instead of blocking them [14:30] 
How can you start working towards a little more of presence? [18:40]
Jason Campbell's meditation music [20:00]
The attention span of humans [21:45]
The 5 elements [23:40]
How can you use Jason Campbell's music? [27:35]
The 'monkey mind' we all have [30:00]
Listening to a sample of Jason's music [31:40]
How should breathing align with the music? [34:30]
The magic of music [35:40] 
How music can help you develop new skills and aspects of your personality [38:40]
The importance of commitment [41:45]
Creativity and mindfulness [43:10]
Some homework to help you develop mindfulness [44:55]
Don't dwell to emotions and past mistakes [46:50]
Meditation is more important the more you juggle [48:00]
Jason Campbell's takeaway message [50:30]
Resources Mentioned in This Episode:
Favorite Quotes from Jason Campbell:
"When you hear the silence, your mind gets less cluttered."
"We have somewhere between 60.000 and 100.000 thoughts per day, and the 98%-99% of those thoughts are the exact same ones you had yesterday."
"When you're dealing with wellness, it's not just your physical health, but it's also your emotional health."
"Say to yourself 'I wonder what thought I'm going to have next'."
"We can take any phenomenon, and we can divide into 5 [elements]."
"Music forces you to listen."
"The first step of any journey is the commitment to it."
"Creativity comes through space."
"Take 1 song, for 5 minutes, sit down, shut up, and breathe!"