Rock Thomas On Finding Your Voice & Transforming Your Identity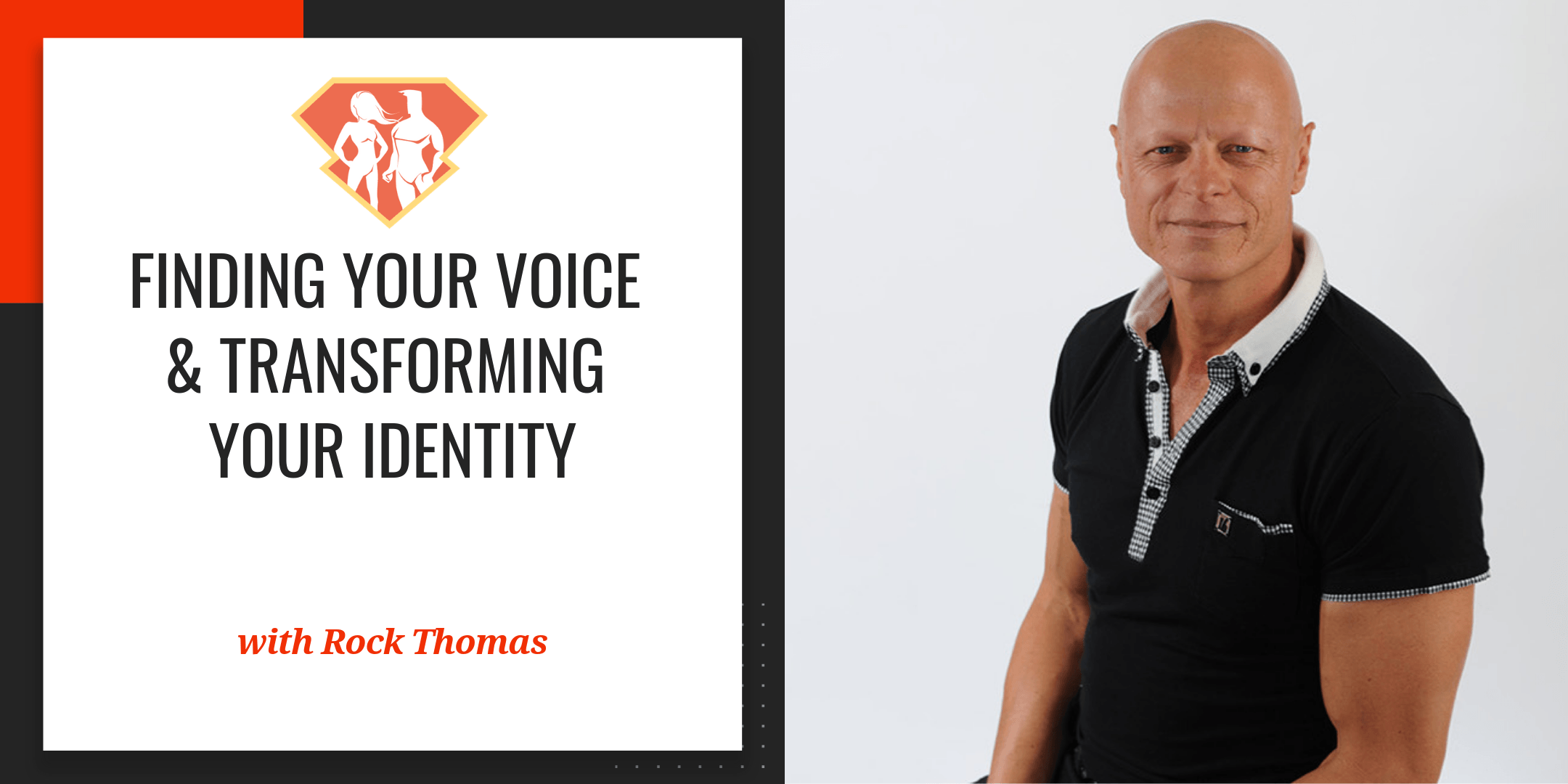 Tags:
Confidence
,
Happiness
,
Health
,
Inspiration
,
Life
,
Lifestyle
,
Podcast
,
Success
"It's a choice. The voice is a choice. Find your voice. Upgrade your voice. Feed your voice. Cause if you're playing the victim, that's your choice."
— Rock Thomas
Greetings, SuperFriends!
Today we are joined by Rock Thomas. Rock is a coach, author, entrepreneur, who has inspired 72 million people to take action, led 35 people to become millionaires, is the bestselling author of 3 books, is a serial success entrepreneur, is a Tony Robbins mastery level trainer, and a creator of a Global movement – wow!
Rock leads the #IAMmovement and a number of high-level MasterMinds, such as M1 and Gobundance. On top of all of that, Rock has actually trained directly with such greats like Tony Robbins, Jack Canfield, and Wayne Dyer.
Now, in this episode, as you can imagine, Rock and I really hit it off. We learned all about his story, the struggles he went through early in life and what they taught him, and we just went deeper and deeper from there. We talked about mindset, the power of words, success, money, and the impact and role that each can play in your life.
This was a really great episode! I'm not gonna spoil it all for you, but let me tell you that I really enjoyed the episode with Rock, and immediately after the call was over, we made plans to start working together on another exciting piece of content that we want to put out – if you want to learn more about that, make sure you check out https://jle.vi/mastermind, where you'll get the opportunity to discover much more from Rock and me in the very near future.
Without any further ado, please enjoy my conversation with my latest SuperFriend, Rock Thomas.
-Jonathan Levi
In this episode, we discuss:
Who is Rock Thomas, and how did he become an inspirational coach? [5:30]
What was the start of Rock's journey? [6:55]
Money as a driver of freedom [9:15]
What does 'thinking small' mean for Rock Thomas? [11:40]
The magic of creating an ecosystem of success around you [13:40]
The rest of Rock's amazing journey [15:30]
The beginning of Rock's transformation [17:50]
Going from a failed real estate agent to the owner of an award-winning agency [19:10]
A reference on Rock's MasterMind groups:  Gobundance & M1 [21:40]
What is a whole life millionaire? [22:45]
Can you learn to have Rock's energy, enthusiasm, and abundance? [25:15]
What are the 2 things you need to become a superstar? [27:40]
What are some other exponential skills? [29:00]
Amazing homework for you by Rock Thomas [32:35]
We live in a world of negativity [36:10]
What is Rock's morning routine? [37:35]
Does Rock have any other SuperHuman hacks in his arsenal? [41:25]
The power of MasterMind groups [45:00]
Where can you find more about Rock Thomas? [47:50]
Why don't people plan more? [52:00]
Rock's takeaway message [53:45]
Resources Mentioned in This Episode:
Favorite Quotes from Rock Thomas:
"When you change your words, words create your world."
"In life, when you do what is difficult, life will be easy. In life, when you do what is easy, life will be difficult."
"The human spirit wants to belong almost more than anything else."
"A breakthrough is preceded by a breakdown."
"I became completely consumed by feeding my mind what was gonna cause it to excel."
"The greatest skill anybody can have is the ability to learn to learn."
"I use adversity as a gift, get fired up and excited about it, and so can anybody if they decide that."
"In my book, my opinion of me has to take precedence."
"Motion creates emotion."
"We are all authors of our voice."