The Critical Flaw Behind Most Self Improvement Thinking w/ Author Derek Rydall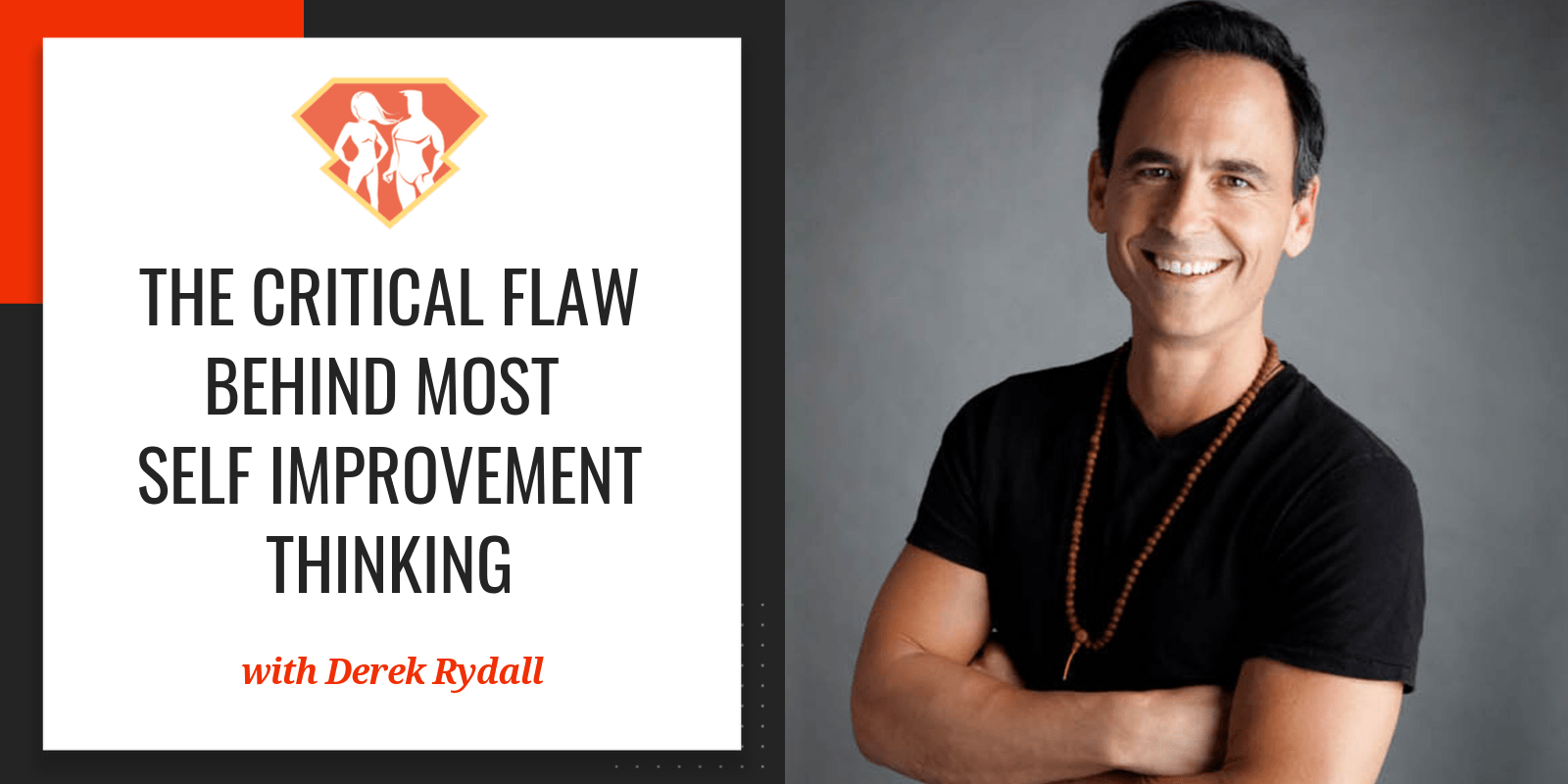 Tags:
Inspiration
,
Life
,
Motivation
,
Personal Growth
,
Self Improvement
"It's the fundamental teaching of all great teachings… You have everything within you."
— Derek Rydall
Greetings, SuperFriends!
Today we are joined by Derek Rydall, an american screenwriter and author. Derek has worked as an actor, a screenwriter, a screenplay consultant, and has written a few books. He also hosts a podcast called Emergence. But actually, he joins us today to talk about his latest book – Emergence: Seven Steps for Radical Life Change.It's a book about enacting change in your life and in yourself, and figuring out how to re-engage with an ancient principle for living a better life.
During this episode, we talk about the Law of Emergence and some of the misconceptions about self help and personal growth, we learn Derek's story of his own emergence, and if you stick around to the end, you'll even get a free copy of Derek's book! I hope you guys really enjoy the episode and get a hefty dose of inspiration and motivation from it!
In this episode, we discuss:
The journey that took Derek Rydall from acting to where he is today
What took Derek off of his path of becoming a successful actor?
The ways in which self improvement led Derek Rydall down and disappointed him
The story of how drug addiction nearly took Derek's life
A terrifying near-death experience that turned everything around in an instant
Who was the "real" person behind everything, and what did it mean for Derek to discover him?
What happened when Derek tried to become a monk?
The ways in which Derek Rydall disagrees with traditional "self improvement"
What is "the law of mind," how does it work, and how is it different from the law of attraction?
The more natural, healthy way to grow and develop, as discovered by Derek
The origins of the word "human," and why it's so interesting
A discussion of frequencies, energetics, and quantum mechanics
What is "the law of emergence" and what are the 7 steps to radical life change?
The "perennial teaching" that connects all of the major religions and schools of thought
How can you develop a vision and discover what your purpose and passion are?
What is a "quantum plan," and how do you develop one in your life?
A discussion of character building and why it's important
What stands in the way when most people try to make changes or improvements in their lives?
Where to get a copy of Derek's book for free
What is the 1 major takeaway from this episode that Derek Rydall wants you to remember
Resources Mentioned in This Episode:
Favorite Quotes from Derek Rydall:
"I am what I believe can be honestly defined as a renaissance man. They actually do exist. But it's both a blessing and a curse."
"I always knew that there was a bigger something going on in the universe… that there was more to us than meets the eye, but I didn't have the language for it."
"The only thing I improved after about a decade of self improvement was… my ability to articulate why my life was screwed up."
"It wasn't like 'I hope I don't drown,' it was: 'this is the end.'"
"How we're really designed to grow… everything in nature grows this way… but we've been doing it the opposite."
"The law of mind is always operating on what you actually believe. Not on what you are necessarily doing, but where you're coming from."
"We don't experience life directly. We experience life through the filter of our perceptions and beliefs."
"The world's like a big mirror that shows us where we are in our mindset and our consciousness. But we're not here to get anything. We're here to give something."
"Manifestation doesn't mean making something happen that isn't happening. It means making visible and tangible that's already broadcasting."
"You can't make a demand on life that exceeds your belief about it."
"A vision without a plan is a fantasy."
"Whatever's missing is what you're not giving… The only thing you can meet is what you bring."
"."
"The seed grows down, down, down into the dark. And the deeper the roots? The taller the shoots and the richer the fruits."
"Self improvement is an oxymoron. You cannot improve the self when you understand it's real nature."