Understanding "Nutritarian" Eating w/ Dr. Joel Fuhrman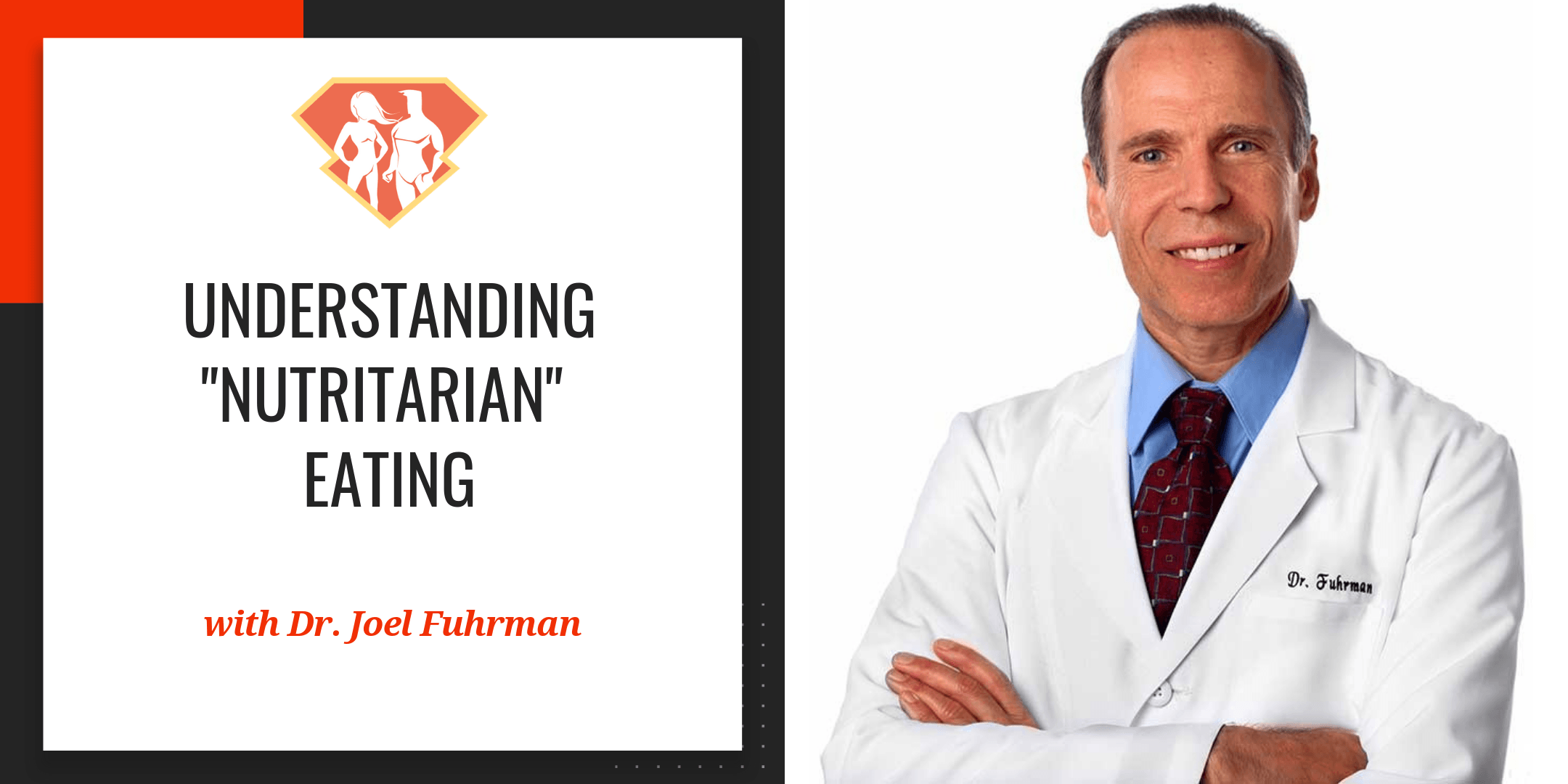 Tags:
Diet
,
Health
,
Keto
,
Nutrition
,
Paleo
"You know what? 90% of America eventually gets on blood pressure medications."
— Dr. Joel Fuhrman
Greetings, SuperFriends!
Today, I'm joined by an internationally recognized nutrition expert, board certified family physician, New York Times bestselling author, and nutritional researcher Dr. Joel Fuhrman, who specializes in preventing and reversing disease through nutritional and natural methods. And yes, those are all one person.
You may know him from various shows as Dr. Oz, The Today Show, Good Morning America, and many more.
You may have read one of his multiple bestselling books, from Eat to Live, to Super Immunity, or The End of Diabetes. But that's just a few. He's also published The Eat to Live Cookbook, and The End of Dieting, all of which are bestsellers.
He's also the father of "nutritarian" eating, and has a special equation for longevity in health, which he'll be telling us about throughout the interview.
In this episode, we talk all thing nutrition, and Dr. Fuhrman presents a view that is somewhat contradictory to that of many of our previous guests.
Whether you subscribe to the "paleo" or "keto" ideologies that have come up so many times before in the show or not, it's a fascinating episode, and (as always) I leave it up to you to decide which thought leader you subscribe to.
If you enjoy it, please share your thoughts with me on Twitter @gosuperhuman, and if you haven't already, please remember to leave us a review on iTunes or Stitcher.
In this episode, we discuss:
How Dr. Joel Fuhrman got to where he is today – starting from being on the national figure skating team
What are the 4 primary features of the "nutritarian" diet advocated by Dr. Joel Fuhrman?
What is "toxic hunger" and how do we avoid it?
Why does most dieting fail?
Insulin, IGF-1, M-TOR, and other hormones: what do they do?
What are Dr. Fuhrman's views on animal protein, grains, and sugars?
Where does fruit fit into a nutritarian diet? How about potatoes?
What are Dr. Fuhrman's views on "keto" or ketogenic dieting?
Would the nutritarian diet be different if the world were free-range and grass-fed?
What difficulties was Dr. Joel Fuhrman have with the paleo diet?
What are the differences between Dr. Fuhrman's books?
What seeds can lower blood pressure by 15 points and prevent breast cancer?
How can you use food to actually extract "bad" fats from your body (surprising!)
Resources Mentioned in This Episode:
Favorite Quotes from Dr. Joel Fuhrman:
"It's not solely of my design; people have been eating healthy for years and years…"
"As a person increases the nutrient quality of their diet… it mitigates their desire to overeat."
"We want to avoid things that are toxic or contain carcinogens… but a lot of the things people eat DO have toxins or carcinogens…"
"I'm a strong advocate of people getting most of their fat from natural plant foods, as opposed to using the oil from that food."
"Theory is ok. There's nothing wrong with theory. But then we have to look at evidence."