What It Really Means To Turn Your Life Around W/ Andre Norman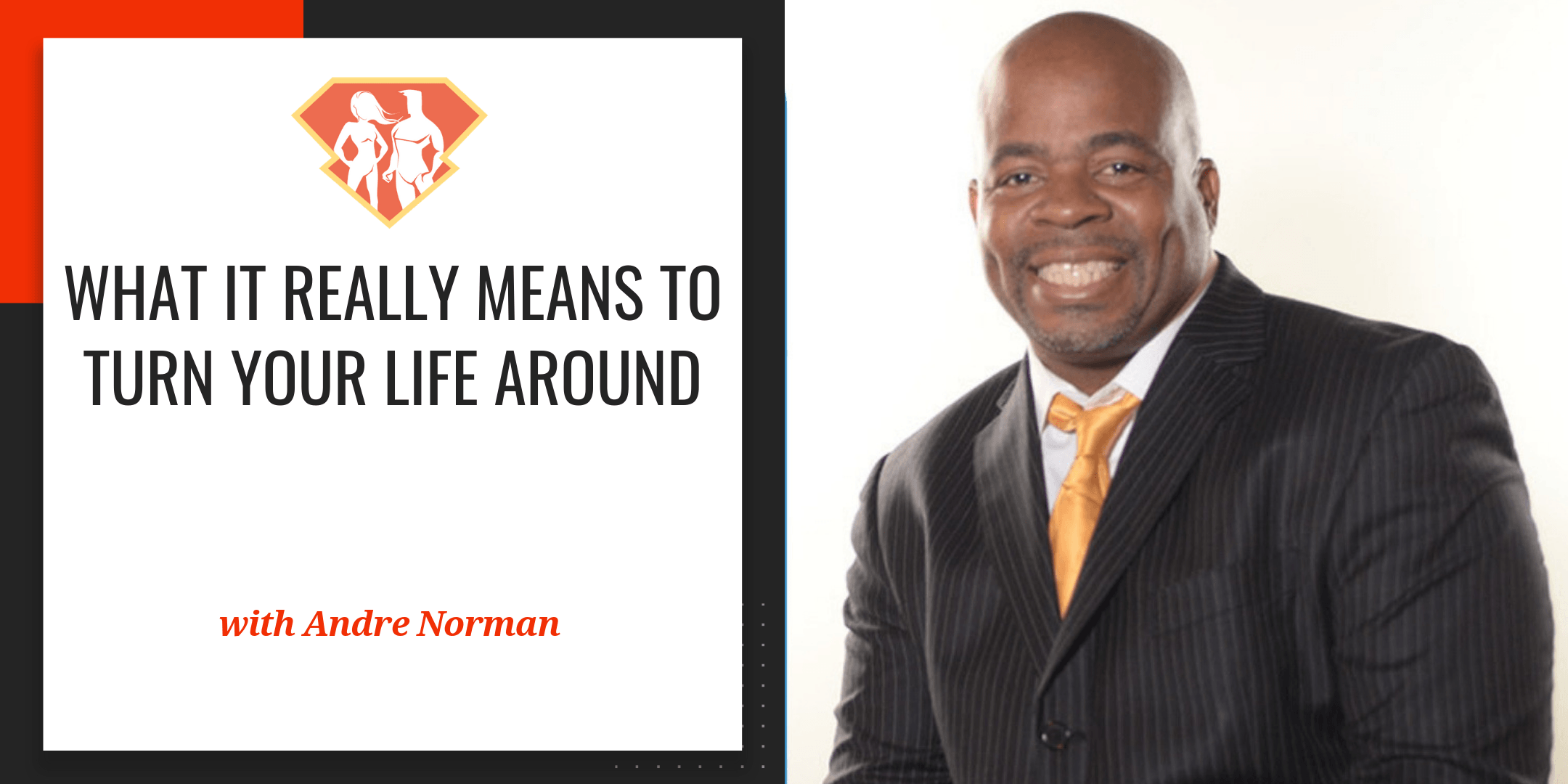 Tags:
Happiness
,
Inspiration
,
Life
,
Motivation
,
Podcast
,
Spirituality
,
Tenacity
,
Willpower
"At the end of the day, you're not going to be measured by how much money you made, but by how many lives you touched."
— Andre Norman
Greetings, SuperFriends!
Today I'll start with a "wow"! We've tried to edit out all the "wow"s, because I ended up saying it a lot during this episode. That's because my guest today is Andre Norman.
Andre is known to many as The Ambassador Of Hope, and the story that he tells is going to shake you to your core. Andre went from an extremely troubled childhood to prison, where he spent 14 years of his life, and was sentenced with over a 100 years.
Today, however, he is a world renounced speaker, he has worked with Harvard University, MIT, he has spoken in Honduras, the Bahamas, Sweden, Guatemala, and he's been involved in turning around massive companies, like Prudential Insurance, Bovis Lend Lease, Deutsche Bank, and more. In fact, there's a huge list here of massive companies that you've probably heard of!
In this episode, we talk about how such a transition, such a turnaround, is possible for anyone, but also for Andre. I had my mind thoroughly blown as to just what is possible when a human being commits themselves to change and how so much suffering in our lives can be turned around to help others who are suffering like us, like we once were.
This is a super inspiring episode, and I know you folks are going to love it!
-Jonathan Levi
In this episode, we discuss:
Who is Andre Norman, and what is his story? [5:15]
How did Andre land into prison the first time? [6:50]
Looking for a mentor [8:15]
Andre's first mentor in prison [8:45] 
What did Andre learn from the rabbi? [10:45]
Learning from a religious person [11:30]
Starting from not being religious [12:30]
How did Andre's mentor respond when he tested him? [14:30]
When do people call Andre Norman? [16:15]
How Andre stopped 1,5 years of riots [17:40]
How did Andre learn to survive in prison? [18:25]
Going from being sentenced to 100 years to getting out in 14 [20:00] 
A conversation about prison and incarceration [23:00]
What are some lessons Andre brought from prison into real life? [25:15]
Listening is Andre's greatest skill [27:40]
Having to constantly prepare for whoever is going to kill you [29:00]
Communication skills are the same in leadership everywhere (but in prison, there are also some differences) [30:30]
Helping people after prison [32:30]
How Andre started helping white kids as well [33:50]
"If you call me, I'll show up" [36:00]
What is the one thing rich people want after they've bought everything they want? [37:10]
Why hasn't Andre created any books or courses? [39:45]
Sharing knowledge with people [42:00]
The amazing story of how Andre Norman and Joe Polish met [43:30]
How a personal introduction at Genius Network turned into helping people [45:00]
"Next week may never come" – a heartbreaking story [46:00]
Don't turn down life-changing opportunities, no matter who they come from [48:00]
Where can you reach out to Andre? [49:00]
An inspiring story from a prison fight [50:20]
Call Andre if someone is in trouble and needs help [52:00]
Andre's relationship with the mentor that changed his life [53:30]
Resources Mentioned in This Episode:
Favorite Quotes from Andre Norman:
"The way I became The Ambassador Of Hope was, I was in need of an ambassador of hope myself."
"The key things [the rabbi] taught me was about how to be human."
"The lessons may be religious, but they're still applicable to your life."
"[Getting out of prison] wasn't a second chance for me, it was a first one."
"Every day is beautiful."
"There's a larger world out there, beyond your job, your occupation, or your relationship."
"Being 15 is tough, regardless where you grow up."
"Your job and your bank account don't dictate how much pain you're in."
"You help people to be better because that's the right thing to do."
"It's not about me. It's about the team."